Sports That Matters
Powered By
INTERTOPS
Sign-Up | Make a Deposit | Get Bonuses
September 3, 2019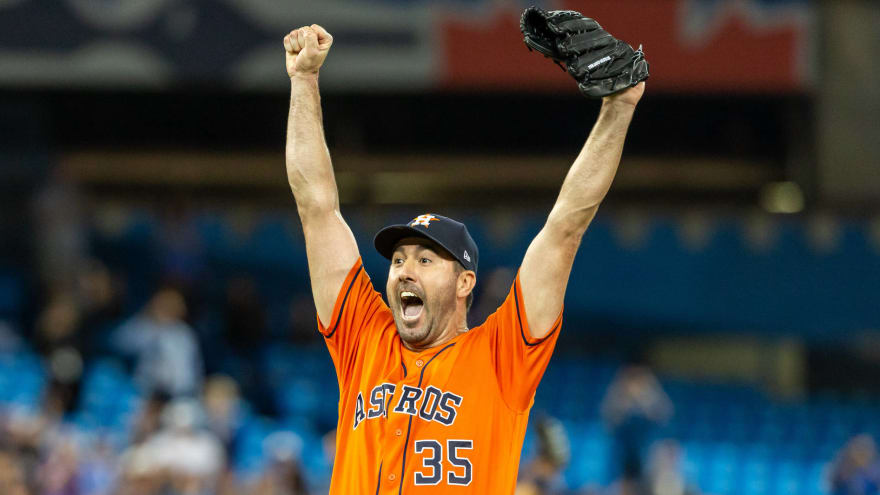 The 36-year-old Houston Astros starter Justin Verlander is now 17-5 with a 2.56 ERA and a leading contender to win his second Cy Young award.
Verlander made history with a dominant no-hitter against the Toronto Blue Jays on Sunday. He walked Cavan Biggio, the second hitter of the game, and then proceeded to retire the next 26 batters in a row en route to his third career no-hitter.
Verlander commented, "I'd be lying if I said I didn't know the list of guys who've thrown three instead of two gets pretty small," Verlander said after the game. "It's some of the guys I idolize. It's a special moment."
He was talking about a club that includes just six pitchers in the history of the game: Nolan Ryan (7), Sandy Koufax (4), Bob Feller (3), Cy Young (3) and Larry Corcoran (3). Young and Corcoran did it in 1908 or earlier.
This was Verlander's second career no-hitter against the Blue Jays. He did it May 7, 2011 in Toronto while a member of the Tigers. His first career no-hitter came with the Tigers in 2007 against Milwaukee.