Sports That Matters
Powered By 
INTERTOPS
Sign-Up | Make a Deposit | Get Bonuses
August 31, 2019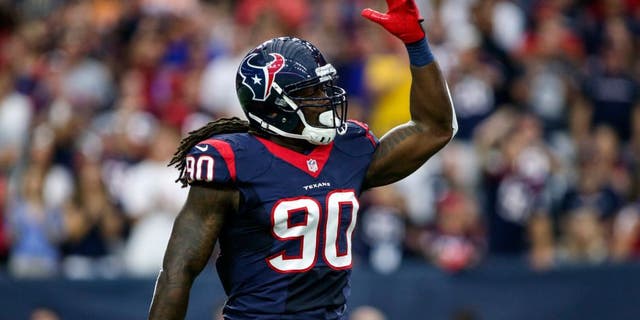 In the end, the Texans must have decided to trade Jadeveon Clowney for the best available offer. Thankfully for Russell Wilson & Co., they happened to be the team left standing. Viewed as a series of moves, the Seahawks managed to acquire significant draft capital while swapping out one star edge rusher for another. Bill O'Brien's Texans, meanwhile, somehow failed to come away with either. (READ MORE) by Bill Barnwell
In recent weeks, the standout was rumored to be traded to the Miami Dolphins, but Clowney reportedly nixed that because he wasn't keen on playing for Miami, according to the Sun-Sentinel.
The Texans and Clowney have been at odds since March when the team placed the franchise tag on the star pass rusher and designated him as an outside linebacker instead of a defensive end. Clowney reportedly thought he should have been paid like a defensive end, which would have netted him $17.13 million compared to an outside linebacker at $15.97 million. (READ MORE) by David Aaro
The Dolphins and Texans pulled off a blockbuster trade Saturday. Miami sent Laremy Tunsil and Kenny Stills to Houston for a number of high draft picks, including a first-rounder.
NFL Network first reported that the Dolphins will get two first-round picks and a second-rounder for Tunsil and Stills. The team has not yet announced the deal. It was a stunner, consider Tunsil-to-Houston appeared dead earlier in the day. (READ MORE) by Dam H. Beasley
Does anybody know how I can score an invite to Bill O'Brien's poker game? The Texans entered the season with a hand that should have them going all in: They have a young, exceptionally talented quarterback on a rookie contract, several stars under long-term team control, and the third-most salary cap space of any team in football, and the quarterback of their main divisional competition just retired. Instead, just days before the season, they decided to fold on Jadeveon Clowney. Rather than use their ample salary cap space to retain Clowney, who made the Pro Bowl each of the last three years, they traded him away to the team he wanted to be traded to—a favor that normally comes with a premium payment in return for a return only slightly better than if Clowney had sat out the 2019 season. (READ MORE) by Rodger Sherman