Sports That Matters
Powered By 
INTERTOPS
Sign-Up | Make a Deposit | Get Bonuses
August 31, 2019
It's officially the Dolphins on Thursday announced Ryan Fitzpatrick as their Week 1 starting quarterback.
Miami Dolphins head coach Brian Flores continues to emphasize a patient approach when it comes to quarterback Josh Rosen.
Rosen, 22, and veteran Ryan Fitzpatrick, 36, are battling for the Dolphins' starting quarterback job this season. Flores has not officially named a starter, though Fitzpatrick has been listed at the top of the depth chart.
Fitzpatrick went 12 for 18 for 126 yards and a touchdown pass in the team's preseason game on Thursday night against the Jacksonville Jaguars. Rosen was 5 for 7 for 59 yards and 23 rushing yards.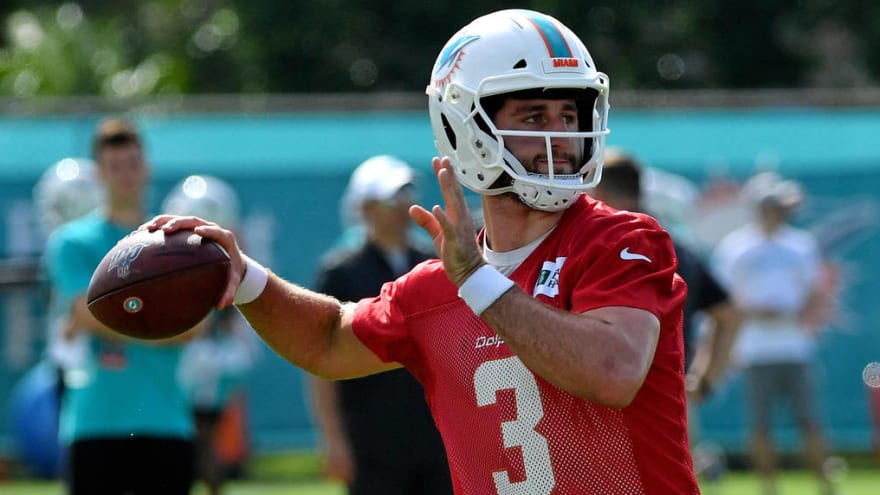 Flores said after the game that Rosen played well and is making the decision difficult over who will start at quarterback. However, he said he does not want to rush the young QB.
Rosen entered the NFL with a lot of promise, prompting Arizona to part with two draft picks to trade up and select him 10th overall in the 2018 NFL Draft. But the former UCLA star's rookie season was far from promising. Rosen posted the worst passer rating in the NFL among qualifiers (66.7) and threw for only 11 touchdowns (with 14 interceptions) and only 163 yards per game over his 14 appearances.