Sports That Matters
Powered By 
INTERTOPS
Sign-Up | Make a Deposit | Get Bonuses
August 30, 2019
College football is a duopoly, a throne with two seats. Much like how Ferdinand and Isabella once ruled Spain, or how the Scripps National Spelling Bee routinely crowns cochampions (and sometimes octochamps!), there is no lone program that sits atop the sport. Alabama and Clemson reign, and although they take turns winning the title, there is no disputing that two teams are in charge. (READ MORE) by Rodger Sherman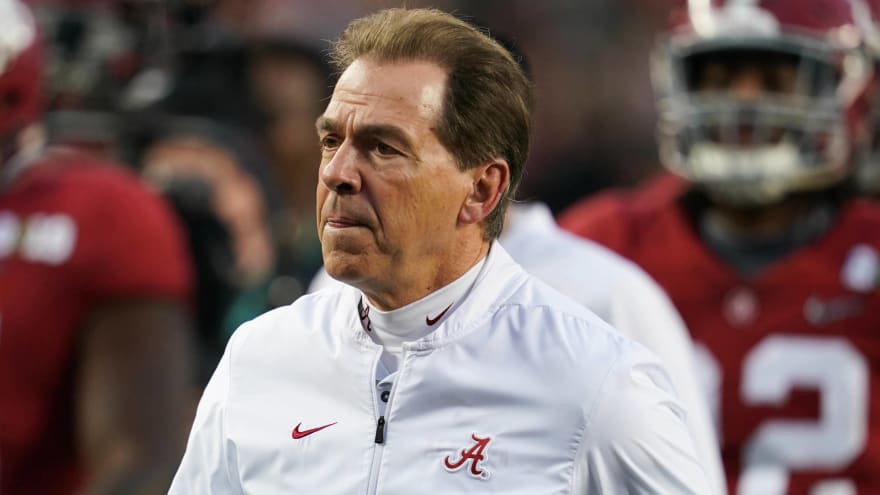 Nick Saban offered an epic quote during his radio show on Thursday about players who talk trash. Saban was speaking on his weekly radio program and said he watches football on TV sometimes. He said he doesn't care for the self-indulgent displays he sees. (READ MORE) by Larry Brown
Let the quest for the playoff begin! Well, all right, technically it began last week. But this is the first full weekend of college football.
As we do all season long, we will present the five games on the docket that will have the most impact on the College Football Playoff race. This comes with the standard disclaimer, of course, that unexpected results can shuffle the pecking order in unanticipated ways. But we'll try to identify the matchups each week that figure to help or hinder the progress of the main contenders. (READ MORE) by Eddie Timanu
The first full weekend of college football is finally here.
Defending national champion Clemson already has a victory after blasting Georgia Tech 52-14 on Thursday night. No. 2 Alabama figures to rout Duke in Atlanta on Saturday, and No. 3 Georgia travels to Vanderbilt on Saturday night.
We'll have to wait until Sunday night to see No. 4 Oklahoma, which hosts Houston in what might be a tricky contest.
Those teams, along with No. 5 Ohio State and No. 6 LSU, are among the favorites to reach the College Football Playoff this season.
But which teams are must-see TV in 2019? Which teams are going to keep you on the edge of your seat and gasping for air in the end?
The Watchability Rankings for college football are back. Here's a reminder of the four categories in which we ranked teams on a scale of 1-10: (READ MORE) by Mark Schlabach