Sports That Matters
Powered By 
INTERTOPS
Sign-Up | Make a Deposit | Get Bonuses
August 29, 2019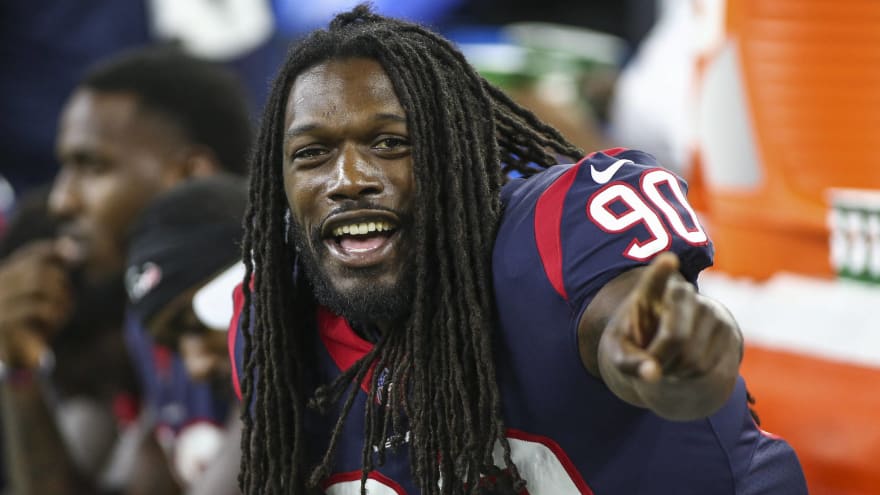 The Houston Texans appear to have alienated Jadeveon Clowney with their recent actions, and it may mean he misses some regular-season action.
According to Mike Garafolo of NFL Network, Clowney is not happy that the Texans have put him out there in trade talks, especially when he hasn't even been approached with overtures about a long-term contract. The pass-rusher has subsequently told those close to him he is willing to sit out regular-season games until he is confident he is in the right situation. (READ MORE) by Greg Papke
Trade rumors have swirled around Clowney for some time now, but, this summer, it sounds like he was operating under the assumption that he would stay put. The Texans' recent front office shakeup undoubtedly played a role in Clowney's situation – former GM Brian Gaine was in favor of giving Clowney a new deal, but head coach Bill O'Brien was reportedly against it. Clowney has been extension-eligible since January 2017 but, so far, the Texans have been unwilling to commit.
Clowney recently met with Dolphins head coach Brian Flores and the Fins view themselves as the favorites to land the former No. 1 overall pick. Meanwhile, Clowney is reportedly eyeing the Seahawks and Eagles. (READ MORE) by Zach Links
Chris Simms and Liam McHugh lay out what a trade for Jadeveon Clowney would look like and rank the best suitors for the Texans' pass rusher, including the Seahawks, Eagles and Jets.