Sports That Matters
Powered By 
INTERTOPS
Sign Up, Make a Deposit, Redeem your Bonus
August 23, 2019
Epic Games' Fortnite World Cup caught the attention of the world last month with its three-day sold-out event at Arthur Ashe Stadium in New York City and its eye-catching record of $30 million in total prize money.
This weekend in Shanghai, that record will be broken by what has become esports' richest annual event. (READ MORE) by esportsearnings.com
The Oakland Raiders "hosted" the Green Bay Packers in a preseason game in Winnipeg, Canada. The field at Investors Group Field – home of the Winnipeg Blue Bombers of the CFL – is set up for that league's dimensions. That also includes field goal posts in the end zones. (READ MORE) by Lorenzo Reyes
NFL teams are going to have to cut their rosters down from 90 to 53 ahead of Week 1 of the regular season here soon.
That would normally put current free agents on the back burner when it comes to finding new teams. However, the dynamics this summer are a bit different.
Heading into what promises to be a wide-open 2019 campaign, teams are going to be looking for reinforcements wherever they can find them.
The annual hard court tennis tournament will begin in earnest on Monday with one of its strongest fields ever. But New York City Comptroller Scott Stringer called an early foul on the tournament's organizers, accusing them of underreporting revenue and owing back rent of the use of the Open site in Flushing, Queens. (READ MORE) by David Waldstein
Mercedes-Benz USA debuted an interactive experience powered by augmented reality (AR) and voice technology at the U.S. Open in Queens, New York, on Wednesday.  (READ MORE) by Natalie Koltun
Lawyers for star Pelicans rookie Zion Williamson claim in new court filings Wednesday that the owner of a Miami sports marketing firm began courting the former Duke star and his family as a future client as early as January, repeatedly texting Williamson's relatives and making at least two treks to Duke's North Carolina campus for games at Cameron Indoor Stadium. (READ MORE) by Nathan Brown and Bryn Stole
Most figured that Houston Rockets guard James Harden would win a second consecutive MVP following a tremendous 2018-19 season. Harden, 29, averaged a ridiculous 36.1 points, 6.6 rebounds, 7.5 assists and 2.0 steals per game en route to leading Houston to a 53-29 record. Unfortunately for Harden, he was passed up for the top individual award by Milwaukee Bucks star Giannis Antetokounmpo. (READ MORE) by Vincent Frank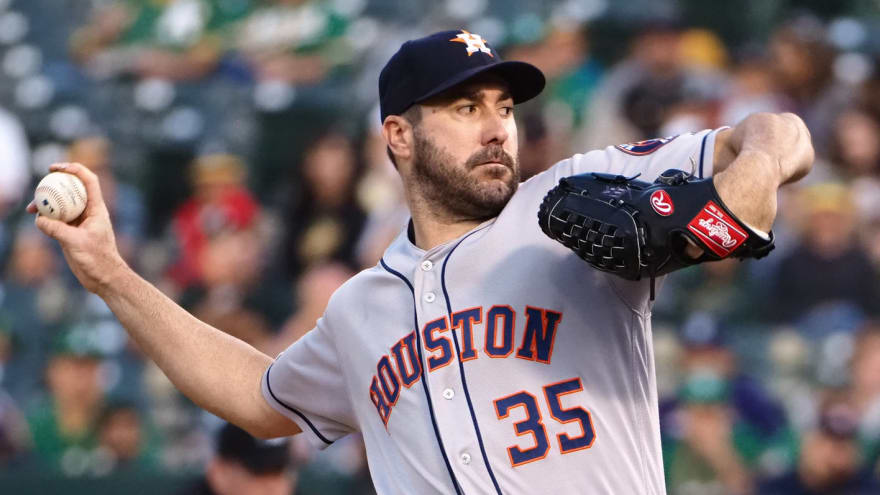 The Houston Astros created a controversy when they blocked reporter Anthony Fenech from entering the clubhouse immediately after Wednesday's game, apparently at the request of Justin Verlander. (READ MORE) by Larry Brown
As SportsPro releases the tenth edition of its list of the world's most marketable athletes, editor at large Eoin Connolly takes a highly speculative look at the athlete marketing trends that could shape the decade to come. (READ MORE) by Eoin Connolly