Sports That Matters
POWERED BY Intertops
Sign Up, Make a Deposit, Redeem your Bonus
August 23, 2019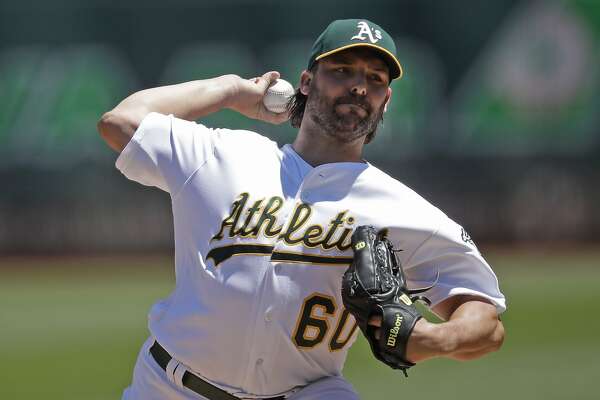 Tanner Roark struck out seven and didn't walk a batter over six-plus innings, Yankees starter Masahiro Tanaka struggled early and the Oakland Athletics beat New York 5-3 Thursday night for a three-game series sweep.
Mark Canha hit a two-run single as the A's immediately jumped on Tanaka (9-7) en route to a seventh victory in eight overall.
On Thursday at Camden Yards, the Baltimore Orioles surrendered their 259th home run of 2019, breaking a tie with the 2016 Reds for most homers allowed by a team in a single season.
The record-breaking bomb came in the top of the third inning of Baltimore's game against the Tampa Bay Rays when Austin Meadows sent a 1-2 curveball from O's starter Asher Wojciechowski just barely over the out-of-town scoreboard in right field for his 22nd dinger of the season.
Noah Syndergaard retired the first 16 hitters and allowed two hits over six dominant innings before a heavy storm interrupted him, and the New York Mets beat the Cleveland Indians 2-0 Thursday night in a rain-shortened game for their fifth straight win. The Mets completed a three-game sweep. They've won 13 of their last 14 home games, helping them get into the NL wild-card mix.
Kike Hernandez capped a three-run ninth inning by blooping a single to score Corey Seager and the Los Angeles Dodgers beat the Toronto Blue Jays 3-2 Thursday night after being one-hit through eight innings.
After being shut down by rookie Jacob Waguespack, the Dodgers rallied with three straight hits against Derek Law (0-2). Max Muncy led off the ninth with a walk and advanced to third when Cody Bellinger lined a one-out double to the right-field corner. Seager tied it with a double to right, and Hernandez provided the walk-off knock on his bobblehead night. It is Los Angeles' 12th walk-off victory of the season.
Yadier Molina knew Dexter Fowler would come up big, even before Fowler did. Marcell Ozuna, Paul DeJong and Fowler each hit two-run homers, and the St. Louis Cardinals came back to beat the Colorado Rockies 6-5 on Thursday night.
Fowler's 15th home run of the season, off of a 97 mph fastball from Yency Almonte (0-1) in the seventh, capped the rally. Molina had his hands in the air as the pitch left Almonte's hand.
A day after failing to back a gem by ace Justin Verlander, Alex Bregman and the Houston Astros were determined to convert on another from Gerrit Cole.
Cole struck out 12 over seven scoreless innings, Bregman homered and the Astros beat the Detroit Tigers 6-3 Thursday night. After the Tigers stunned Houston in a 2-1 win Wednesday despite Verlander's complete-game two-hitter, the Astros gave Cole more than enough run support.
Yoan Moncada jumped right back into the White Sox lineup with a bang — and an embarrassing thud he laughed off with teammates.
Moncada lined a two-run homer his return from the injured list, Ross Detwiler struck out a career-high eight and Chicago beat the Texas Rangers 6-1 Thursday night. James McCann hit a solo shot and doubled, and Jose Abreu, Tim Anderson and Matt Skole each had an RBI as Chicago won for the third time in four games.
To Max Scherzer, a short outing was totally OK. "I can't get hurt again," the Washington Nationals ace said. "That's just the reality of this." Scherzer pitched four innings in his return from the injured list Thursday night and the Nationals beat the Pittsburgh Pirates 7-1.
Scherzer allowed one run and four hits, struck out three and walked one. The three-time Cy Young Award winner was put on the IL on July 26 with a strain in his upper back — a day earlier, he made his first start since being on the injured list with a back issue.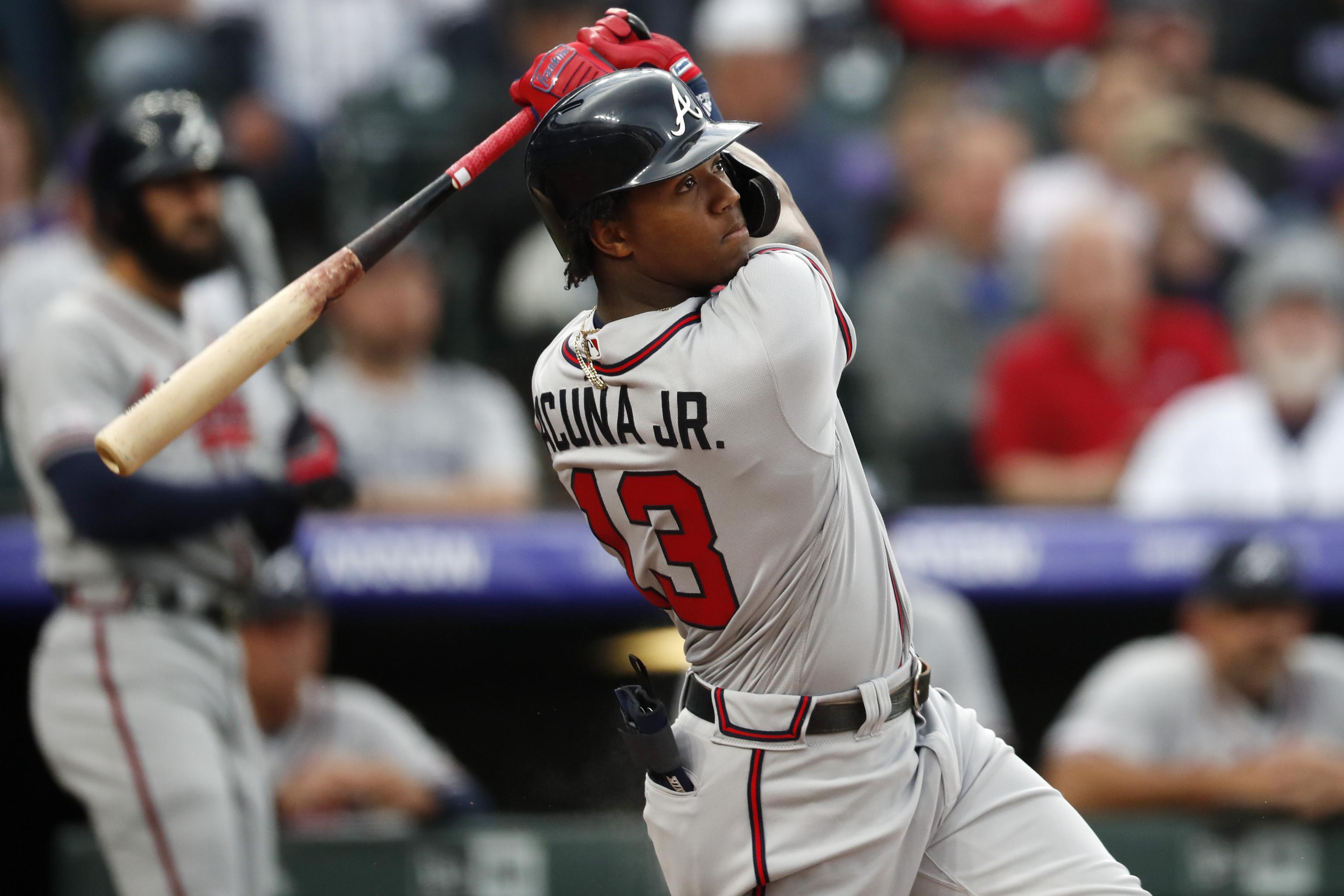 Ronald Acuna Jr. has found multiple ways to beat the Miami Marlins this year. He only wishes the season series wasn't over.
"Yeah, I definitely think it was an appropriate way and a fitting ending to the way we played the Marlins," he said through a translator. "But I would have much rather hit a home run against them."
Acuna hit an RBI single with two outs in the ninth inning and the Atlanta Braves won their fifth straight game, finishing off the Marlins 3-2 on Thursday night.
Freddie Freeman hit a tying homer in the eighth and the Braves sent Miami to its 12th road loss in a row, the longest streak in the majors this year.
Kyle Hendricks pitched seven sharp innings and Chicago won despite getting only two hits, edging the San Francisco Giants 1-0 Thursday for its fifth straight victory.
Anthony Rizzo hit an RBI single to help the NL Central leaders complete a three-game sweep. The Giants lost their fourth in a row.
A day after the Cubs won 12-11 in a game with seven home runs, there was a brisk breeze blowing in and the teams combined for just six hits.