Sports That Matters
POWERED BY Intertops
Sign Up, Make a Deposit, Redeem your Bonus
August 19, 2019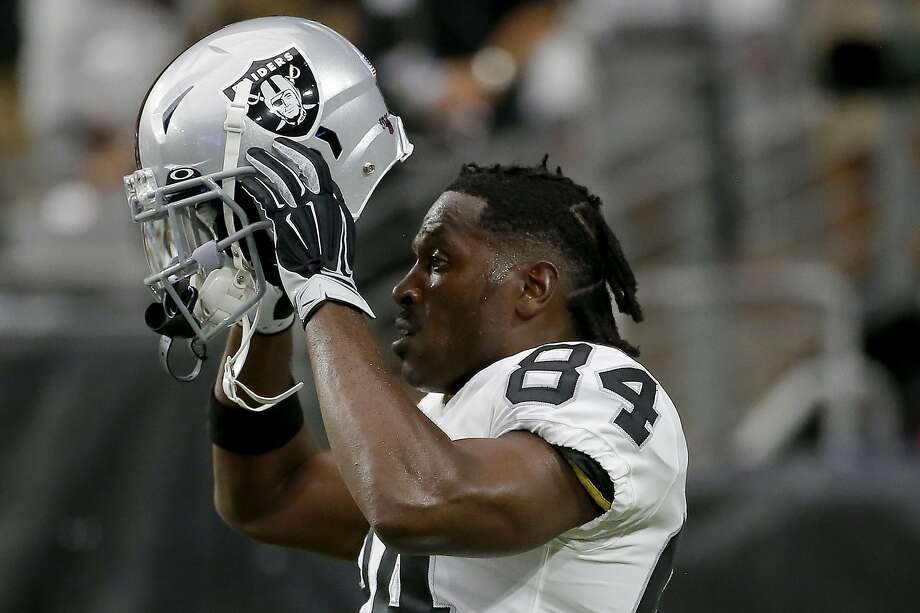 Oakland Raiders WR Antonio Brown has been fighting an NFL policy that requires helmet certification according to industry standards. He lost a grievance against the NFL that sought an exception to wear his Schutt Air Advantage, a helmet he has worn throughout his career and that was available on the market between 2002 and 2009.
Agent Drew Rosenhaus said Antonio Brown's helmet concerns are safety-related and that the he is "all-in" with the Oakland Raiders.
Rosenhaus disputed that Brown had left camp, saying that he just wasn't at practice Sunday and is still in the Napa Valley. He said he believed Brown would be back with the Raiders "soon" and that he and Brown were testing two additional helmets in an attempt to solve the issue.
Antonio Brown did leave training camp again Sunday, and though Mike Mayock said it was over the receiver's anger from being denied use of his helmet, the Oakland Raiders' GM also issued an ultimatum to Brown.
"You all know that AB is not here today, right?" Mayock told a group of beat reporters as practice began Sunday afternoon. "So, here's the bottom line: He's upset about the helmet issue. We have supported that, we appreciate that. But at this point, we've pretty much exhausted all avenues of relief.
"So, from our perspective, it's time for him to be all-in or all-out, OK? So, we're hoping he's back soon. We've got 89 guys busting their tails, we are really excited about where this franchise is going and we hope AB's going to be a big part of it, starting Week 1 against Denver. End of story. No questions, OK? Just wanted you guys to know where we were. Fair?"
The saga continues and each day Brown is not in training camp the Raiders must move forward without him. Brown was a key piece to the rebuilding process HC Jon Gruden sand the Raiders need.