Sports That Matters
POWERED BY Intertops
Sign Up, Make a Deposit, Redeem your Bonus
August 13, 2019
NATIONAL FOOTBALL LEAGUE NEWS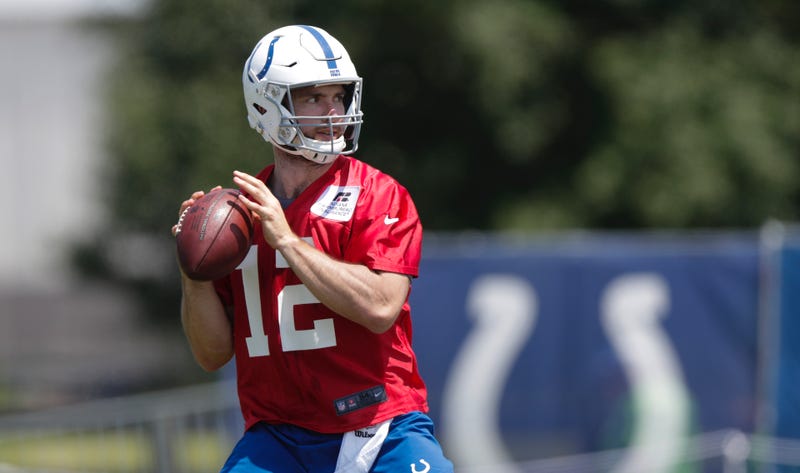 Andrew Luck has yet to return to practice with what has been described as a minor Achilles or calf injury, but Indianapolis Colts owner Jim Irsay shared some new information this week that has sent fans further into a panic.
In an appearance on SiriusXM NFL Radio Monday, Irsay said Luck is not dealing with an Achilles injury but instead a "small little bone" issue. He also said he is "very confident that he's going to find his way through this thing." (READ MORE) by Steve DelVecchio
Antonio Brown is now getting creative to solve his helmet issue. One day after the Oakland Raiders wide receiver had his grievance against the NFL denied, Brown posted a message on his verified Twitter account seeking a newer edition of a discontinued Schutt helmet in a last-ditch attempt to continue wearing the model he has used throughout his career. (READ MORE) by Lorenzo Reyes
New York Giants owner John Mara has made his support for Eli Manning abundantly clear, saying the ideal situation would be for Daniel Jones to not take one snap during the 2019 NFL season.
Speaking to reporters on Tuesday, Mara indicated he's really pulling for Manning to have an outstanding season, which obviously would mean Jones, taken with the No. 6 pick in the 2019 NFL Draft, would not be relied upon to replace the veteran. (READ MORE) by Jason Rowan
When Matt Patricia launched his challenge flag onto the field from atop his coaching perch behind the Detroit Lions bench last Thursday, he did so more out of curiosity than with any hard and fast expectation there was a penalty on the play.
Patricia and many of his NFL coaching brethren are trying to understand how officials will mediate new rules that allow pass interference penalties, both called and not, to be reviewed, and the thought is the preseason is as good a time as any to find out. (READ MORE) by Dave Birkett
The New England Patriots waived Danny Etling on Tuesday, a source told ESPN's Field Yates, which ends an experiment in which the quarterback was attempting to switch to wide receiver.
The Patriots needed to create a roster spot to make room for tight end Eric Saubert, who was acquired in a trade from the Atlanta Falcons for a conditional seventh-round draft choice. (READ MORE) by Mike Reiss
In a boost to the NFL's efforts around social justice, Roc Nation, the entertainment company founded by iconic rapper, businessman and activist Shawn "Jay-Z" Carter, has agreed to lead the league's endeavors in music and entertainment. (READ MORE) by Jason Reid