Sports That Matters
August 1, 2019
Welcome back!
The Yankees will head into the final months of the season with what they have, faltering pitchers, injured starters and all.
After Masahiro Tanaka failed to hold a two-run lead in a 7-5, rain-interrupted win over Arizona on Wednesday in what became Zack Greinke's final start for the Diamondbacks, Yankees general manager Brian Cashman acknowledged he had failed to find additional pitching at a reasonable price before the trade deadline passed.
The Houston Astros made the biggest move of Wednesday's trade deadline, acquiring right-hander Zack Greinke from the Arizona Diamondbacks for four prospects.
Greinke joins a fearsome rotation that includes Justin Verlander and Gerrit Cole.
Houston sent right-hander Corbin Martin, right-hander J.B. Bukauskas, first baseman Seth Beer and infielder Josh Rojas to Arizona to complete the deal.
"Zack Greinke's one of the best pitchers in baseball. We had him high on our list," Astros general manager Jeff Lunhow said. "We didn't know if this was even remotely possible, and it really wasn't until the last 48 hours, really the last 24 hours that we started to get traction on something. [Astros owner Jim Crane] supported us and agreed that we could make the appropriate investment dollar-wise, and it became a matter of finding the right prospects, the right mix of players, to go back.
Yankees general manager Brian Cashman stood firmly behind his organization's inactivity at Wednesday's trade deadline, saying that despite his best efforts, he had trouble finding fair offers with the potential trade partners he spoke to in recent weeks.
"We didn't get close to anything," Cashman said a couple hours after the deadline passed. "But we certainly knocked on all doors and had a lot of ideas and exchange of ideas with clubs in our effort to improve."
Kyle Hendricks struck out seven in seven innings and Ian Happ hit an RBI single in the sixth inning to break a scoreless tie as Chicago Cubs beat St. Louis 2-0 Wednesday night and moved into a tie with the Cardinals atop the NL Central.
The teams have identical 57-50 records. The Cardinal have lost three of their last four.
Hendricks (8-8) improved to 8-0 in his last 11 starts against the Cardinals. Chicago has won all 11 of those games.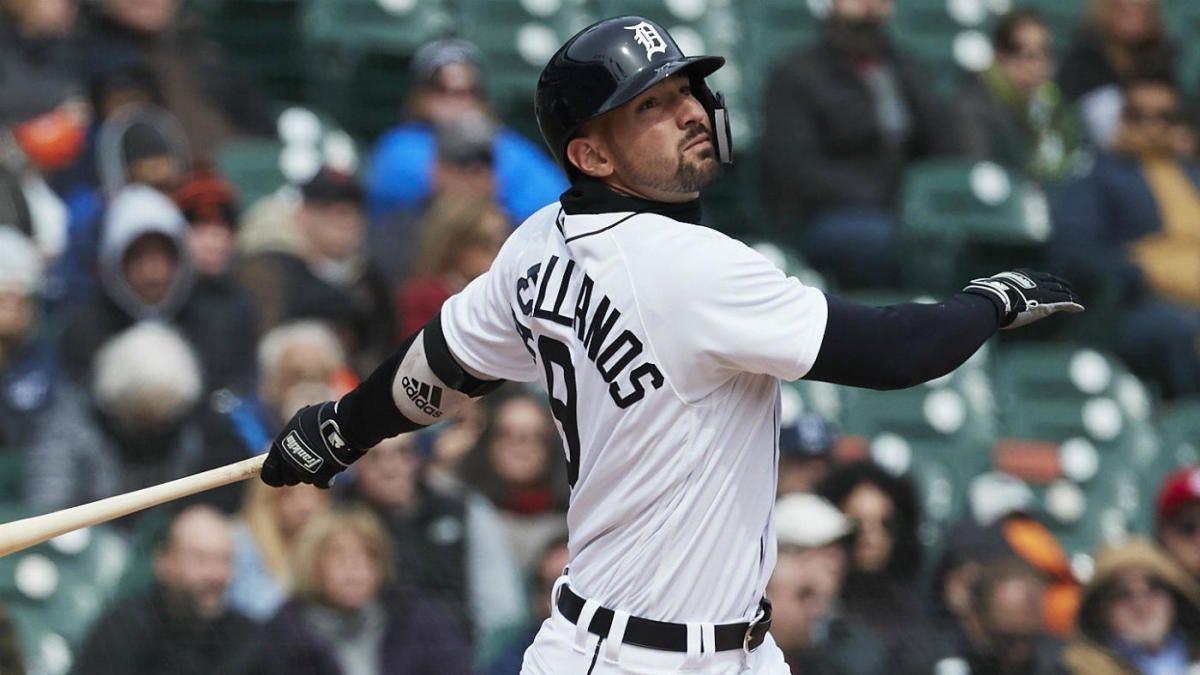 The Chicago Cubs on Tuesday acquired outfielder Nicholas Castellanos from the Detroit Tigers, a move they hope fortifies their lineup amid a playoff push.
The Tigers received right-handed pitching prospects Alex Lange and Paul Richan in the deal. The Cubs also will receive cash considerations.
"The guy is a good hitter," Cubs manager Joe Maddon said of Castellanos on Wednesday. "I always thought he patterned himself after [Miguel] Cabrera, early on. Saw a lot of balls go into the gap."
Castellanos is hitting .273 with 11 home runs and 37 RBIs this season. His best season came in 2017, when he hit 26 home runs and drove in 101 runs with a .272 average.
Roberto Perez homered twice, Carlos Santana and Jason Kipnis each hit a three-run shot and Cleveland capped a power-packed day with a 10-4 win Wednesday night over the Houston Astros, who added another ace before the trade deadline.
Perez hit a three-run homer in the second inning off rookie Jose Urquidy (1-1) and a solo shot in the sixth as the Indians stayed on Minnesota's heels in the AL Central.
Santana connected for his 23rd homer in the fifth and Kipnis hit his ninth — accented by a bat flip — in the sixth as the Indians improved to 34-14 since June 4, when they trailed the Twins by 10 1/2 games.
Rookie right-hander Zach Plesac (6-3) recovered after a rough few innings and won his third start in a row.
Jeff Samardzija saved a depleted bullpen. The right-hander tossed three-hit ball over six scoreless innings, Buster Posey, Pablo Sandoval and Kevin Pillar homered in a five-run fifth and the short-handed San Francisco Giants beat the Philadelphia Phillies 5-1 Wednesday night.
The Giants were down three relievers after a flurry of moves before the trade deadline but Samardzija (8-8) handcuffed Philadelphia for his fifth straight road win.
The San Francisco Giants have parted with left-handed starter Drew Pomeranz and reliever Sam Dyson in separate deals just before the trade deadline Wednesday.
Pomeranz and right-handed reliever Ray Black were sent to the Milwaukee Brewers for infielder Mauricio Dubon.
Dyson, who is 4-1 this season with a 2.47 ERA and 47 strikeouts in 51 innings, was traded by the Giants to the Minnesota Twins.
In return, Minnesota gave up right-handers Prelander Berroa and Kai-Wei Teng and outfielder Jaylin Davis.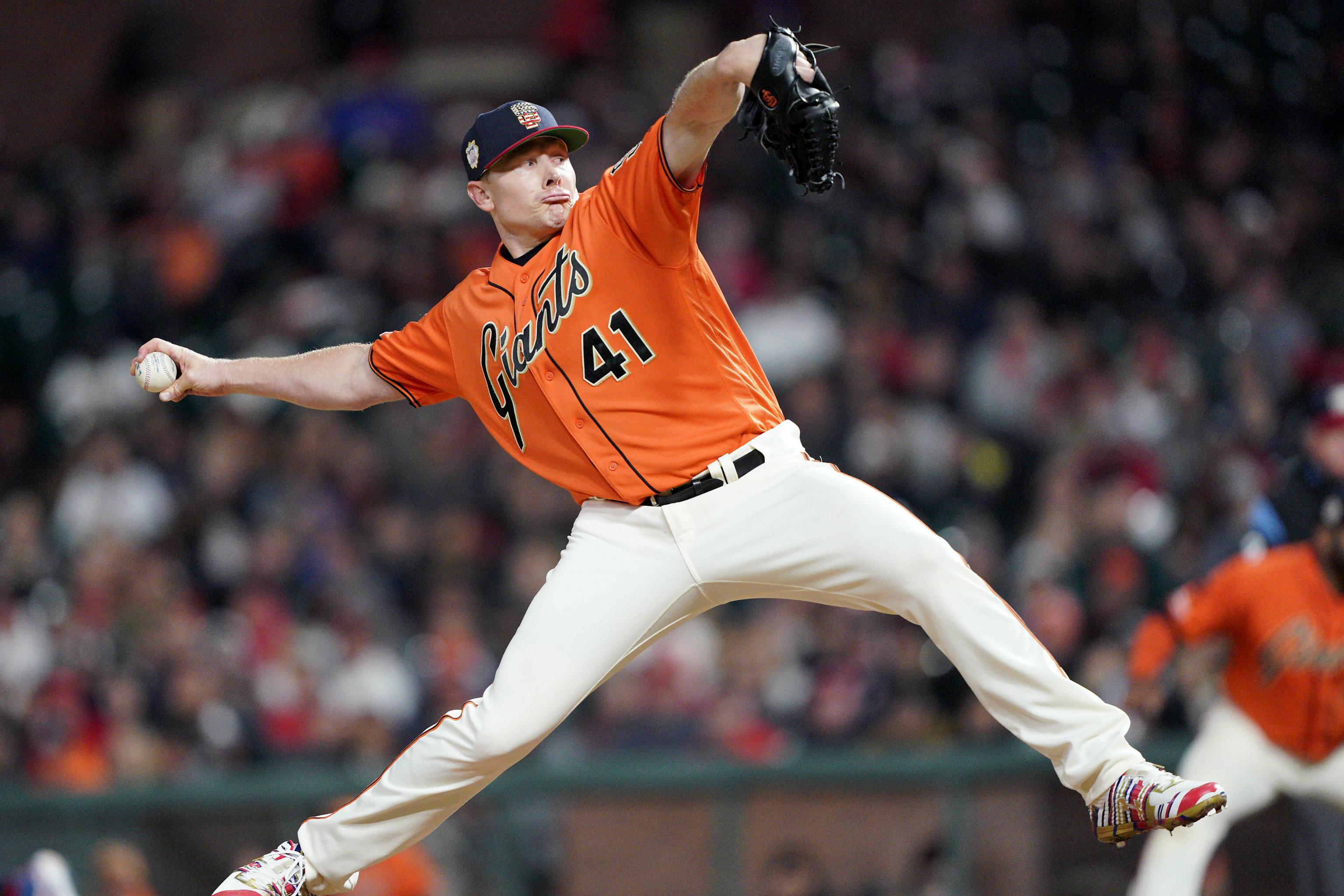 In other trades, the Giants traded Mark Melancon to the Atlanta Braves and acquired Scooter Gennett from the Cincinnati Reds.
Kevin Kiermaier homered on the first pitch he saw after coming off the injured list, and Austin Meadows hit a three-run shot on Wednesday night to lead Tampa Bay to an 8-5 victory over the Boston Red Sox and help the Rays keep pace in the AL wild-card race — even before their trade deadline reinforcements arrive.
After closing three deals in the minutes before the 4 p.m. cutoff, the Rays jumped to a 5-0 lead against Boston starter Rick Porcello (9-8). The defending World Series champions made no moves, then went out and lost their third straight game at home.
Jose Berrios struck out a season-high 11 in seven innings and the Minnesota Twins hit three homers in a 7-4 win over the Miami Marlins on Wednesday night.
"He threw the ball phenomenally," Twins manager Rocco Baldelli said. "His command was tremendous. I think he had really good action on all of his pitches. He didn't even pitch at the top of his velo, but it didn't matter. With what he was able to do, mix all of his pitches, and throw them all where he wanted, he was basically able to do anything he wanted to out there. It was fun to watch."
The Detroit Tigers earned their first series win in two months despite having two of their clubhouse leaders traded before Wednesday's game against the Los Angeles Angels.
The Tigers dealt pitcher Shane Greene and outfielder Nicholas Castellanos at the deadline, but got contributions from the rest of the lineup in a 9-1 victory.
Jake Rogers, Brandon Dixon and Gordon Beckham went deep while Daniel Norris picked up his first win since May 12. The Tigers took two of three in a series for the first time since they did that May 27-29 at Baltimore.
The Los Angeles Dodgers didn't make a lot of noise at the trading deadline, but they made plenty in their final turn at the plate on Wednesday.
Will Smith hit a three-run home run in the ninth inning to break open a scoreless game and lead the Dodgers to a 5-1 win over the Colorado Rockies.
Kristopher Negron also went deep during the rally and Alex Verdugo had four hits. Joe Kelly (5-3) pitched the eighth inning to earn the win.
Bo Bichette's first career homer helped lead the Toronto Blue Jays to a three-game sweep of the Kansas City Royals.
Bichette's big moment came at the start of the eighth inning against Royals starter Jakob Junis, when his drive cleared the left-center field wall in the 4-1 win on Wednesday. Freddy Galvis also hit a crucial solo shot to center in the seventh that was his 16th homer of the season.
Josh Donaldson gave the Atlanta Braves a little more breathing room in the National League East.
Donaldson homered against Sean Doolittle in the top of the 10th inning, and the Braves pulled out a 5-4 victory over the Washington Nationals on Wednesday to take two of three in the series and pad their division lead to 6 1/2 games.
The Washington Nationals bolstered their bullpen before the trade deadline Wednesday, acquiring veteran right-hander Daniel Hudson from the Toronto Blue Jays and Roenis Elias and Hunter Strickland from the Seattle Mariners.
Through Wednesday's game, the Nationals bullpen ranked last in the majors with a 5.90 ERA and had blown 20 saves, tied for third most.
Although Washington relievers have fared better recently, posting a 4.76 ERA in July, general manager Mike Rizzo was looking to fortify the bullpen in preparation for the stretch run.
The Atlanta Braves added two more relievers before the trade deadline, acquiring All-Star closer Shane Greene from the Detroit Tigers and right-hander Mark Melancon from the San Francisco Giants on Wednesday.
The Braves gave up two minor-leaguers — left-hander Joey Wentz and infielder Travis Demeritte for Greene. They sent right-handed pitchers Dan Winkler and Tristan Beck to the Giants.
The Braves also acquired catcher John Ryan Murphy from the Arizona Diamondbacks on Wednesday for cash considerations.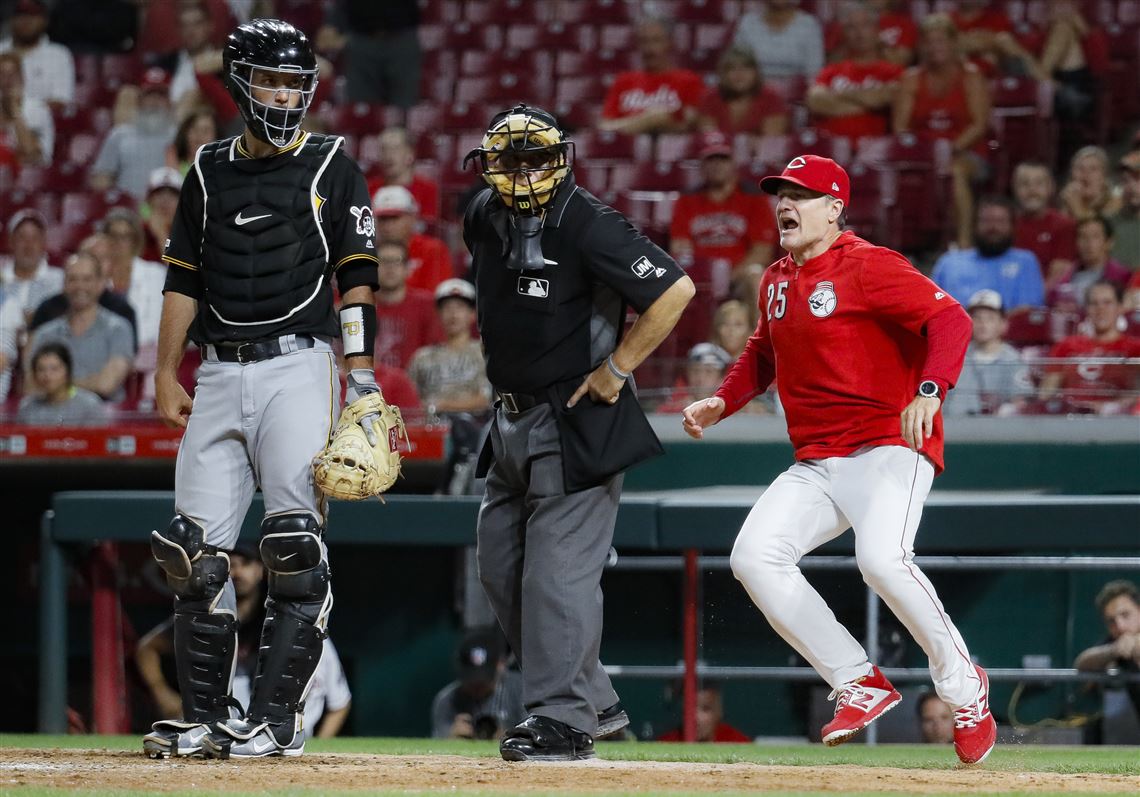 Clint Hurdle and David Bell had little interaction while exchanging lineup cards one day after their teams fought on the field. Luis Castillo made sure there wouldn't be much to talk about in the game that followed.
Castillo pitched into the eighth inning Wednesday, leading Cincinnati to a 4-1 victory over Pittsburgh. Both teams were on good behavior while their front offices wrapped up trades as the deadline approached.
Breakout outfield prospect Trent Grisham will join the Brewers and be in the starting lineup for Thursday's game at the Oakland Athletics, Milwaukee manager Craig Counsell told reporters.
Grisham, a former first-round pick, played his way onto the Brewers with a standout season at Double-A and Triple-A.
A big outfield bat, he is arguably the Brewers' top prospect. With Biloxi (AA) and San Antonio (AAA) this season, Grisham is batting a combined .300 with 26 HRs and 71 RBIs.