Sports That Matters
July 31, 2019
Welcome back on MLB trade deadline day!
NATIONAL FOOTBALL LEAGUE NEWS
Michael Thomas has reached agreement with the New Orleans Saints on a five-year, $100 million extension that includes $61 million guaranteed and makes him the NFL's highest-paid wide receiver.
Andrew Luck's injured left leg isn't getting any better. So the Indianapolis Colts are sitting down their biggest star.
Luck missed Tuesday's practice in suburban Indianapolis after telling coaches his strained calf felt worse following the first week of training camp. Coach Frank Reich announced Luck would be sidelined at least three more days and would miss next week's preseason opener at Buffalo.
Josh Rosen is looking like a backup, and the perennial problem of bad blocking has prompted a coaching staff change less than a week into training camp. Otherwise, the Miami Dolphins' offense is taking shape nicely.
Rosen joined the Dolphins in April as their latest hope to become a franchise quarterback. But on Tuesday, coach Brian Flores said journeyman Ryan Fitzpatrick has emerged as the front-runner for the starting job.
"Ryan Fitzpatrick is leading the way," Flores said. "He has been more productive. He runs the offense very efficiently. He has great rapport with the entire team; he has a lot of leadership ability.
"It's still a competition. But as we stand today, Ryan has done a really good job."
Joe Flacco will have to wait another week to make his Denver debut. Broncos coach Vic Fangio said he'll start last year's backup, Kevin Hogan, against Atlanta in the Hall of Fame Game in Canton, Ohio, on Thursday night.
He'll be followed by rookies Drew Lock and Brett Rypien, Fangio said. That means Flacco is slated to make his first appearance for the Broncos on Aug. 8 at Seattle.
Tampa Bay Buccaneers running back Ronald Jones had a very disappointing rookie season, but Bruce Arians is giving him a fresh start.
Arians has been impressed with what he's seen from the USC product.
"He's an explosive player," Arians said, via Eduardo A. Encina of the Tampa Bay Times. "He's going to be a heck of a player for us. He's going to make big plays for us. … He's probably best between the tackles, but he took that one around the end and nobody could catch him. He's got that breakaway speed and the size. His best runs have been tackle to tackle until that one."
Bengals new coach Zac Taylor has only been with the team a few months, but Joe Mixon thinks that he is designing an offense that works off everyone's strengths and that it will be a nightmare for opposing teams to defend.
"Schematically, you know Coach Taylor has come in, the way he's got it set up, it's crazy," Mixon said, via the Dayton Daily News. "It's night and day from what everyone has seen these past years from the old Bengals. Coach Taylor, he's got it where it's going to be a nightmare for the defense. I look forward to it. Everybody has to take it upon themselves to be the best of themselves in this offense. You can count on the people and leaders out there to deliver."
Mixon envisions that he will be used a lot like Todd Gurley has been used in the Los Angeles Rams system the last few years and that would mean a lot more catches this upcoming season for Mixon.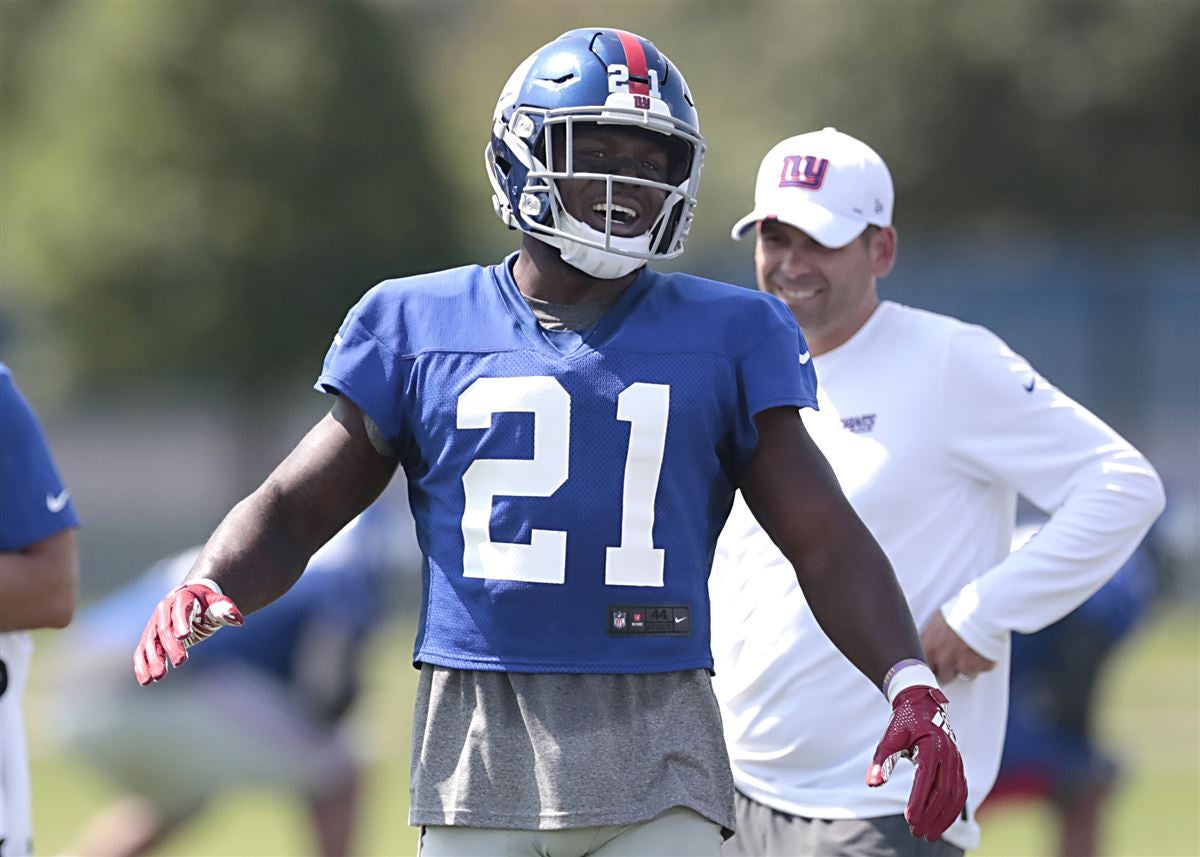 One way New York could mitigate the negative influence of Tate's suspension and Shepard's injury? Designing a package of plays for safety Jabrill Peppers, who starred on both sides of the football during a standout career at the University of Michigan. He certainly seems intrigued by the prospect of getting some snaps on offense, too.
"I'd be open to it," Peppers told Ryan Dunleavy of NJ.com. "It's nice being able to get your hands on the ball and make plays to help the team."
A lawsuit alleges the Dallas Cowboys interfered with a police investigation into a 2017 traffic accident that involved running back Ezekiel Elliott.
Ronnie Barnard Hill of Frisco, Texas, filed suit last year seeking $1 million from Elliott. According to documents filed Tuesday, Hill has added the Cowboys to his amended suit and now is seeking at least $20 million.
The filing says employees of the Cowboys tried to influence the Frisco Police Department's investigation of the crash and cover up its severity so that Elliott did not miss a game.
Buffalo Bills center Mitch Morse is in the concussion protocol, head coach Sean McDermott announced Wednesday. Morse will miss Wednesday's practice.
Morse's concussion was diagnosed Tuesday but occurred during Saturday's practice — the Bills' first in full pads. Although it occurred Saturday, Morse's symptoms were not immediately discernible.
Seattle Seahawks rookie defensive end L.J. Collier was diagnosed with a high ankle sprain after leaving Tuesday's practice with the injury.
Atlanta Falcons rookie offensive tackle Kaleb McGary will undergo a cardiac ablation procedure Wednesday afternoon with no immediate timetable given for his recovery.
Baltimore Ravens first-round pick Marquise Brown passed his physical Tuesday, the final hurdle before he gets on an NFL field for the first time.
Brown, the first wide receiver selected in this year's draft (25th overall), could practice as soon as Wednesday. He has been recovering from foot surgery in January. Brown didn't participate in any of the spring workouts and was put on the non-football-injury list to start training camp.
Buffalo Bills running back LeSean McCoy and his friend, former University of Pittsburgh running back Tamarcus Porter, have each been ordered to pay $55,000 to a Philadelphia police officer who was injured in a 2016 bar fight with the two football players.
McCoy, 31, has already paid his $55,000 award to the officer, according to William Davis, the Philadelphia attorney representing officer Roland Butler. Porter has yet to pay his share, Davis said Tuesday in an interview with ESPN.
The Cleveland Browns will be honoring Pro Football Hall of Fame quarterback Otto Graham at FirstEnergy Stadium this season with a statue of his likeness. The statue unveiling is scheduled for Sept. 7.
Considered one of the greatest quarterbacks in football history, Graham passed for 23,584 yards and 174 touchdowns and rushed for 44 more scores in his career. He also was voted all-league in nine of his 10 seasons, all spent with the Browns.
Pro Football Hall of Fame middle linebacker Nick Buoniconti, an undersized overachiever who helped lead the Miami Dolphins to the NFL's only perfect season, has died at the age of 78.