Sports That Matters
July 20th, 2019
Welcome back, have a great weekend!
1. On this day in sports.
2. NATIONAL BASKETBALL ASSOCIATION
Los Angeles Lakers superstar big man Anthony Davis is excited to get the 2019-20 season started. (READ) by Ashish Mathur
Jalen Rose, David Jacoby and Ryen Russillo discuss Anthony Davis' comments in an interview with Rachel Nichols of The Jump, in which he does not commit to the Los Angeles Lakers beyond the 2019-20 NBA season. AD is represented by Klutch Sports.
Bomani Jones and Pablo S. Torre discuss whether Kevin Durant really chose the Brooklyn Nets because of their system, and what the team will look like when KD finally joins the team alongside Kyrie Irving in 2020-21.
Rachel Nichols, Brian Windhorst and Amin Elhassan play "BS or Real Talk."
3. NATIONAL FOOTBALL LEAGUE
Aaron Rodgers has been the face of the Green Bay Packers since taking over the starting quarterback job from Brett Favre. During that period of time, he has led the franchise to one Super Bowl win and plenty of deep playoff runs. Now, there is more pressure on him to perform at a superstar level than ever before. (READ) by Evan Massey
Louis Riddick, Keyshawn Johnson, Field Yates and Wendi Nix of NFL Live talk about the expectations for the Cleveland Browns, Baker Mayfield and Freddie Kitchens coming into the 2019 NFL season. They also discuss whether the season will be a disappointment.
2018 NFL Offensive Rookie of the year Saquon Barkley sits down with Jeff Darlington to talk about his ROY competition with Browns quarterback Baker Mayfield.
Sean talks about coaching the Rams, thinking about the Super Bowl loss to the New England Patriots DAILY, getting engaged, having a great memory for remembering plays, pranking Kliff Kingsbury and Todd Gurley's injury status.
Adam Schefter joins SportsCenter to discuss the NFL's decision not to suspend Kansas City Chiefs wide receiver Tyreek Hill after investigating accusations of child abuse.
4. MAJOR LEAGUE BASEBALL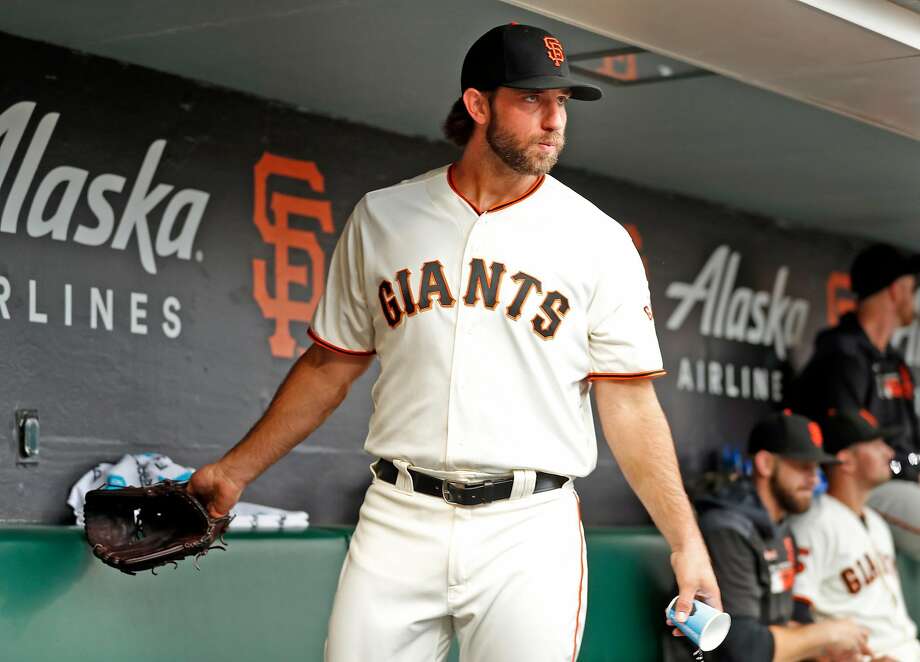 Photo: Scott Strazzante / The Chronicle
Prior to the month of July, most people assumed it was a matter of when, and not if, the San Francisco Giants would trade starting pitcher Madison Bumgarner to a playoff contender in need of another arm. (READ) by Eric Ting
CC Sabathia describes how Mariano Rivera was a security blanket for New York Yankees pitchers and helped extend his career by teaching him to throw a cutter ahead of Rivera's Baseball Hall of Fame induction.
Mariano Rivera details how one tryout in his hometown of Panama led to him signing with the New York Yankees. Rivera also explains how his signature pitch, the cutter, helped him become the greatest postseason reliever of all time.
Eric Karros and Terry Collins join Kevin Burkhardt to discuss the NL Cy Young race between Hyun-Jin Ryu and Max Scherzer, as well as discussing what the Astros need to do at the trade deadline.
5. NCAA COLLEGE FOOTBALL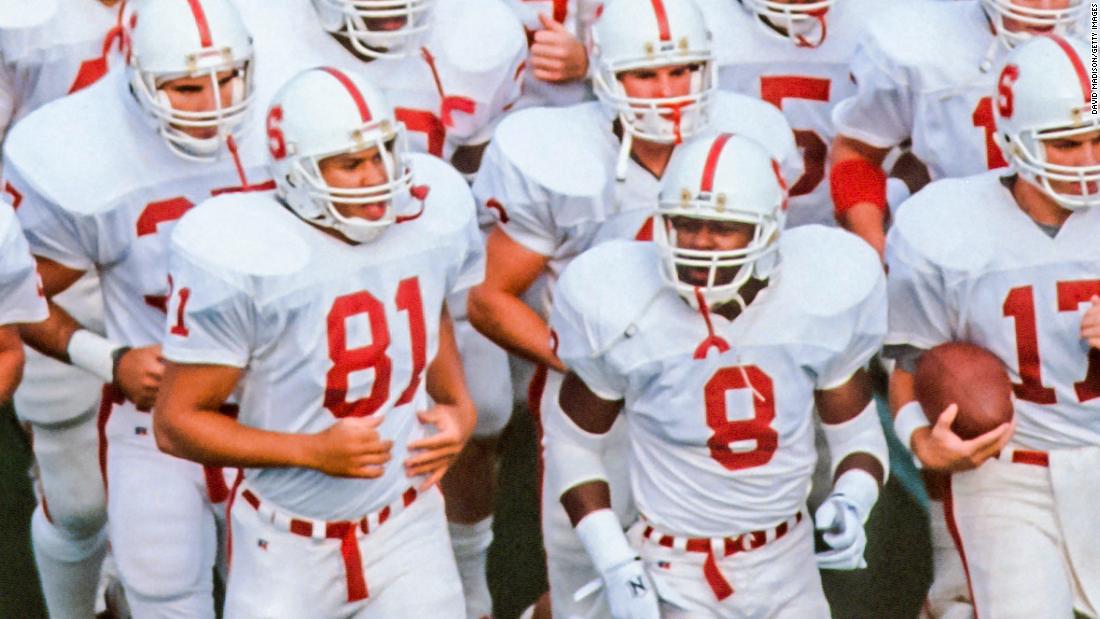 Photo: CNN
In the winter after the 1986 football season, legendary Notre Dame coach Lou Holtz flew to New Jersey on a private jet to interview a promising recruit from Bergen County: a 6'4″, 220-pound star player named Cory Booker. (READ) by Michael Warren
Will Cain discusses the "Horns Down" gesture that the Texas Longhorns' Big 12 opponents have used to taunt the team and shares his opinion on whether the signal should be removed from college football.
Georgia Bulldogs quarterback Jake Fromm sits down on College Football Live with ESPN's Laura Rutledge to discuss the rivalry with SEC foe Alabama, the history the two teams have, what Georgia has been doing in the offseason.
6. MAJOR LEAGUE SOCCER
Alcatel Moment of the Match: Zlatan Ibrahimovic's spectacular opening goal.
Dennis te Kloese on Juan Carlos Ortega's appointment as the LA Galaxy Director of Methodology and Development.
7. TOUR de FRANCE 
Check out all the highlights from Stage 14 of the 2019 Tour de France.
A cow plowed over a motorcyclist at the 2019 Tour de France during Stage 14.
8. 2019 DIAMOND LEAGUE
Akani Simbine's quick start made all the difference, as he runs a 9.93 to win the men's 100m in London.
Laura Muir pulls away from the rest of the field and wins the women's 1500m with ease in London.