Sports That Matters
July 12th, 2019
Welcome back, thanks for stopping by!
Major League Baseball is back at full strength after All-Star break!
1. On this day in sports.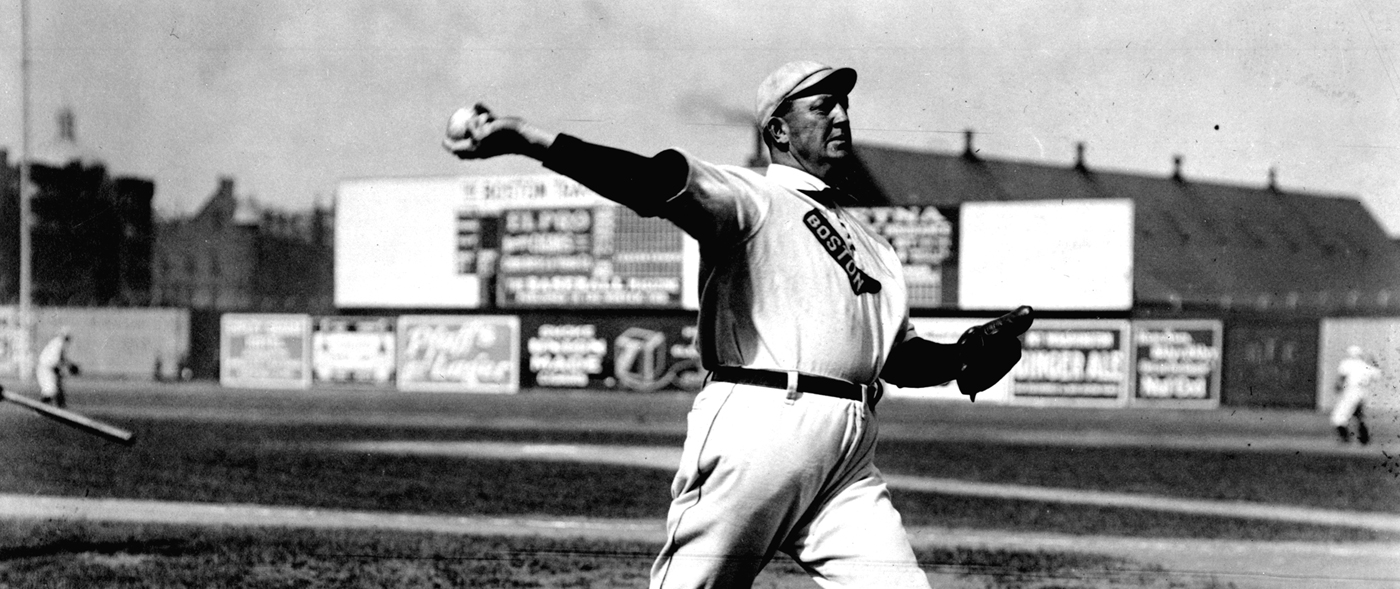 Photo: massmoments.org
1901 Cy Young wins his 300th game
1921 Babe Ruth sets record of 137 career home runs
1927 Babe Ruth hits 30th of 60 HRs
1949 Baseball owners agree to erect warning paths before each fence
1959 NBC uses cameras to show catchers signals during Yankee-Red Sox game
1979 "Disco Demolition Night" at Comiskey Park: fans go wild destroying disco records and cause the White Sox to forfeit second game of a doubleheader to the Detroit Tigers
1987 Phillies Kent Tekulve pitches his 900th game in relief
2. Major League Baseball behind the National Football in global revenue.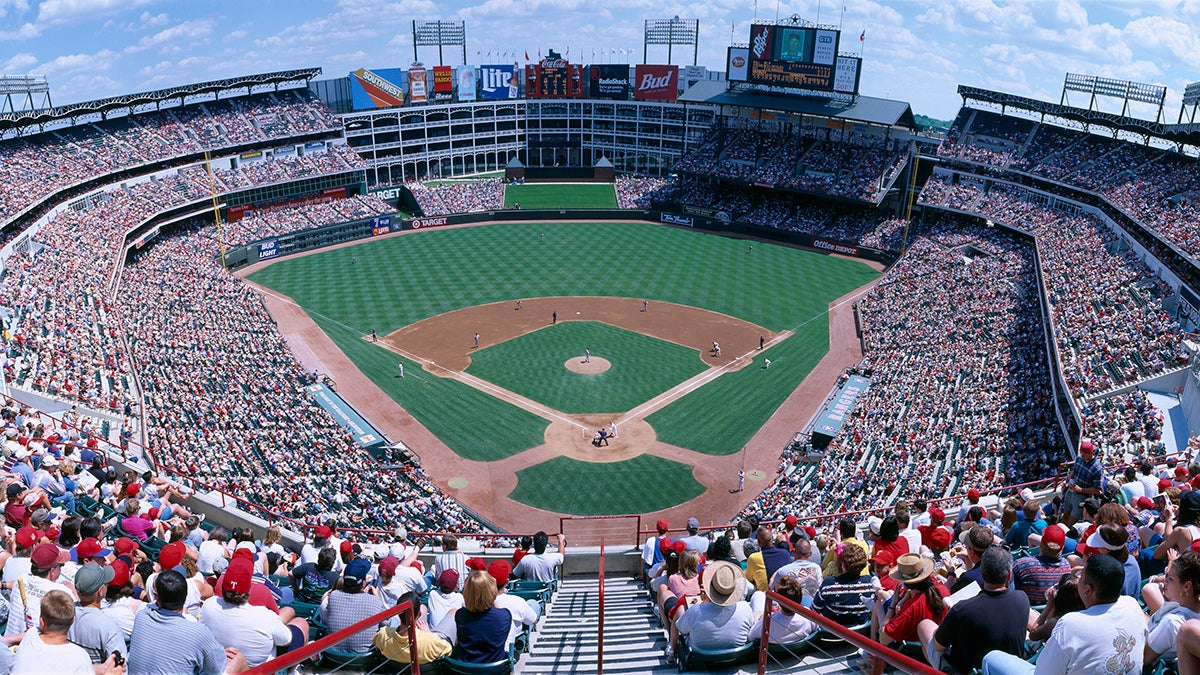 Globe Life Park, home of the Texas Rangers. (Photo by Visions of America/UIG via Getty Images)
Last time we looked at the NFL when it comes to bringing in revenue globally. The league generated $13 billion and has 29 of the top 50 most valuable sports franchises in the world.
The second-highest grossing league in the world is Major League Baseball, which grossed a little more than $10 billion in 2017. The league became the second sports league to exceed that threshold.
Major League Baseball can't match the NFL in its number of valuable franchises; only six place on Forbes' list of 50 most valuable sports franchises. However, MLB's most valuable franchise, the New York Yankees, ranks fifth on the list at $4 billion, greater than every NFL franchise except the Dallas Cowboys.
A big difference between the NFL and MLB is the use of regional sports networks. Baseball teams collect millions of dollars each year from regional TV networks. However, not all teams are big winners in their regional TV deals. One franchise sets the example of how to profit big off of the deals.
After signing a new television deal in 2014 with Spectrum Sportsnet LA worth $8.35 billion over 25 years, the Los Angeles Dodgers, who are the majority owner of the regional sports network, made $204 million in revenue off of TV money alone in 2016.
Only one other team, the Los Angeles Angels, collected more than $100 million ($118) in TV revenue in 2016. The after-effects of these types of contracts are massive.
The Angels signed their deal in 2012, tripling the TV revenue they received from their 10-year, $500 million contract that expired in 2011. Since more TV revenue tends to lead to a bigger payroll, the Angels shelled out a combined $331.5 million to top free agents Albert Pujols and C.J. Wilson. Five of the top 10 TV revenue teams also rank in the top 10 in payroll.
Attendance is a major revenue stream for Major League Baseball. Attendance dropped four percent in the 2018, creating the lowest overall league attendance since 2003. Seventeen of 30 teams had an attendance decrease, leading to $93.7 million in lost ticket revenue.
The average MLB ticket price has risen every season since 2006 and the average price was $32.44 in 2018. It is unclear how much the cost of attending a game is affecting the attendance numbers. The decrease in attendance also affects concessions sales. Based on the attendance decline, the league estimated almost $50 million in concession sales was lost. Excerpt from Global Sports Matters by TJ Mathewson
NEWS
MUST READ ARTICLE OF THE DAY
This offseason, three of the biggest deals in baseball history were signed. Manny Machado signed with the San Diego Padres. Bryce Harper signed with the Philadelphia Phillies. Mike Trout signed an extension with the Los Angeles Angels.
Trout's deal is for 12 years and $430 million, topping Harper's deal by $100 million and making him the game's highest-paid player. (READ) Global Sports Matters by Lamar Smith
There's a growing movement among current and former Puerto Rican-born Major League Baseball players to retire the No. 21 throughout the sport. The digits were once worn by the late Roberto Clemente. (READ) Global Sports Matters by Barry M. Bloom
NEWS
As discussions between the Houston Rockets and the Oklahoma City Thunder on a blockbuster deal for Russell Westbrook grew serious Thursday, Daryl Morey, Houston's general manager, called James Harden to discuss how both stars might work together. Harden gently cut Morey off and reminded him: "I know how to play with Russ and he knows how to play with me," Morey recounted to ESPN.com late Thursday in Las Vegas. (READ) ESPN by Zach Lowe
Russell Westbrook and James Harden are teammates again — this time with the Houston Rockets. And now the Rockets have the 2017 MVP (Westbrook) and 2018 MVP (Harden). Oklahoma City Thunder general manager Sam Presti continues to reshape the team's future, sending Westbrook to the Rockets for Chris Paul and two first-round draft picks. (READ) by USA TODAY Jeff Zillgitt
It's been a busy few weeks in the NBA, as big names have been on the move ever since free agency began on June 30. The Golden State Warriors have been right in the middle of all that action, as they lost Kevin Durant to the Brooklyn Nets and then parted ways with mainstays Andre Iguodala (via trade) and Shaun Livingston (waived). (READ) For The Win, Andy Nesbitt 
Where does the Heat stand in the Eastern Conference hierarchy after a flurry of trades and free agent transactions around the league? A glimpse at how the East looks after significant moves involving every team. (READ) Miami Herald by Barry Jackson
As perhaps the wildest free agency period in NBA history draws to a close, a whole new set of circumstances for a number of teams takes shape, with the latest huge domino to fall being the Oklahoma City Thunder trading Russell Westbrook (who was previously the No. 1 player on this list) to the Houston Rockets for Chris Paul (who was not on this list). In addition to the major shake-up in OKC, the NBA champion Toronto Raptors are in a starkly different situation after the departure of Kawhi Leonard. How aggressive will Toronto be about completely hitting the rest button? Will the Cleveland Cavaliers deal Kevin Love? Is D'Angelo Russell with Golden State Warriors for the long haul? (READ) CBS Sports by Brad Botkin
The NBA announced today that Jason Phillips, a top-rated referee with 19 seasons of officiating experience in the league, has been named Replay Center Operations Principal.
In his new role, Phillips will be responsible for the day-to-day operations of the NBA Replay Center in Secaucus, N.J.  His Referee Operations duties will include creating training videos and interpreting the rules of the game for officials, teams, broadcasters and media. By NBA.com