Sports That Matters
POWERED BY
July 5th, 2019
Welcome back, loving breakfast at Wimbledon!
1. What's New
national football league gearing up for pre-season workouts…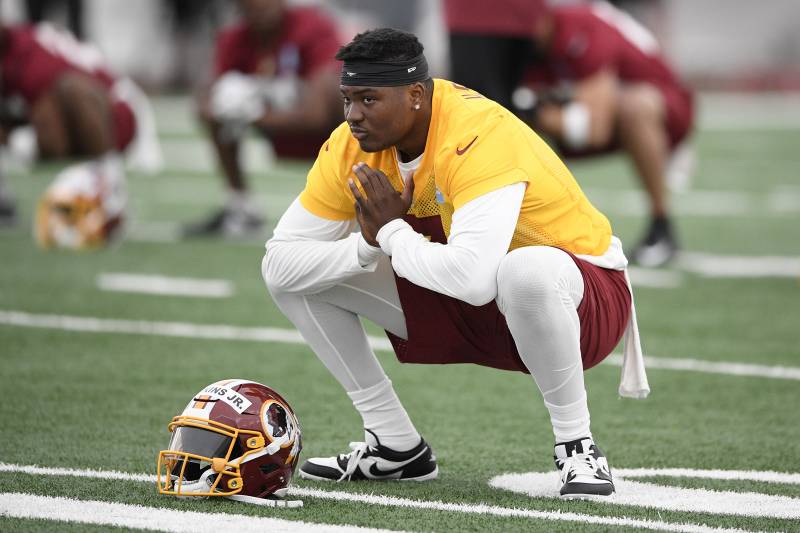 Nick Wass/Associated Press
Washington Redskins legend Joe Theismann agrees that Dwayne Haskins should a full year before getting playing time. "To put him out there early against those teams, it's just a formula for disaster for the team, for Jay [Gruden], for the fans and everybody else," Theismann told 106.7 The Fan in late June. "I think the young man is our future, and let's protect the future instead of throwing it out there right now and saying, 'OK, go get 'em.'"
wimbledon tennis, us teen ripping through the competition…
American teen Cori "Coco" Gauff's thrilling Wimbledon run continues. The 15-year-old defeated Polona Hercog in a three-hour marathon match on Friday, 3-6, 7-6, 7-5, to advance to the fourth round of the storied tournament.
hoops news, notes and signings…
The Maple Leaf Sports & Entertainment corporate plane was tracked by a CTV News aviation journalist and a whole host of Raptors fans desperate to know what it all means. Free agent target Kawhi Leonard, after all, did go to college at San Diego State.
The New York Knicks didn't land the big-prize free agents this summer, but they still may be closer to winning a championship than people think. New York is an 8-1 favorite to win  the NBA Summer League in Las Vegas, according to oddsportal.com.
Ignas Brazdeikis worked out with 13 teams but never for the Knicks. His representatives couldn't imagine the 6-foot-7 freshman forward from Michigan falling to New York and their 55th pick of the second round. The 21-year-old from Canada never fell that far, but dropped far enough.
Khadeen Carrington didn't give up on his NBA dream when he went overseas last year. He merely delayed it. The former Seton Hall star from Brooklyn is getting another crack now. The 6-foot-4 Carrington will play for the Oklahoma City Thunder at the NBA Summer League in Las Vegas
The Cleveland Cavaliers have surprised many by their unwillingness to part with All-Star big man Kevin Love. In the initial stages of a rebuild, it doesn't seem like the 30-year-old Love fits in long-term with the team.
The Milwaukee Bucks will head into next season with two Antetokounmpo brothers. According to this report from Gaszetta.gr in Greece, Milwaukee plans to sign Giannis' brother, Thanasis, to a two-year fully guaranteed contract worth $3 million.
According to Ian Begley of SNY, free agent acquisition Elfrid Payton will be given "every opportunity" to claim the Knicks' starting point guard job once the season starts.
Out of the NBA since 2016 and coming off a successful run in the Israeli League and a stint in the Big 3, Amar'e Stoudemire is looking to possibly try his hand at a comeback in the NBA.
It may have been accidental, but the University of Michigan's new head men's basketball coach, Juwan Howard, has already run afoul of NCAA rules before he's even had his first game. While appearing on Jim Rome's radio show, Howard was asked about the possibility of Franz Wagner, the younger brother of former Michigan player Moe Wagner, coming to Ann Arbor next season, and his response was a little too specific.
mlb all-star break is right around the corner, trade deadline ahead…
Amid a disappointing start to the team's World Series title defense, Boston Red Sox president of baseball operations Dave Dombrowski doesn't believe his pitching staff has carried its weight to this point. "We built our ballclub for them to be our strong suit," Dombrowski said of the team's rotation, according to the Boston Globe's Alex Speier. "I don't think it's been what we expected or hoped."
The Washington Nationals will have to do some soul searching during the All-Star Break and heading into trade season. At 45-41, Washington remains mired in mediocrity. But it's just 6.5 games behind the Atlanta Braves in the National League East and would be a wild card team if the season ended today. In talking about this possibility, primarily ace starter Max Scherzer, Nationals general manager Mike Rizzo didn't completely close the door.
The Detroit Tigers announced it signed general manager Al Avila to a multi-year extension to keep one of the game's most respected general managers in Detroit as it works back towards contention.
Shohei Ohtani has openly stated that he wants to participate in the Home Run Derby, but his 12 home runs in 49 games this season were not enough to earn him an invitation. Some would say he was snubbed, but the Los Angeles Angels star is not pouting over it.
CC Sabathia has announced he will retire after the 2019 season, and his longtime teammate Robinson Cano presented the left-hander with an awesome farewell gift when the Yankees and Mets got together for their subway series earlier this week.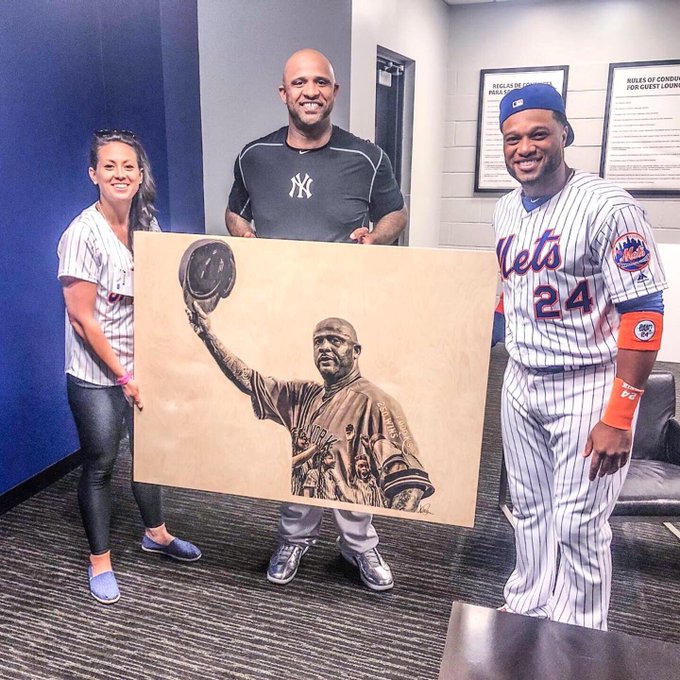 New York Yankees star second baseman Robinson Cano was the beneficiary of an expensive birthday gift from Roc Nation founder Jay Z. Now, the hip-hop icon is being investigated by the MLBPA for giving the ballplayer a pricey watch.
The Houston Astros are looking to bolster their starting rotation ahead of the July 31 trade deadline. One of those targets is Detroit Tigers left-hander Matthew Boyd, the Astros have been heavily scouting Boyd in recent starts.
The Columbus Blue Jackets have re-signed restricted free agent defenseman Scott Harrington to a three-year contract.
the puck is dropping as free agents making their moves…
The Pittsburgh Penguins have decided to reward their head coach with an extension, inking Mike Sullivan for another four years. The deal will start at the end of the 2019-20 season and take him through 2023-24.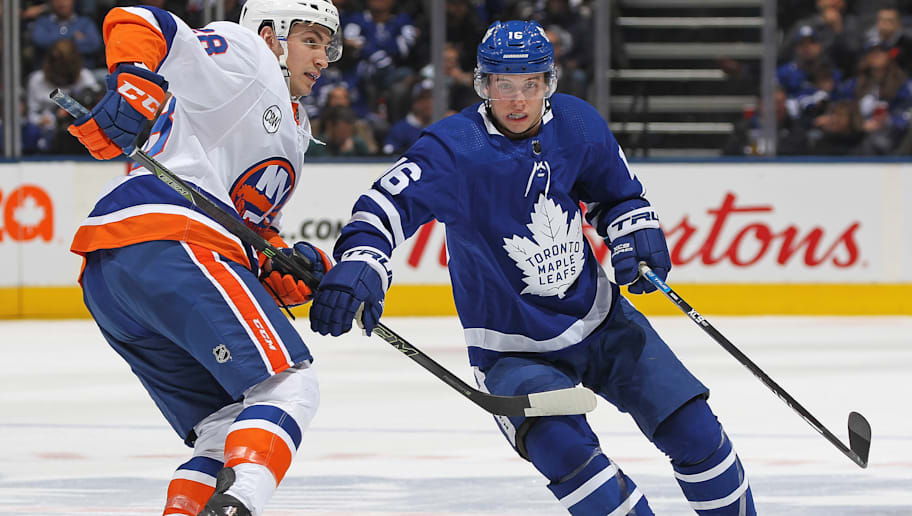 Mitch Marner, a restricted free agent coming off his entry-level contract, has been the subject of offer sheet rumors for months, with the winger in line for a big raise and the Maple Leafs in a tight salary-cap situation.
olympic news…
Tokyo 2020 organizers said on Friday they had underestimated Japanese demand for tickets after 3.22 million briefs were sold during the first domestic sales phase last month.
women's world cup soccer…
U.S. Women's Soccer star Ali Krieger did not mince words when asked about her feelings on Donald Trump, Yahoo News reports. She joins teammate Megan Rapinoe in having expressed open disdain for the 45th president.
Alex Morgan has faced a lot of backlash since she celebrated her goal in the World Cup semifinal on Tuesday by pretending to sip on a cup of tea, and she thinks the criticism proves female athletes are held to a different standard than their male counterparts.
Alex Morgan claims her controversial sipping-tea celebration was more of a tribute to actress Sophie Turner than it was a shot at her World Cup opponent, and the "Game of Thrones" star clearly approves.
Michael Chow-USA TODAY Sports
Christen Press had never experienced her big moment, that time where she was the decisive player in a big match on her way to a championship. She didn't play in the last two games of the 2015 World Cup, she lost all three NWSL playoff games she's participated in, she lost the only Champions League final she's played in, and she missed the decisive penalty when the United States got knocked out of the 2016 Olympics.
Chinese women's soccer received a major financial boost on Friday after Ant Financial's Alipay said it would provide 1 billion yuan ($145.43 million) in funding for a 10-year project.
sports betting news…
William Hill (WMH.L) plans to cut about a third of its betting shops and jobs in Britain after the government slashed the maximum stake permitted on fixed-odds terminals, dubbed the "crack cocaine" of gambling by their critics.
want more nfl news here it is…
Al Bello/Getty Images
Julian Edelman had big plans for his career both on and off the field, but it was all put on hold when he tore his ACL in August 2017. Nearly two years later, with his injury and suspension behind him, the Patriots' wide receiver has come full circle, winning a Super Bowl MVP award and producing a documentary on Showtime and he still wants more. It's called 100%: Julian Edelman, but the new documentary chronicling the story of the New England Patriots receiver contains a substantial percentage of Boston University ingredients behind the camera.
According to Yahoo Sports' Terez Paylor, Patrick Mahomes has been hard at work this offseason including a regimen centered around conditioning.
Cowboys edge rusher Randy Gregory, who has been been banned indefinitely for another violation of the league's substance abuse policy, will petition the NFL for reinstatement.
Tedy Bruschi suffered a stroke on July 4th, per a family statement. Bruschi recognized the signs and is resting comfortably at a local hospital.