Sports That Matters
Brought to you by Site Ground
June 13th, 2019
Welcome Back!
1. What's New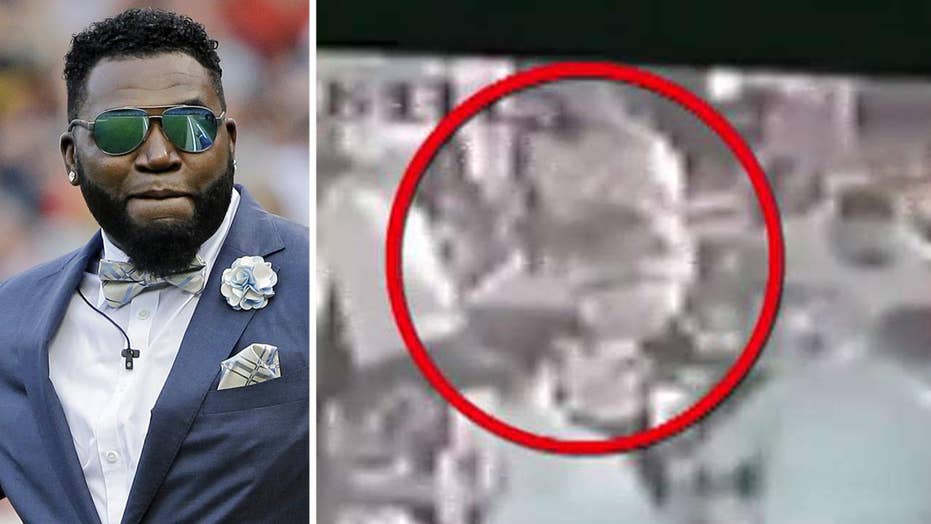 Photo: Fox News
Dominican prosecutors say witnesses and security camera footage show that the attempt to kill former Red Sox star David Ortiz was carried out by two men on a motorcycle and two other groups of people in cars, indicating a new level of sophistication in the attack.
Chicago Cubs relief pitcher Steve Cishek was just going through his pre-game work ahead of Wednesday's road game against the Colorado Rookies at Coors Field.
Now that we've digested last week's MLB draft, it's time for an updated look at how all 30 MLB farm systems stack up. Bleacher Report has the San Diego Padres as the top farm system in baseball. (READ)
Photo: (AP Photo/Alessandra Tarantino)
The U.S. women's national team faced criticism following its record-breaking 13-0 rout of Thailand on Tuesday night. The win set a World Cup record for goals and margin of victory. Alex Morgan alone had five goals, matching the most in one game in tournament history.
The Boston Celtics and Los Angeles Lakers are engaged in trade talks with the New Orleans Pelicans on All-NBA star Anthony Davis.The Lakers' No. 4 pick has been discussed as a trade chip to help the Pelicans acquire a high-level player in multi-team deals.
Beyond the emotions of the moment itself, the moment where the NBA watched one of its premier players fall to an Achilles injury in his Finals comeback attempt Kevin Durant's road to recovery will have real implications on the league this summer.
Vanderbilt University Darius Garland is the No.3 NBA draft prospect, Garland excels as a three-point shooter, knocking down nearly half (47.8 percent) of his 23 attempts last season.
Lindsay Gottlieb is leaving California after eight seasons to join John Beilein's staff in Cleveland and become the seventh female assistant in the NBA.
LeBron James and a pair of headphones changed the NBA's relationship with fashion forever. Beats by Dre went mainstream practically overnight.
As part of the shift in consumer habits, radio ratings were down more than 70 percent across all ESPN Deportes Radio stations over the past five years. 10 full-time and 25 part-time employees will be laid off, and ESPN will close ESPN Deportes Radio's offices in Coral Gables, Fla.
According to a new study from Deloitte, 53% of millennials have a video game subscription versus 51% for millennials with a pay TV subscription.
Photo: The Ringer
While several upstart digital media companies have been struggling, Bill Simmons has found a groove with The Ringer, his pop culture and sports outlet, which is celebrating its third anniversary this month.
The Tennessee Titans plan to celebrate one of their most successful eras during the 2019 season. The team announced Wednesday it will retire Steve McNair's No. 9 jersey and Eddie George's No. 27 jersey.
Sinclair Broadcast Group aims to eventually be the nation's biggest media company and expects a significant boost from legalized sports betting as it spreads across the United States. "Sports betting is going to be a major tailwind for the company," said Chris Ripley, Sinclair's president and CEO, during an annual meeting attended by about a dozen shareholders at the broadcaster's headquarters.
Forbes released its world's highest-paid athletes list for 2019 and Lionel Messi came out on top with total earnings of $127 million.
Gold and Black Illustrated reported that ticket sales for Purdue's 2019 season are on pace to be the highest in 10 years.
The idea for a Stanley Pup correspondent was the brainchild of Matt Ziance, manager of consumer engagement at NBC Sports. After seeing the way that Sunny, a labrador and guide dog in training, had captivated audiences as the official Today Show puppy, the idea of having a dog being a continued part of the network's coverage of the NHL playoffs was spawned.
Earlier this year, Maryland's biggest city had asked a court to grant ownership of the Pimlico Race Course and the Preakness race to Baltimore through condemnation. The lawsuit had dramatically ratcheted up a dispute over whether the Preakness would continue to be run at crumbling Pimlico or at a fresher Maryland track, the owner's favored Laurel Park.
Gabriele Grunewald, one of the country's top middle-distance runners, has died at her home in Minneapolis after inspiring many with her long and public fight against cancer. She was 32.
Photo: Dustin Johnson (left) and Brooks Koepka (Getty Images)
Dustin Johnson and Brooks Koepka are the two favorites for this weekends US Open at Pebble Beach. Where does Tiger Woods fit in to the mix of young golfers?!
It's at the point where we expect Brooks Koepka to win every major golf tournament he'll play in from here on out. Or, until he proves otherwise.
The latest on the former Stanford sailing coach's sentencing for his role in the college admissions bribery scheme. A former head sailing coach at Stanford will avoid prison after he admitted to accepting bribes in the college admissions cheating scheme.
The first three WNBA games this year are averaging 413,000 viewers across ABC and ESPN2, which is an increase of 64% compared to 2018's first four games on ESPN2.
The Isu-1 Grand Prix, which takes place in the city of Hanyu, pits teams of three against each other to see who can complete as many laps of the 200m (650ft) course as possible in two hours.