MICHAEL BARI SHOW "DAILY"
May 7th, 2019
What's New:.
On This Day In Sports:
1. XFL reaches agreements with Fox and Disney on TV deals.
 (AP Photo/File)
2. The Golden State Warriors front office will prepare for "possibly seismic change" this summer when Kevin Durant and Klay Thompson are free agents.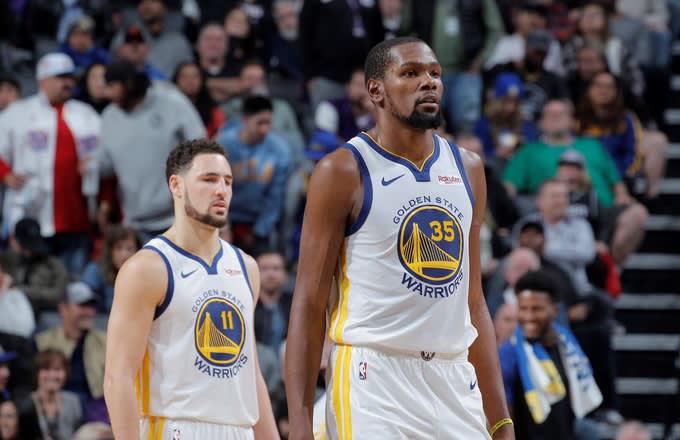 Image via Getty/Rocky Widner/NBAE
3. Miami is close to getting its MLS franchise.
David Beckham with a rendering of Lockhart Stadium (Credit: Getty Images and Pro Soccer USA)