MICHAEL BARI SHOW DAILY
April 22nd, 2019
Welcome back, make your Monday the best ever!
WHAT'S NEW:
ON THIS DAY IN SPORTS:
1915 NY Yankees don pinstripes & hat-in-the-ring logo for 1st time
1954 NBA adopts 24-second shot clock & 6 team-foul rule
1966 Atlanta Braves win their 1st game, beating NY Mets 8-4
1981 Dodgers rookie Fernando Valenzuela tosses his 3rd shutout in 4 starts
1990 NFL Draft: University of Illinois quarterback Jeff George first pick by Indianapolis Colts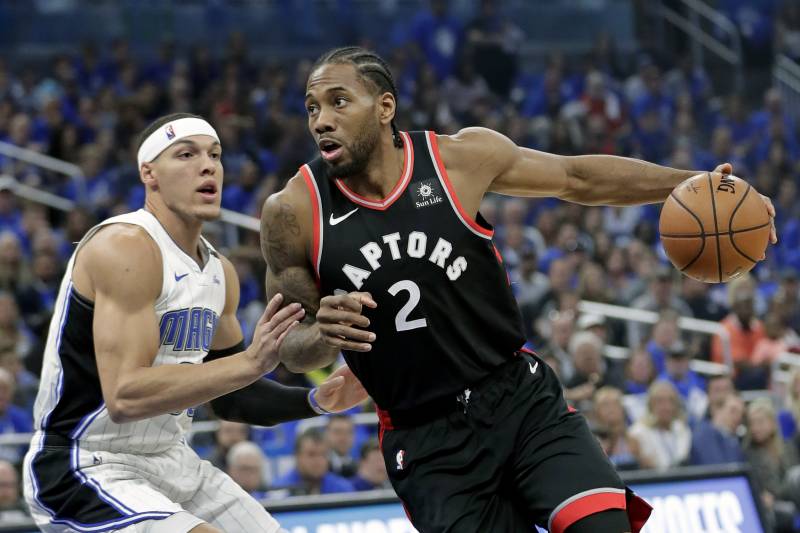 John Raoux/Associated Press
Kawhi Leonard missed the NBA playoffs last season, in multiple ways. He wasn't playing the games. He wasn't feeling the games, either. That's not a problem this season for the 2014 NBA Finals MVP. Healthy and happy, Leonard has the Toronto Raptors one win away from the second round. (Read) by Tim Reynolds, AP Basketball Writer
(AP Photo/Aaron Gash)
DON'T PITCH TO HIM! NL MVP Christian Yelich gets yet another chance to feast on St. Louis pitching when the Brewers visit Busch Stadium. The teams have already played seven times this season — Yelich has eight home runs and 19 RBIs in those matchups, going 12 for 24 with eight walks for an incredible 2.167 OPS. Cardinals right-hander Jack Flaherty is 1-2 with a 4.58 ERA in seven career starts against Milwaukee. (Read) by Associated Press, Wire Service Content
(Frank Gunn/The Canadian Press via AP) 
Facing elimination, Boston Bruins didn't panic when it fell behind halfway through the first period. The Bruins kept their focus, quickly tied it and took the lead, and then held off the Toronto Maple Leafs to force a Game 7 in their first-round playoff series. Brad Marchand had two goals and an assist as the Bruins beat the Maple Leafs 4-2 on Sunday. (Read) by Associated Press, Wire Service Conte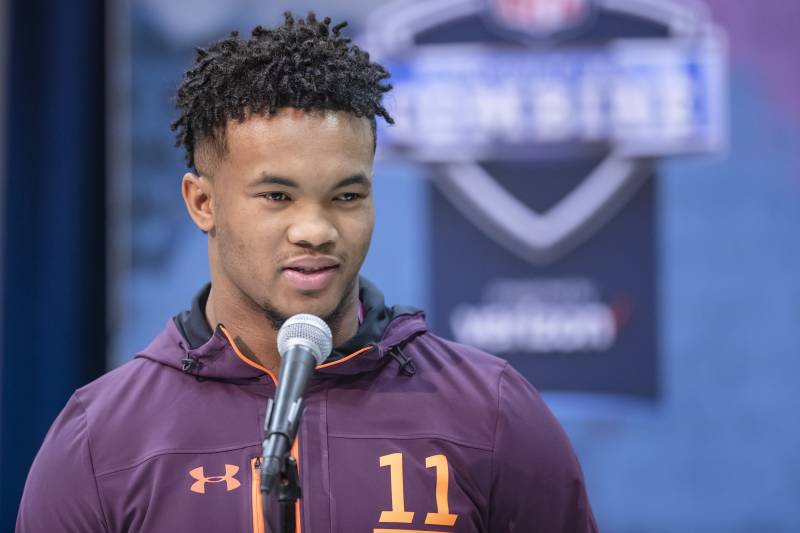 Michael Hickey/Getty Images
The Arizona Cardinals may be moving on from Oklahoma Sooners star Kyler Murray as an option for the No. 1 overall pick in the 2019 NFL draft. The Cardinals ownership wanted to float the idea of selecting Murray as a way to excite the fanbase and sell tickets. However, Arizona is now "pulling back" on its interest in the Heisman Trophy winner. (Read) by Joseph Zucker
The 2019 NFL draft features game-changing quarterbacks poised to take the league by storm.
Mel Kiper Jr. explains why Nick Bosa is the best player in the 2019 NFL draft, and why Quinnen Williams is the 2nd best defensive player in this year's draft. Kiper Jr. also breaks down Miles Sanders' draft stock and Daniel Jones' potential as an NFL quarterback. Dan Orlovsky then joins the conversation on Jones and compares him to Alex Smith.