The Michael Bari Show Daily
April 3rd, 2019
What's New:
The AAF is suspending operations three weeks before the end of its first regular season. AAF Chair Tom Dundon, who bought the league after the first week, decided the league could not survive without a formal affiliation with the NFL.
DJ Khaled just like in his current gig with Jay-Z and Beyoncé, Khaled was the opening act. The main attraction: two teams of six competitors trained to pulverize each other in a showdown for more than $1 million in prize money and a bulky, trident-shaped trophy. The Overwatch Grand Finals, a Super Bowl of sorts for the Esports universe.
Ted Keith joins Sports Business Journal after more than 10 years at Sports Illustrated, where he had various editorial roles, from starting as a reporter in 2006 to eventually becoming senior editor from 2104 to 2017. As senior editor, Keith was editor of SI's front-of-the-book section, working with writers, reporters, art and photo staffers to produce an 8-10 page section every week covering cross section of sports subjects and personalities.
On This Day In Sports:
1955 Baltimore Orioles pull their 1st triple play (3-6-2 vs KC Athletics)
1962 American jockey Eddie Arcaro retires after 31 years (24,092 races)
1971 125th Grand National: John Cook aboard 28/1 chance Specify wins a close finish between the leading 5 in the final furlong
NATIONAL BASKETBALL ASSOCIATION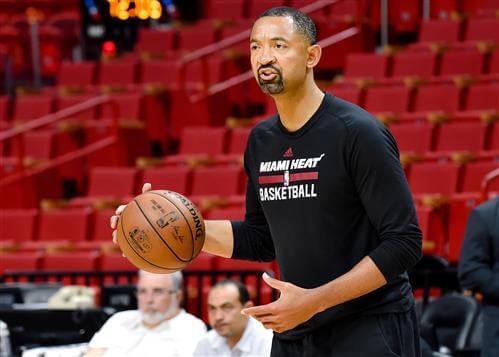 Luke Walton's tenure as Lakers head coach is expected to end once the 2018-19 season comes to a merciful end in Los Angeles. Juwan Howard, the former teammate of LeBron James and current Miami Heat assistant coach, is a 4/1 favorite to be at the head of the bench in Los Angeles next year.
While critics question what Los Angeles needs to not miss the playoffs for a seventh consecutive season, James let it be known that he relishes these times of uncertainty. "I like being uncomfortable in the off-season," James said. "I like being counted out. It motivates me."
In the midst of a disappointing season, the Washington Wizards officially fired president Ernie Grunfield on Tuesday.The dismissal comes less than a week after the team was mathematically eliminated from postseason contention. The team will need to find a new president of basketball operations, and re-work the organization from there.
NATIONAL FOOTBALL LEAGUE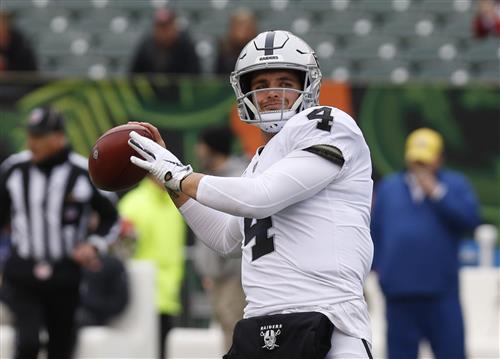 The Oakland Raiders who pick fourth in the upcoming draft are reportedly slated to meet with top quarterback prospects Kyler Murray and Dwayne Haskins. Jon Gruden flirting with the draft's top quarterbacks has everyone wondering about Derek Carr's future with the Raiders.
It was clear that Antonio Brown wanted to get out of Pittsburgh and as quickly as possible, he eventually made his way to the Oakland Raiders in a trade. JuJu Smith-Schuster praised Ben Roethlisberger on Instagram, which some felt was a slight to Brown. Smith-Schuster explained that there is "no bad blood" and that Brown is his "guy."
The New England Patriots, LA Chargers and NY Giants are the three main teams that have expressed interest in a potential trade for Cardinals QB Josh Rosen. Adam Schefter of ESPN reported multiple teams inquired about Rosen at the Combine, but Arizona did not give those teams any indication that they're willing to trade Rosen.
MAJOR LEAGUE BASEBALL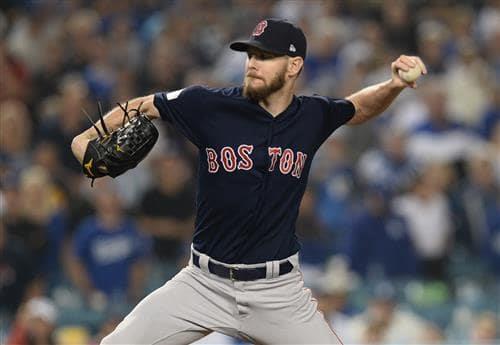 NATIONAL HOCKEY LEAGUE
The Carolina Hurricanes have a plan in place if they are unable to sign defenseman prospect Adam Fox to an entry-level contract. "We'll try to trade him," o

wner Tom Dundon told the Raleigh News and Observer on Monday. "I think we'll do OK. We'll see." 

You may not have looked at the Minnesota Wild as one league's top teams before this season, but keep in mind only three teams in the NHL recorded more points than Minnesota's 207 during the 2016-17 and 2017-18 seasons, while they topped the 100-point mark in three of the past four individual seasons.
Goaltending has been a concern for the San Jose Sharks this season. ESPN's John Buccigross reports that Quinnipiac University junior Andrew Shortridge will sign with the team. Shortridge, 23, and the Bobcats fell short of a

Frozen Four

appearance in the NCAA Tournament, but it was otherwise a flawless season for the talented keeper. Shortridge posted his third straight season with a 2.36 GAA or better, but his play was far beyond that mark.