MICHAEL BARI SHOW DAILY
March 23rd, 2019
Welcome back!
Have a Great Saturday and Sunday Watching March Madness!
What's New In Sports:
The American Athletic Conference will get $1B for its media rights from ESPN over 12 years, according to sources. The average of $83.3M per year is about four times what the AAC was making in its previous rights agreement with the net, which paid the league just over $20M annually. The new agreement begins in '20-21 and runs through the '31-32 academic year.
On This Day In Sports:
1938 Judge Kenesaw Mountain Landis frees 74 St L Cardinals minor leaguers
1946 8th NCAA Men's Basketball Championship: Oklahoma State beats North Carolina, 43-40
1948 10th NCAA Men's Basketball Championship: Kentucky beats Baylor, 58-42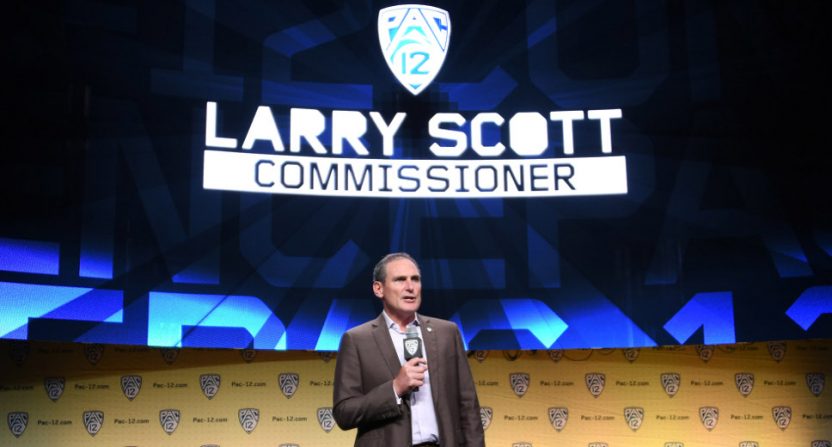 PAC-12 ASKING FOR MONEY FROM INVESTORS
ESPN STRUGGLES WITH MLB BASEBALL TONIGHT SHOW
 Karl Ravech has spent 27 years at ESPN, 25 of those have been spent as the primary studio host of Baseball Tonight. He is the public face of America's Pastime on ESPN's MLB coverage. The network plans to use a new SportsCenter segment and increased travel to keep its flagship baseball show fresh in its 30th season. Ravish, "We, as a network, have been criticized as an NFL network or an NBA network and, 'You're not a baseball network," he says. "That's the one thing that I've heard more than anything… 'You guys don't do it anymore.'" (

Read More

) By Mike Piellucci
ESPN's Baseball Tonight returns for 30th Season with More Roadshows & Daily Segments within SportsCenter. Baseball Tonight Increases its On-Site Presence at Boston Red Sox Home-Opener, London Game, Women's & Men's College World Series, Little League World Series, World Series & More. Daily Baseball Tonight Report Segments within SportsCenter to Air throughout the Season. ESPN is strengthening its commitment to Baseball Tonight as it returns for its 30th season of MLB coverage, with more shows, a deeper roster and added daily segments within SportsCenter. Baseball Tonight continues to bring fans closer to the game, televising episodes tied to marquee baseball events all season long, including Baseball Tonight: Sunday Night Countdown presented by Chevrolet – the weekly, hour-long Sunday Night Baseball pre-game show. (Read More) By


---

Photo: (Getty Images)
MLB TEAMS LOCKING UP PITCHERS
Chris Sale has passed his physical with the Boston Red Sox, his contract will be announced soon. Sale will earn $30MM in each of the first three seasons of the deal, after which time he has the right to opt out of the remaining two seasons. Those campaigns are valued at $27.5MM, meaning Sale will be deciding on two years and $55MM versus a trip onto the open market. It includes a vesting option at a floating value (minimum $20MM) based upon games started. There are also Cy Young-based escalators in years 2021-24 and in the option year. Sale receives full no-trade protection beginning in the middle of the 2020 season.
Astros

Justin Verlander

are close to an extension, the deal is two years and something around $66MM in guaranteed money. Verlander has now reached his 36th birthday, but you wouldn't know it from the way he pitched last year. Over 214 frames, he worked to a 2.52 ERA with 12.2 K/9 against just 1.6 BB/9. Verlander averaged over 95 mph with his dominating fastball and jumped to a 14.5% swinging-strike rate easily the highest mark of his storied career.
Ichiro Suzuki is a Hall of Famer. That's not really debatable: Parts of 19 seasons, 3,000-plus hits, Rookie of the Year, MVP, 10 All-Star appearances. But what's remarkable is that he would've been an easy Hall of Fame choice had he retired nearly a decade ago. (Read More) By Keith J. Kelly


---
NCAA SATURDAY SUNDAY ROUND TWO PICK
Winning Picks-Red, Losing Picks Black
First Round Picks (22 of 32 Winners) Duke, VCU, Miss St., Virginia Tech, Maryland, LSU, Louisville, Michigan State, Tennessee, Cincinnati, Purdue, Villanova, Kansas State, Oregon, Mississippi, Virginia, Gonzaga, Syracuse Murray State, Florida State, Buffalo, Texas Tech, Florida, Michigan, Kentucky, Wofford, Houston, Iowa State, Kansas, New Mexico State, Utah State, North Carolina
Saturday Sunday Winners: Duke, Virginia Tech, LSU, Michigan State, Virginia, UC Irvine, Villanova, Tennessee, Gonzaga, Florida State, Texas Tech, Michigan, North Carolina, Kansas, Houston, Kentucky
---