MB SHOW DAILY
March 3rd, 2019
Have a Great Sunday!
Harden's Scoring Streak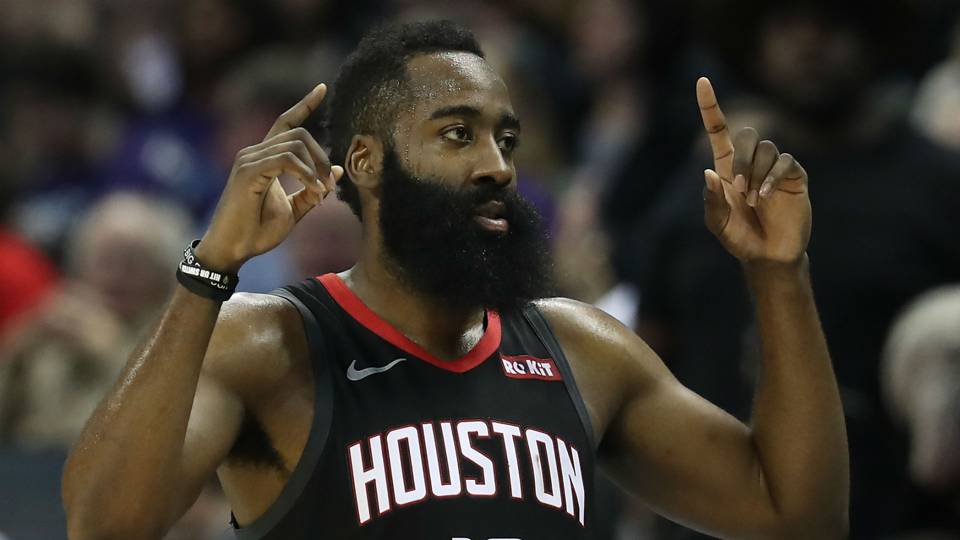 Photo: Sporting News
James Harden is on the verge of doing something amazing! The step back three shooting scoring machine will face the same pressures of a major league baseball player trying to catch Joe DiMaggio's consecutive hit streak or maybe a bowler in the ninth frame of rolling a perfect game.
Harden extended his streak of consecutive 30-point games to 22. Harden still trails Wilt Chamberlain, who has three longer streaks, including the record-setting 65-game run he put up in 1961-62 — the season he averaged an NBA record 50.4 points per game.


---

2. The Biggest Meat Market, The NFL Combine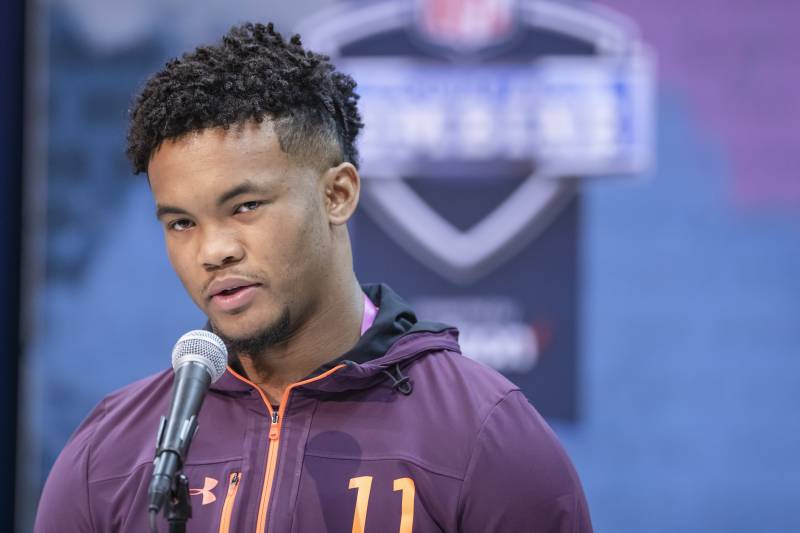 Photo: Oklahoma quarterback Kyler Murray (Michael Hickey/Getty Images)
The NFL Scouting Combine is an event that gives players a path to get selected in the upcoming draft. More than 300 prospects participate in the 2019 combine in their quest to achieve their NFL dreams.
Bucky Brooks NFL.com Analyst, one of the best analysts gives his look at the top five prospects at each position as the 2019 NFL Draft will be soon upon us.
Alabama Crimson Tide star lineman 6-foot-3, 303-pounder Quinnen Williams was to stand on a 4.87 unofficial 40-yard dash time on Sunday at the 2019 NFL Scouting Combine Williams' agent, Nicole Lynn, told Williams he shouldn't even run the 40 a second time. "He didn't listen," Lynn wrote in a tweet. "Decided to bet on himself …" Williams followed with a 4.83 official time on his second try. His 4.83 clocking is the fourth-fastest by a 300-plus pound defensive lineman at the combine since 2003.
Montez Sweat set a modern record for fastest 40-yard dash by a defensive lineman, clocking a 4.41.
The down side to any workout is the risk of injury. Clemson defensive tackle Dexter Lawrence suffered an injury on his first and only run of the 40-yard dash. Lawrence suffered a minor quad strain and he should be ready for Clemson's pro day later this month.


---

3. The Evolution of Giannis Antetokounmpo into a Global Star
Giannis Antetokounmpo (The Greek Freak) is taking over the NBA. The Milwaukee Bucks have improved their league-best record to 48-14 thus far. The gym rat has developed in to the future of the Global NBA basketball appeal.
Antetokounmpo's upcoming shoe deal is not only expected to place him among the top 10 NBA players in the league from an earnings standpoint, but shoe deals create the exposure that opens the door for bigger endorsements down the road. Being a foreign player from Greece gives him the European exposure that US players get only if your Kobe Bryant or LeBron James.


---

4. What Does Bryce Harper's deal mean?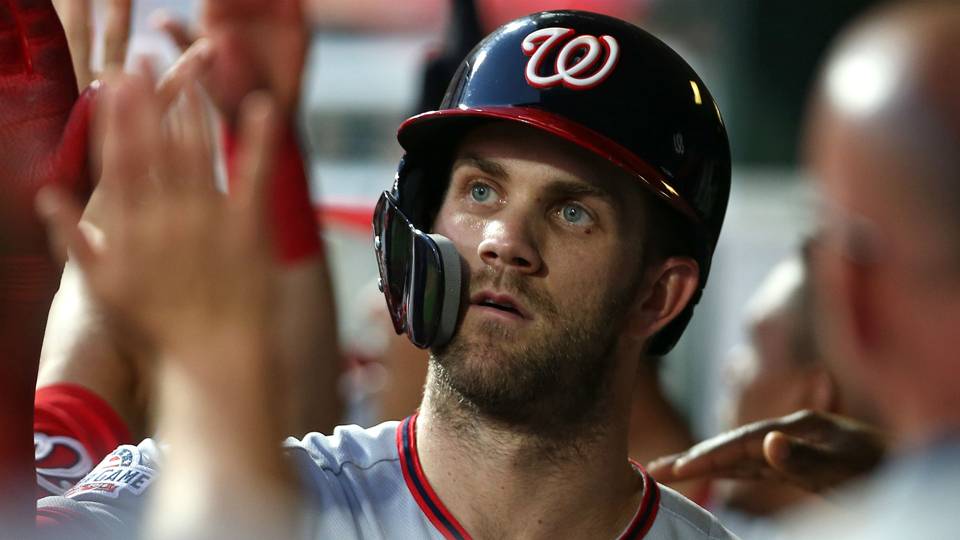 Photo: (Getty Images)
Bryce Harper signs a $330 million over 13 years with the Philadelphia Phillies. Just days before Manny Machado signed a 10-year, $300 million contract with the San Diego Padres.
Who's next, well probably the best player on the planet Mike Trout! The Los Angeles Angel outfielder will be a free agent for the first time in his career at the end of the season. The question is will the Angels extend the superstars contract or the free agent market have to with stand another Harper/Machado negotiation. The Los Angeles Angels have considered offering Mike Trout a 10-year, $350 million extension which would be the highest paid contract surpassing Harper's $330 million dollar deal.
Here are the five largest contracts in baseball history:
Bryce Harper, Phillies

: 13 years, $330 million
Giancarlo Stanton, Marlins: 13 years, $325 million
Manny Machado, Padres: 10 years, $300 million
Alex Rodriguez, Yankees: 10 years, $275 million
Nolan Arenado, Rockies: 8 years, $260 million


---

5. Tampa Bay Lightning Odds on Favorite to Win Stanley Cup
Photo: Tampa Bay Lightning's Brayden Point celebrates the team's 50th victory of the 2018-19
NHL season (Getty Images)
THE PROHIBITIVE FAVORITE
Tampa Bay Lightning  4/1
ROUNDING OUT THE TOP FIVE
Toronto Maple Leafs  9/1
Winnipeg Jets  9/1
Calgary Flames  10/1
San Jose Sharks  10/1