Photo: Andy Cross, The Denver Post
Nolan Arenado, the four-time all-star and six-time Gold Glove winner, is remaining with the Rockies. The 27-year-old third baseman has agreed to a lucrative contract extension with the club that could keep him in a Rockies uniform for as long as eight years and for more than $255 million, a source confirmed to The Denver Post.
Photo: The 23-year-old Miguel Andujar, left, and the 22-year-old Gleyber Torres, right, with Didi Gregorius at George M. Steinbrenner Field last week.CreditCreditEve Edelheit for The New York Times
 When the Yankees' young slugger Aaron Judge looks up and down the team's roster, he sees many players like him. There's the soon-to-be-24-year-old third baseman, Miguel Andujar, who was the runner-up for the American League Rookie of the Year Award last season — just ahead of a teammate, second baseman Gleyber Torres, 22. Continue Reading By James Wagner New York Times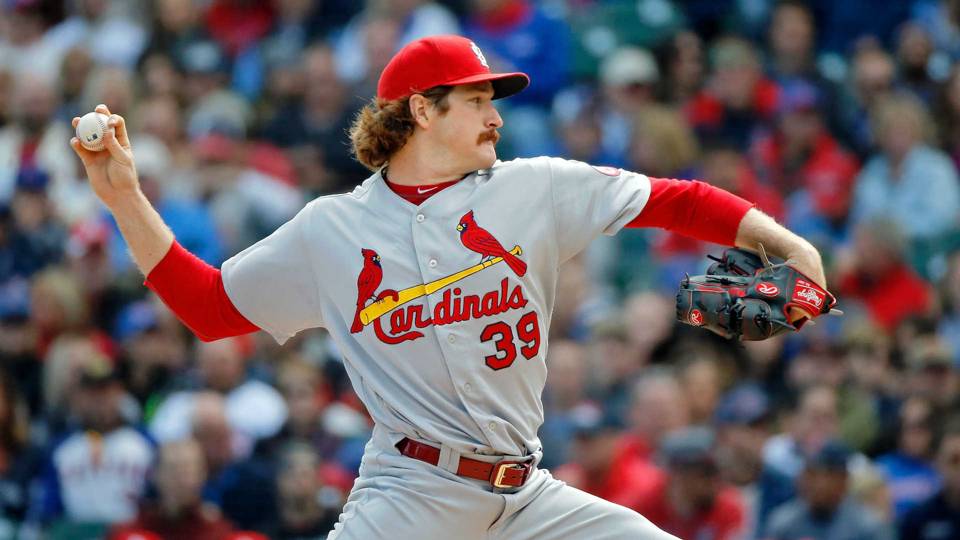 Photo: (Getty Images)
The Cardinals and starting pitcher Miles Mikolas have agreed to a four-year, $68 million extension, MLB Network reported.
The deal — after Mikolas went 18-4 in his first season with the Cardinals in 2018 — is expected to be announced at a news conference Tuesday afternoon. Continue Reading By Bob Hille, Omnisport
Photo: People make bets in the sports book at the South Point hotel and casino in Las Vegas. Nevada regulators have rejected a request from Major League Baseball to ban… (AP Photo/John Locher, File)
Nevada gambling regulators have rejected a request by Major League Baseball to ban betting on spring training games.
The Nevada Gaming Control Board said in a letter to MLB that casinos in Las Vegas and elsewhere have taken bets on exhibition baseball games for decades without problems.
The league asked for the ban on Wednesday last week, the day before the first scheduled spring training game between the Mariners and A's, which was rained out. Bryan Seeley, MLB's deputy general counsel, said in the request that wagers on spring training games carry "heightened security risks." The league says the games are "more vulnerable to manipulation" because teams are focused on getting players ready for the season, not on winning.
Nevada Gaming Control Board Chairwoman Sandra Morgan responded Thursday saying sportsbooks have the proper controls in place to minimize concerns about players potentially fixing bets.
MLB acknowledged the tardiness of its request and said it planned to make similar requests in other states where sports betting has become legal since the U.S. Supreme Court ruled to allow expansion last year. From  The Associated Press