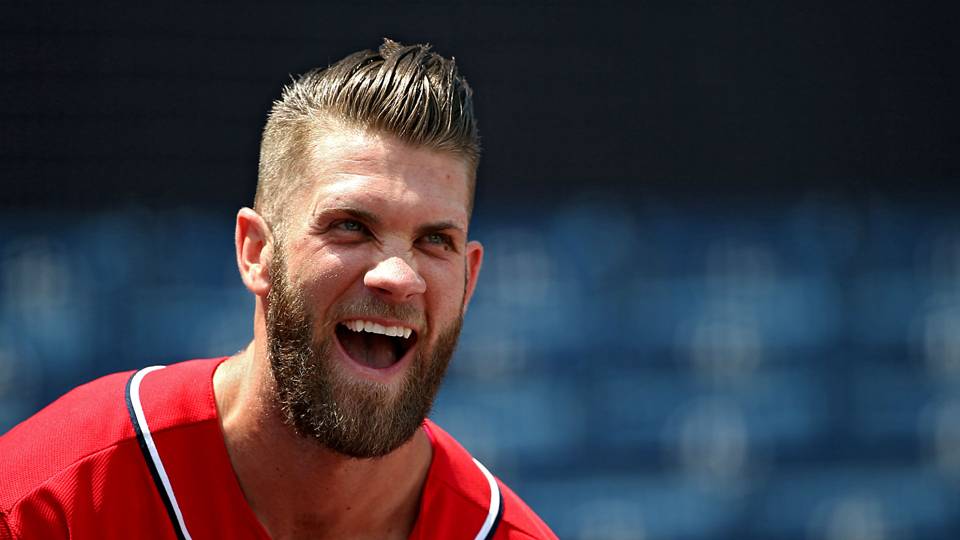 Photo: Sporting News
That's according to former MLB general manager Jim Bowden, who joined CBS Sports HQ on Tuesday to report on the fallout of Machado's reported $300 million deal with the San Diego Padres. Following up on previous indications that Bryce Harper, the former Washington Nationals star, might be nearing his own contract with the NL East rival Philadelphia Phillies, Bowden said that Machado's move to San Diego was all but precipitated by the Phils' interest in Harper. Continue Reading By Cody Benjamin
Hello, Bryce Harper. The stage is now yours, completely. We are all focused on you. It was enlightening, watching the thought process of most baseball writers and fans play out live on Twitter from the moment ESPN's Jeff Passan broke the news of Manny Machado's deal with the Padres and MLB's Mark Feinsand quickly followed up with the money numbers. Continue Reading By Ryan Fagan
If Bryce Harper hasn't signed by the time you sit down for dinner tonight, in the words of Ace Ventura:
Just wait longer.
The first major free agency domino fell Tuesday morning with the San Diego Padres reportedly giving Manny Machado a 10-year, $300 million contract, setting the table for Harper to sign shortly thereafter.
Or so we thought.
Harper eventually will sign somewhere, but it won't be with Machado in San Diego, according to USA Today's Bob Nightengale. Continue Reading By Brian Witt
Photo: ESPN
It took 113 days of free agency to play out, but Manny Machado is headed to San Diego on the largest deal ever handed out to a free agent. What does the deal mean for baseball's new $300 million man, the team that signed him and other interested parties (read: Harper, Bryce)? We asked ESPN baseball writers Eddie Matz, David Schoenfield, Bradford Doolittle and Sam Miller to break it down. Continue Reading By ESPN
Manny Machado has agreed to the biggest free-agent contract in American sports history — a 10-year, $300 million deal with the San Diego Padres, league sources told ESPN's Jeff Passan on Tuesday.
Machado, a four-time All-Star and two-time Gold Glove Award winner at third base, made $16 million between the Los Angeles Dodgers and Baltimore Orioles last season. Continue Reading By ESPN News Services
Manny Machado just hit the free agent lottery.
The All-Star infielder landed the biggest free-agent contract in the history of Major League Baseball after he agreed to a 10-year, $300 million deal with the San Diego Padres on Tuesday.
Giancarlo Stanton still holds the record for largest contract when he signed a $325 million extension in 2014 with the Miami Marlins.
With Bryce Harper still looming as a free agent, both marks could fall when he makes a decision on what team to sign with.
Machado's deal also obliterated the franchise record once held by Eric Hosmer, who signed an eight-year, $144 million contract last offseason.
So, how does Machado's record deal stack up with the rest of baseball highest-paid players? Here are the top contracts by total value and average annual value, per USA TODAY salary database and Cot's Baseball Contracts. Continue Reading By Scott Boeck
Photo: Associated Press
Major League Baseball will continue its bid to crack down on high-tech sign stealing.
A new set of rules will ban nonbroadcast outfield cameras between the foul poles, Sports Illustrated reported and The Post's Ken Davidoff confirmed.
They also will restrict the ability of teams to monitor a broadcast, allowing only replay officials to watch in real time. The game will be played on an eight-second delay on clubhouse and bullpen monitors.
Teams in violation could lose draft picks and international spending money, the report said. Continue Reading By Noah Bressner
Photo: Getty Image
Trevor Bauer might be the MLB's best pitcher … but he's the WORST first date ever — 'cause he's got a set of rules for potential romantic partners, including, "No feelings" allowed!
The Cleveland Indians superstar just revealed when he goes on dates with girls … he's blunt and to the point — telling them straight-up he'll NEVER be their boyfriend.
"I have three rules," Bauer tells Sports Illustrated.
No. 1? "No feelings."
No. 2? "No social media posts about me while we're together."
No. 3? "I sleep with other people. I'm going to continue to sleep with other people. If you're not O.K. with that, we won't sleep together, and that's perfectly fine."
Think Bauer — who's known as baseball's mad scientist for the painstaking way he approaches pitching — is being selfish???
Think again … the ace actually says he's HELPING his romantic partners — 'cause, "I imagine if I was married at this point, I would be a very bad husband."
Bauer says he's too devoted to pitching to deal with a girlfriend right now.
Bottom line … if TB pops up on your Bumble this week — SWIPE LEFT!!!!!!!!! From TMZ Sports
The game is changing, perhaps more quickly than ever. Forget comparing the sport to what it looked like in the 1960s or the '80s; the game has changed massively in just the last half-decade. Remember, just five years ago, we were all talking about the lack of power ,and no one was talking about launch angle or spin rate. Things are slightly different now.
That being the case, it's useful to look ahead and project the trends you'll see taking place on the field in 2019, so that you, the knowledable fan, will be one step ahead of the game.
One trend we won't be calling out: strikeouts. The number of whiffs have increased every year since 2008, and they'll probably go up again in '19. Pitchers are just entirely too good.
That aside, here are seven trends to keep an eye out for in the coming season:
You'll see more "openers"
On May 19, the Rays introduced "the opener" to modern baseball, and it proved to be a successful enough experiment for them — though certainly having American League Cy Young Award winner Blake Snell around was a big part of their success as well. This is how Ryne Stanek made 29 "starts" while throwing only 66 1/3 innings, and how Ryan Yarbrough made only six starts, yet piled up 147 1/3 innings.
It's a little difficult to know how exactly many times the opener was used, because there are small-but-important differences between "the opener," "a bullpen game," and "a starter who gets knocked out early." But it's clear the idea spread fast, as the Athletics, Dodgers, Twins, Brewers and Rangers (at least) tried the idea out. Our best estimate is that it was truly used approximately 60 times, overwhelmingly from the Rays, along with eight September Liam Hendriks "starts" for Oakland. From Mike Petriello
The Brewers and free-agent third baseman Mike Moustakas have officially agreed to a one-year agreement. The Boras Corporation client will reportedly earn $10MM on the deal, which includes a $7MM salary in 2019 and $3MM buyout on a $11MM mutual option for 2020. Continue Reading By Connor Byrne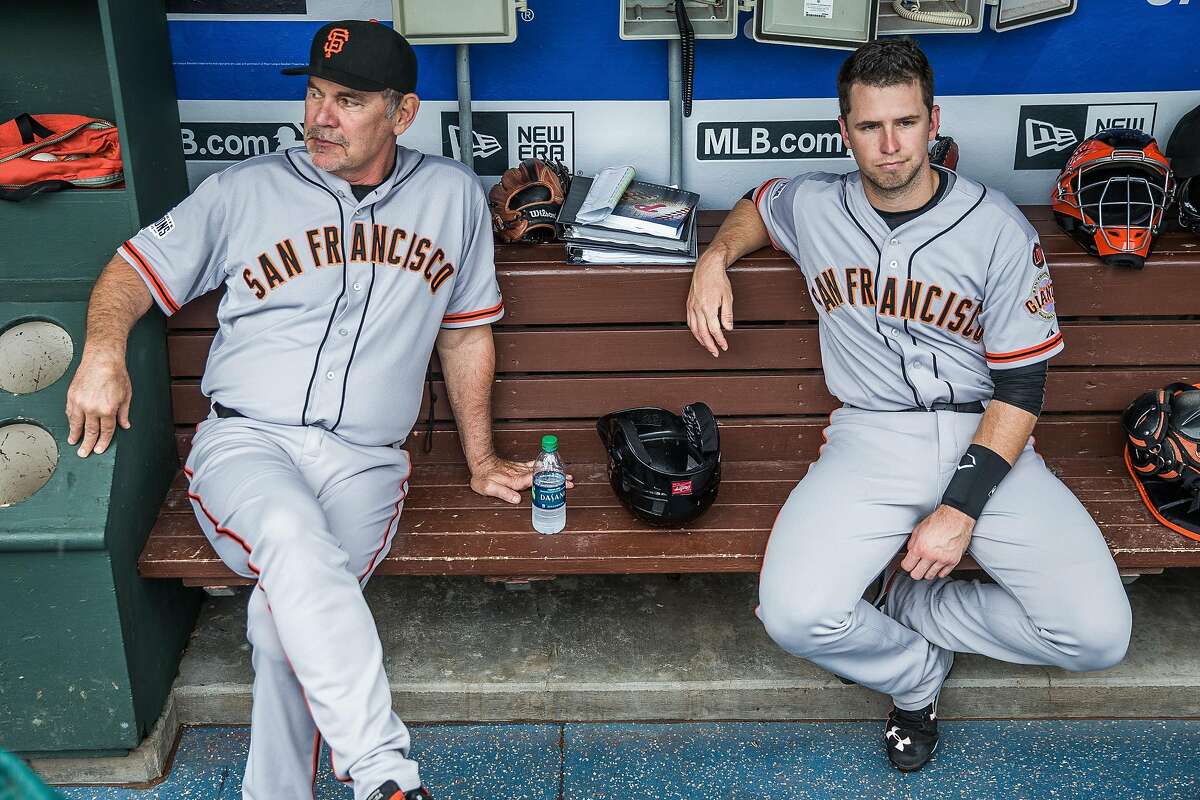 Photo: Rob Tringali / MLB Photos via Getty Images
Giants manager Bruce Bochy announced today that he will retire at the end of the 2019 season (Twitter link). Baseball's longest-tenured skipper, Bochy is entering his 13th season as the Giants' manager. In that time, he's overseen three World Series championships (2010, 2012 and 2014) and helped guide the Giants to a 979-965 record. Continue Reading By Steve Adams
The job seekers are paying their respects to Bruce Bochy. Sixteen hours after Bochy's retirement announcement, president of baseball operations Farhan Zaidi had not received a single text or call from someone seeking the job next year.
In this game, that's an upset.
"It will not surprise me when those start coming in," Zaidi said Tuesday. "I do think there's going to be a good amount of outreach. At the right time, we'll start thinking about that more actively and then put together a list." From Henry Schulman