Bryce Harper is likely getting closer to a free agency decision now that fellow superstar Manny Machado has signed a deal with the San Diego Padres, and it sounds like he wants much more than the $300 million Machado took.
Jon Heyman of Fancred reports that Harper has turned down "multiple offers" over the past several weeks that exceeded $300 million. While the Philadelphia Phillies have consistently been mentioned as the favorites for him, as many as five teams remain in the hunt. Continue Reading By  Steve DelVecchio
Photo: SI.com
White Sox GM Rick Hahn had just finished sweating when he got the call that made his heart race. On the line was Dan Lozano, who represents free-agent shortstop Manny Machado, the player Chicago most coveted this offseason. Hahn was drenched, having just returned to the locker room from his morning run of the ballpark stairs. It had been a rough workout.
"In retrospect," he said, now that the Padres have reportedly given Machado the richest free-agent contract in sports history and the White Sox have been left pondering counterfactuals, the run "was the highlight of my day." Continue Reading By STEPHANIE APSTEIN
Photo: NBC Sports
The 2020 Giants will look a lot different than we're used to. Sure, you can expect Buster Posey and some other familiar names to still be on the field, but the biggest change will be who's leading the team.
Bruce Bochy is hanging up his roster card after the 2019 season. He is retiring after 13 years managing the Giants, plus 12 more with the Padres before his tenure in San Francisco.
So, who is next in line to manage the Giants? Sportsbook BetDSI has released the first round of odds, and their list is quite interesting — in both a realistic sense and outrageously comical. Continue Reading By Dalton Johnson
Photo: Troy Tulowitzki takes batting practice on Tuesday. (Charles Wenzelberg)
Troy Tulowitzki looked good enough during a December workout that the Yankees signed him and gave him a no-trade clause. And the 34-year-old has impressed the team in spring training's early going, as he attempts to resuscitate his career following two injury-plagued seasons in Toronto. But just like everyone else, Tulowitzki knows there's only one way to show he's still a quality player. Continue Reading By Dan Martin
Photo: NBC Sports
After last week's signing of 29-year-old Robbie Grossman, the A's find themselves with eight outfielders battling for three spots.
Stephen Piscotty and Ramón Laureano should have right and center field locked down, which leaves six players — Grossman, Nick Martini, Mark Canha, Chad Pinder, Franklin Barreto, and Dustin Fowler — vying for playing time in left.
While a team can never have too much depth, the A's still have other areas of need — namely starting pitching. So it's worth asking, could a trade be in the works?
Barreto and Fowler probably carry the most value in a potential trade due to their youth and upside. Barreto, 22, has long been considered one of Oakland's top prospects, and despite limited playing time at the Major League level, he has shown flashes of his tremendous natural ability at the plate. Continue Reading By Ben Ross
Photo: Getty Images
We've had a couple of notable incidents of sign stealing in Major League Baseball over the past couple of years. Most famously, the Red Sox were found to be using Apple Watches of all things to relay signs spied via video feed. Sports Illustrated reported yesterday that there have been other less-publicized and unpublicized incidents as well, mostly with in-house TV cameras — as opposed to network TV cameras — stationed in the outfield and trained on catchers, for the specific purpose of stealing signs. Continue Reading By Craig Calcaterra
Photo: Aaron Judge (Charles Wenzelberg)
 Last week the Yankees signed staff ace Luis Severino to a four-year deal worth a guaranteed $40 million that kept him away from arbitration during the life of the deal.
Monday, stud reliever Dellin Betances said his agent, Jim Murray, and general manager Brian Cashman discussed a multi-year deal that would have kept Betances from becoming a free agent at the end of this coming season. That dialogue figures to keep going.
So, did the Yankees reach out to Aaron Judge during the offseason to see if he was interested in a multi-year deal? He is eligible for arbitration after this season. Continue Reading By George A. King III
Photo: Josh Donaldson played in just 52 games last season. (Curtis Compton, AP)
Josh Donaldson wasn't so much a ballplayer in his first five major league seasons as he was a raging bull, moving fast and breaking things and garnering four consecutive top 10 finishes in American League MVP voting.
He finally broke, and spent his final season before free agency shelved for all but 52 games, betrayed by a calf injury that represented the worst possible outcome as he entered free agency.
At 33, the man who spearheaded four stirring and unlikely playoff runs in Oakland and Toronto does not possess the significant chip on his shoulder that fired his come-up that culminated in the 2015 MVP award. Continue Reading By Gabe Lacques
Photo: SNY TV
San Diego might have been a surprise landing spot for Manny Machado, but the Yankees' decision to pass on the 26-year-old should not have been a shock. Yet, there are fans who will have a hard time letting go of the Yankees' choice.
The Yankees apparently believe they have their third baseman of the future in soon to be 24-year-old Miguel Andujar, who is coming off a second-place finish in the 2018 American League Rookie of the Year balloting. While the point will be made that Andujar will never be the fielder that Machado is at third base, the Yankees youngster doesn't have to be for fans to forget about the newest Padre. Continue Reading By Chris Carelli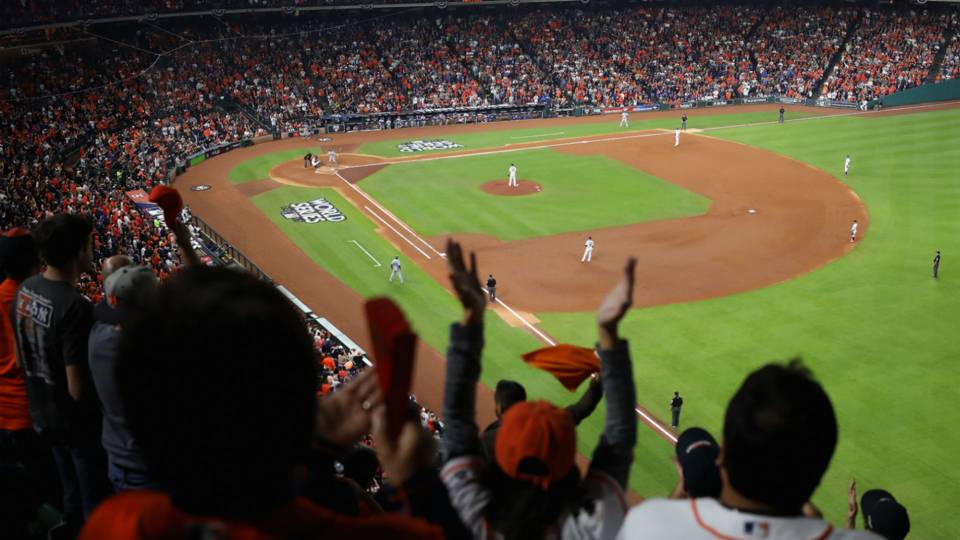 As MLB teams are enjoying their spring training camps in Florida and Arizona, USA TODAY Sports takes a look at some of the most important factoids for all 30 clubs.
While plenty of negative story lines dominated the winter, particularly the historically sluggish free agent market, many teams did make serious moves to upgrade and some of the league's brightest young talent appears primed to take the leap into superstar territory for 2019.
Can the Red Sox repeat? What will Shohei Ohtani do for an encore?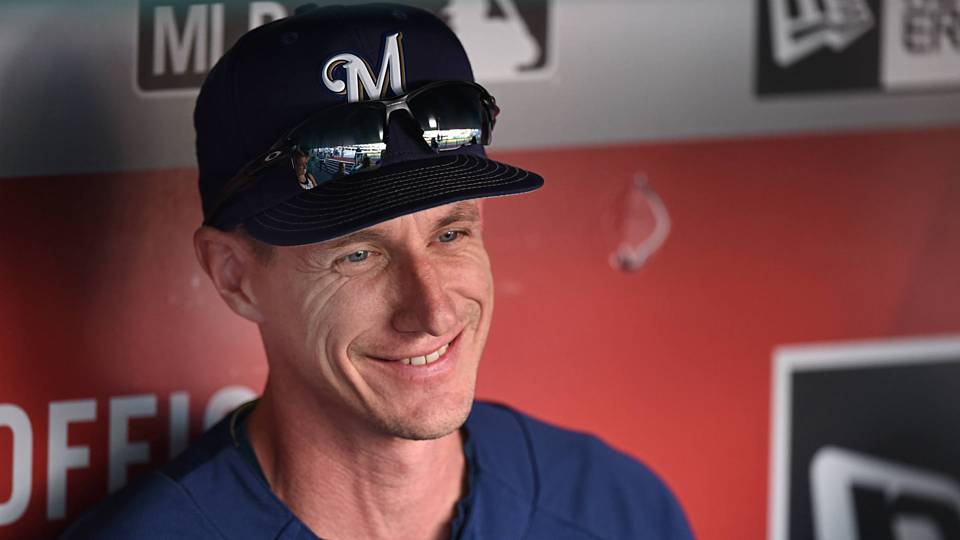 Photo: Sporting News
When Brewers owner Mark Attanasio was interviewing candidates in 2015 to take over as Milwaukee's general manager, he was careful to gauge how they felt about keeping Craig Counsell as the team's manager. He interviewed more than a half dozen people, and for each one, he paid close attention to how they reacted to Counsell's name.
"That was a pre-condition to the job," Attanasio said. "I told all of them that Craig was going to be the manager. So that would have disqualified a candidate if they had a problem with that." Continue Reading By Jared Wyllys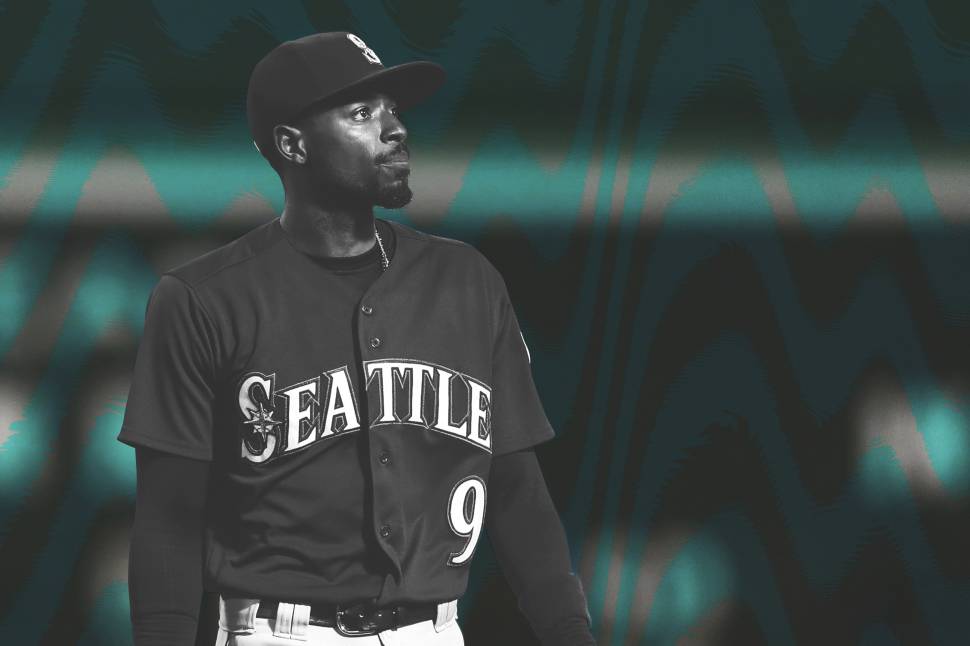 Photo: Bleacher Report
Two days before his mother's boyfriend would shoot and kill her, Dee Gordon heard her cries from the kitchen as her boyfriend tried to choke her. Less than a month past his seventh birthday, Dee rushed from his bedroom armed with an eight-pound dumbbell.
He crashed the weight into her boyfriend's head. In an instant, blood began seeping from his bald skull. As it did, the man swung his arms, and little Dee was sent flying.
"He pushed my skinny ass across the room," Gordon says, memory vivid, eyes wide open, staring straight ahead. Continue Reading By SCOTT MILLER
Photo: youtube
Jose Iglesias, SS: It's a bit stunning that Iglesias has yet to draw publicly reported interest. He's still just 29 and is one of the game's premium defensive players. He's also coming off of a good-enough season at the plate (.269/.310/.389; 90 wRC+) for a player with his immense talents with the glove. Over the past four seasons, Iglesias has reliably produced about 2 WAR annually while serving as a semi-regular player (480 plate appearances per season).
Ervin Santana, SP: While we have heard some discussion of the veteran righty, we've yet to see him connected via firm reporting to a single club. Sure, his 2018 season was a total disaster, as he struggled mightily after a nagging injury robbed him of much of the season. In the two prior campaigns, though, Santana spun 392 2/3 innings of 3.32 ERA ball. While his peripherals never suggested those sparkling results fully reflected his contributions, they still painted him as a quality rotation piece.
Denard Span, OF: The glovework just isn't there anymore, but Span can still hit and run the bases. He turned in a .261/.341/.419 slash last year, good for a 112 wRC+, while grading as an above-average baserunner. It's hard to imagine he wouldn't at least make for an upgrade as a fourth outfielder for quite a few teams.
Logan Morrison, 1B: After settling for a one-year deal following his breakout 2017, Morrison's injury-riddled 2018 effort represents Exhibit A as to why free agents generally seek to maximize contract length when they hit the open market. Now, Morrison is looking for a bounceback opportunity … and he seems like an interesting buy-low candidate. After all, his .196 BABIP is sure to rise, and he still managed a .182 isolated power mark and 15 home runs in his 359 plate appearances last year.
Carlos Gomez, OF: The 33-year-old looked like a possible bargain last year, but turned in a dud of a season for the Rays. But he was a quality performer just one season prior, slashing .255/.340/.462 and contributing 17 long balls and 13 steals over 426 plate appearances with the Rangers.
James Shields, SP: No, he's not a very exciting pitcher anymore. But the 37-year-old is as durable as they come and would make for a respected member of any staff. He gutted out 204 2/3 innings of 4.53 ERA pitching last year, but might be somewhat more effective if utilized in a more limited capacity.
Hanley Ramirez, 1B: We all know the story here. HanRam was unceremoniously dumped by the Red Sox early last season and was never picked up thereafter. The 35-year-old wasn't great in the season prior, either, and hasn't always had the smoothest relationships with his teams. Still, he was a highly productive hitter in 2016 and for years before that. Ramirez also just turned in a productive showing in the Dominican Winter League.
Jose Bautista, OF/3B: While the power probably won't fully return, Bautista still managed to walk at a 16.8% clip and turn in a .348 on-base percentage last year. He also popped 13 long balls in 399 plate appearances. Bautista is a limited player at this stage of his career, to be sure, but still does some worthwhile things on the ballfield.
Matt Holliday, OF/1B: It's even harder to know what to make of Holliday, who sat out most of 2018 but returned with a bit of a vengeance late in the year with the Rockies. In 65 total plate appearances, Holliday slashed .254/.415/.434 with a pair of dingers. It's hard to know what he'd look like over a full season, but there surely aren't many guys sitting around out there that could reach base at that kind of clip after joining a team in the middle of the season at 38 years of age.
Tyler Clippard, RP: There are plenty of candidates for this last spot, but the 34-year-old Clippard takes it based upon his overall body of work in the majors. He has now topped sixty innings in ten-straight seasons, a remarkable run for any reliever, and was still capable of posting a 3.67 ERA with 11.1 K/9 against 3.0 BB/9 last year. Clippard has lost some zip on his heater but still generated swings and misses at a 14.3% rate. He also continues to draw loads of infield flies (16.3% last year). While he's now much more susceptible to dingers than he was in his prime, Clippard has remained a durable and useful reliever. SIERA, at least, is a believer, crediting him with a 3.42 ERA equivalent mark in 2018. From: Jeff Todd