NATIONAL BASKETBALL ASSOCIATION
Photo: Getty Image
As usual, the NBA trade deadline provided all kinds of entertainment for both casual and die-hard fans of the league. There was plenty of actual player movement in addition to the (still ongoing) Anthony Davis saga and teams like the Philadelphia 76ers, Toronto Raptors and Milwaukee Bucks strengthened their rosters with an eye toward legitimate title contention. In fact, much has been made of the wildly intriguing race for the top spot in the Eastern Conference, with four teams jockeying for position and the prospect of an all-out brawl for a Finals spot in May. Continue Reading By BRAD ROWLAND
In Stephen Curry's homecoming, Kevin Durant stole the show. Durant scored a team-high 31 points for Team LeBron, helping to lead his team of All-Stars back from a 20-point deficit in a 178-164 win over Team Giannis and winning All-Star MVP for the second time in his career. Continue Reading By Dave McMenamin
NBA TV held a discussion with some of the top rookies of this season, but Atlanta Hawks rookie point guard Trae Young wasn't invited. Continue Reading By  Ashish Mathur
The Los Angeles Lakers may or may not reach the postseason this 2018-19 season. Despite signing superstar forward LeBron James over the summer, the slumping Western Conference franchise has been forced to play most of this season without "King James" due to a groin injury. Continue Reading By Joseph Nocco
Photo: Getty Image
NBA All-Star Weekend is pretty much the mecca for sneakerheads as so many of the league's superstars break out extra special kicks, many that we've never seen before, and in several cases will never see again. Continue Reading By Douglas Charles
MAJOR LEAGUE BASEBALL
The hot stove is heating up with rumors of teams making offers to the biggest free agents on the market.
Bryce Harper and Manny Machado are still unsigned, and with spring training underway and the regular season beginning in about four weeks, teams are still struggling to set their rosters as there are still quality free agents still waiting to ink deals.
Here are all the latest rumors and news around baseball: Continue Reading By SCOOBY AXSON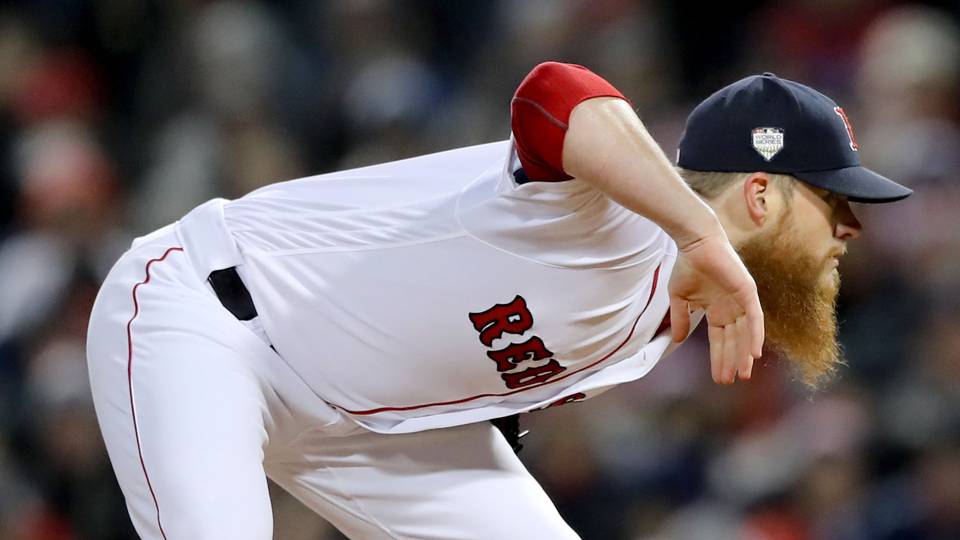 Photo: sporting news
For Red Sox fans hoping the team will have a change of heart and bring back ace closer Craig Kimbrel, team chairman Tom Werner put some long odds on that Monday.
"I think it's extremely unlikely," Werner said (via MLB.com). Continue Reading By Arthur Weinstein
Stars might put fans in the seats, but baseball is a sport that rewards the most complete clubs. That's what makes Spring Training more than a series of exhibitions; big league jobs are on the line, and they could end up having a major impact on the season-end standings.
The next five weeks will see lots of shuffling on Major League rosters. Here are the most intriguing positional battles on each of the 30 MLB clubs. Continue Reading By MLB.com
Photo: (Toni L. Sandys/The Washington Post)
 Even on a day when Commissioner Rob Manfred broke a bit of news — spring training games will soon begin in Florida and Arizona with a 20-second pitch clock, as a possible precursor to implementing the pace-saving devices in the regular season — he could not escape the predominant story line of Major League Baseball's offseason: the continued unemployment of some of the sport's highest-profile free agents with the first exhibition games just days away. Continue Reading By Dave Sheinin
NATIONAL HOCKEY LEAGUE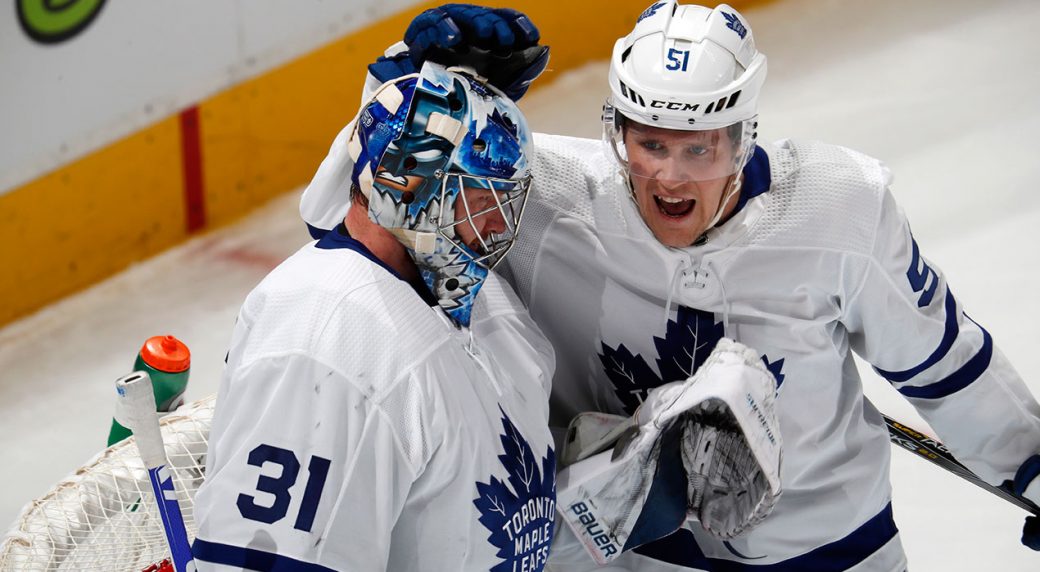 Photo: (David Zalubowski/AP)
There was only one thing Jake Gardiner wanted to do with the only night his Toronto Maple Leafs would spend in this city all season long. Drop in on old friend Tyler Bozak.
"Check out his house and say hi to his kids," said Gardiner, of how he intended to cap a busy Monday that included practice in Glendale, Ariz., and a two-plus-hour team flight to St. Louis. Continue Reading By Chris Johnston
Photo: EA Sports
After a 44-year wait for their first Stanley Cup, the Washington Capitals finally hoisted the coveted trophy and celebrated throughout the summer with parties and keg-stands. This season, the Caps have returned with very much the same team, managing to re-sign pivotal defenseman John Carlsson and ready to embark on the franchise's first ever defense of the Cup. The team is strong in all areas, boasting many of the best players in the game. Continue Reading By Ben Chopping
Photo: Rick Stewart/Getty Images
Ryan Miller is one of the best goaltenders in Buffalo Sabres history; there's no doubt about that. But on Sunday, Miller also solidified his place in NHL history, become the winningest US-born goaltender in the league's history as the Anaheim Ducks powered to a 5-2 win over the Washington Capitals. Continue Reading By Melissa Burgess
Every week, we'll mine the waiver wire for lesser-owned assets to help your fantasy hockey squad, whether you favor dynasty or the redraft format, and we'll also toss in some tips for daily fantasy sports players out there. Finally, we will look at some former go-to fantasy assets who might be overvalued — either in the short or long term — for one reason or another. Continue Reading By Victoria Matiash