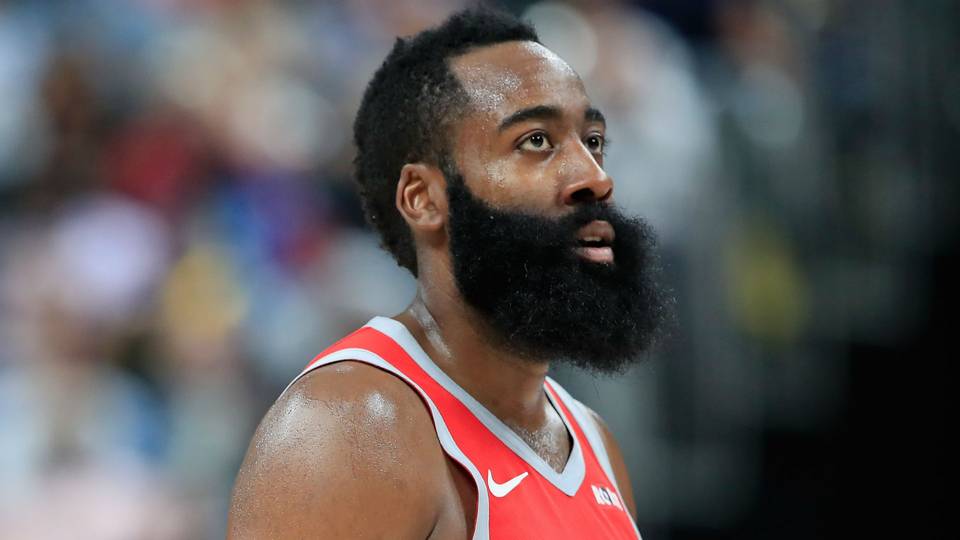 Photo: Sporting News
James Harden is chasing the NBA record book, but he's only doing it to help his team chase a championship.
The Rockets star is in the midst of a 31-game stretch in which he's scored at least 30 points in each contest, providing extra offense as Chris Paul and Clint Capela have dealt with injuries. Continue Reading By Kirstie Chiappelli
Photo: Clutch Points
The Golden State Warriors are bracing for the departure of Kevin Durant in the summer, a move that could range from possible to inevitable, depending on one's sense of pessimism. If he does, it won't be long before the Warriors reload, though, as they could well target Giannis Antetokounmpo in the summer 2021, according to Marcus Thompson II of The Athletic. Continue Reading By Bruno Manrique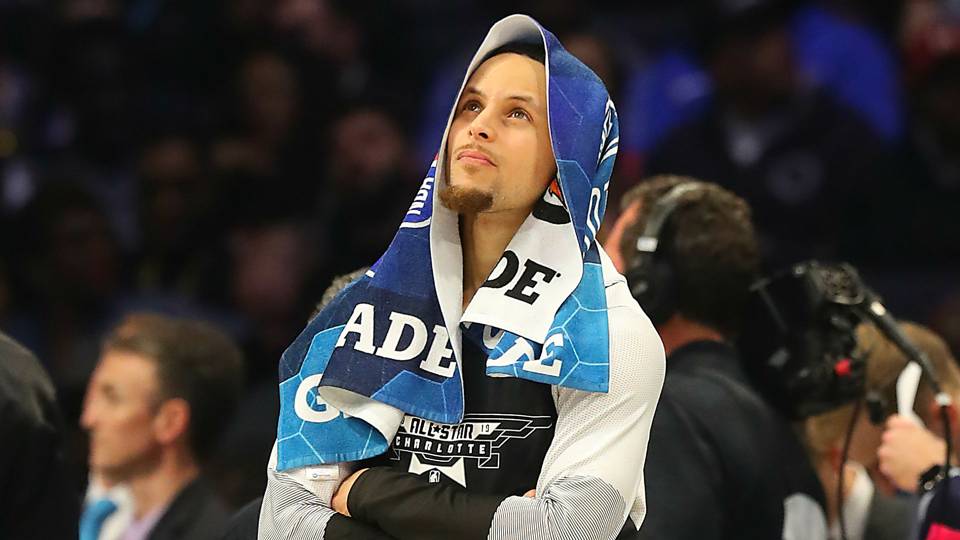 Photo: Sporting News
Jimmy Fallon issued a hilarious challenge to Stephen Curry during the 2019 NBA All-Star weekend.
The TV host asked the NBA star to secretly drop three weird phrases ("Energizer Bunny," "Flipping Pancakes" and "Wham, Bam, Can of Ham") into his interviews over the three-day event. Continue Reading By Sara Jane Harris
Photo: (Streeter Lecka / Getty Images)
It would take a professional lip-reader to truly find out, but Kevin Durant and Kyrie Irving were definitely cooking up some kind of scheme at the All-Star game Sunday night. Whether they were actually talking about the Knicks is up for fans to believe…or pray for. Continue Reading By SCOTT CHIUSANO
Photo: Khris Middleton goes up for a dunk during the NBA All-Star Game on Sunday. Getty Images
As the Knicks attempt to best use their $74 million in cap space, they could do worse than unsung Bucks swingman and free-agent-to-be Khris Middleton, who is coming off a breakout All-Star Game on Sunday in Charlotte.
While the 27-year-old is not regarded in most circles as a max-contract player, he is coming close. In becoming the first G-League graduate to play in the All-Star Game, Middleton racked up 20 points, hitting four straight 3-pointers in the first half. He was 6-of-10 for the night for Team Giannis as he continues to raise his free-agent profile. Continue Reading By Marc Berman
Photo: GETTY IMAGE
Rudy Gay is calm. Dribbling, waiting, readying himself. The clock continues to dwindle down. Eight, seven, six …
With 5.5 seconds left, LaMarcus Aldridge sprints towards half court as Gay switches hands with his dribble. Josh Jackson, fresh off a game-tying tomahawk slam, concedes a switch to his partner, Kelly Oubre, as Aldridge sets the screen. Continue Reading By NEKIAS DUNCAN
Photo: Anthony Davis and Lebron James Getty Images
Eyebrows were raised this weekend when LeBron James and Anthony Davis were spotted hanging out together in the midst of Davis' fraught trade drama. Continue Reading By Page Six Team
ACT 1: A CONVENIENT HALF-TRUTH
James "Jimmy" "Bah-Bah" "The Sheep" Battista was a stressed-out, overweight, Oxy-addicted 41-year-old, in the hole to some underground gamblers for sums he'd sort of lost track of, when he settled in to watch an NBA game for which he believed he'd just put in the fix. It was January 2007. A month or so back, not long before Christmas, he'd done something audacious: He'd sat down and cut a deal with an NBA referee. Now he feared the scheme had become too obvious. Continue reading By Scott Eden