NATIONAL BASKETBALL ASSOCIATION
New Orleans Pelicans forward Anthony Davis spent more than 10 minutes of his All-Star Game media day news conference Saturday being remarkably candid about his decision to request a trade away from New Orleans and about the destinations he would like to eventually wind up in. Continue Reading By Tim Bontemps
With Michael Jordan hosting All-Star Weekend as the only former player to serve as the principal owner of an NBA team, LeBron James said that while team ownership is a goal for when he is finished playing, it's not his singular focus.
"It's not that it's intoxicating to me, and I don't think about it on a day-to day basis," James said when asked about NBA ownership at Saturday's All-Star media availability session. Continue Reading By Dave McMenamin
Photo: Clutch Points
Philadelphia 76ers star big man Joel Embiid says the Sixers have a talented roster and a good chance at winning the championship this season. The Sixers enter the All-Star break at 37-21, good for fifth place in the Eastern Conference standings. Continue Reading By Ashish Mathur
Photo: si.com
An alarm sounds at 7:30 a.m., and Deandre Ayton—all 7'1" and 250 pounds of him—lumbers out of bed. Approximately 20 minutes later, the rookie center arrives at the Phoenix Suns' practice facility. By 10 a.m., he's eaten breakfast and downed a bottle of his favorite Rockin' Protein drink ahead of a treatment session. Around 11 a.m., he lifts weights before watching film with teammates at noon. By 12:30 p.m., Ayton and the Suns hit the court for practice. Continue Reading By KAELEN JONES
Photo: NATHANIEL S. BUTLER/NBAE VIA GETTY IMAGES
Kyle O'Quinn went from having limited scholarship offers to becoming a star at Norfolk State. One of only two HBCU alums on an NBA roster, his unconventional road to the league is anomaly. Continue Reading By JOSIAH TURNER
Golden State Warriors forward Kevin Durant was once again presented with Kristaps Porzingis questions on Saturday, and he wasn't happy about it. Continue Reading By  Grey Papke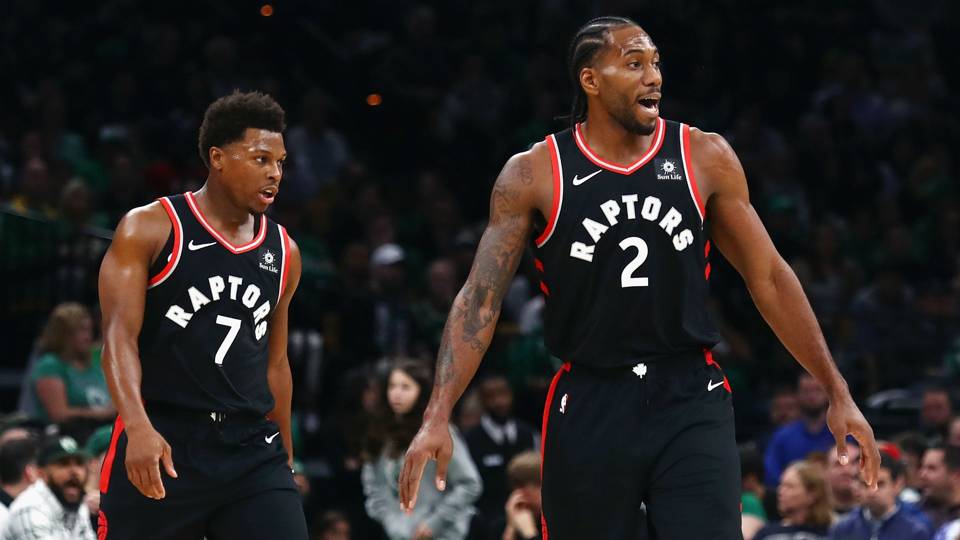 Photo: sporting news
Toronto fans need no reminder. The playoffs have been a bit of a sore subject for them.
The Raptors have earned a top-four seed in the Eastern Conference playoffs in each of the last five seasons, yet they have failed to reach the NBA Finals. A LeBron James-led Cleveland team ended their runs the past three postseasons, including an embarrassing 4-0 sweep with Toronto as the No. 1 seed in the East. The Raptors were stuck in perpetual purgatory. Continue Reading By Thomas Schlarp
Photo: sporting news
Before Wednesday night, Zach Collins was a mostly anonymous second-year center for the Trail Blazers. After Wednesday, he's the archenemy of the champion Warriors and a Twitter star.
Slight exaggeration, but Collins did make a few gold-clad All-Stars mad with his play and his talking, not necessarily in that order, in Portland's 129-107 victory. Continue Reading By Tom Gatto
Photo:  (AFP Photo/Glyn KIRK )
A new professional basketball league is coming to Africa. On Saturday at NBA All-Star weekend in Charlotte, NBA Commissioner Adam Silver announced that the league and the International Basketball Federation (FIBA) are teaming up to launch what will be called the Basketball Africa League (BAL); a 12-franchise league that is set to begin play in January of 2020. Continue Reading By Michael Kaskey-Blomain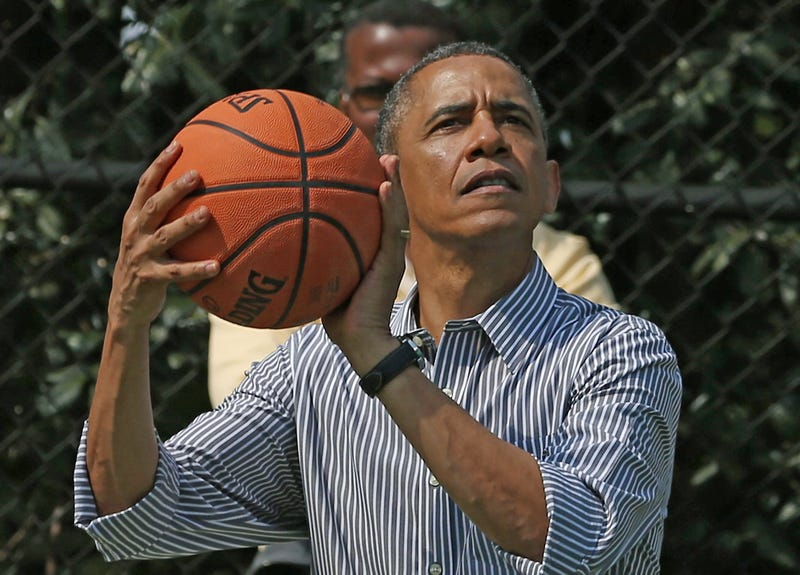 Photo: Mark Wilson (Getty Images)
Considering the NBA's global popularity and penchant for staying ahead of the curve, Saturday's announcement that the league is officially expanding outside of North America comes as no surprise. Continue Reading By Jay Connor
Photo: Bill Streicher-USA TODAY Sports
For a moment imagine that the Dallas Chaparrals had never made the trip down I-35 to the Alamo City. Perhaps they would have floundered around the ABA a few more seasons until the NBA incorporated the Denver Nuggets, Indiana Pacers, New Jersey Nets, and Virginia Squires.
It's quite possible San Antonio would not have gotten a major franchise in any sport. Who would San Antonians root for? Continue Reading By Jeph Duarte
The 2019 NBA Rising Stars Challenge on Friday saw Team USA defeat Team World 161-144 in a game was about as half-assed defensively as one would expect with that scoreline. But despite this crop of young NBA talent getting some of the best looks they've gotten all season, it didn't prevent some of the worst misses from standing out amongst the highlight dunks—especially down the stretch. Continue Reading By Gabe Fernandez
Before Adam Silver could deliver his annual state of the NBA address at All-Star Weekend, Charles Barkley beat the commissioner to the punch.
The outspoken TNT commentator and Hall of Famer didn't mince words in a blistering critique of the league's lack of competitive balance, slamming agents for their role in steering players to Superteams and even predicting future labor strife. Continue Reading By Ben Golliver
No one would have been able to argue, with a straight face, that the cast of characters shooting around during warmups for the 2019 NBA All-Star Celebrity Game on Friday night was a who's who of household names.
During a red-carpet arrival event a few hours earlier, in fact, members of the media could be observed discreetly gesturing at the various smartly dressed folks on the other side of the ropes while muttering the same question over and over to each other: "Hey, do you know who that is?" Continue Reading By THÉODEN JANES
More than bragging rights will be at stake when Stephen Curry and Seth Curry compete Saturday night in the 3-point shooting contest during the NBA's All-Star Game weekend festivities. The brothers have wagered on the outcome. Continue Reading By Josh Peter
NBA Commissioner Adam Silver gave the world a peek at the future of jerseys during this week's NBA All-Start Technology Summit, an event dedicated to illustrating how technology might advance the sport by 2038. Continue Reading By Ashley Carman