Photo: GETTY IMAGE
NATIONAL BASKETBALL LEAGUE
Zion Williamson is the biggest name in college basketball and LeBron James is the biggest name in the NBA. When the two stars are associated in any way, news is sure to follow and that is what transpired on Saturday when James made a quick trip to Charlottesville, Virginia to see Williamson and his Duke teammates face off against the Virginia Cavaliers in an intriguing battle of a top-five teams. Continue Reading By BRAD ROWLAND
The New Orleans Pelicans parted ways with general manager Dell Demps on Friday morning (Feb. 15), according to an ESPN report. ESPN said the Pelicans are considering director of player personnel David Booth and special advisor Danny Ferry for the interim role.
Demps had been the general manager of the team since July 2010 when the team was still the New Orleans Hornets. In Demps' first eight seasons, the Pelicans went to the playoffs just three times – 2011, 2015 and 2018. New Orleans was bounced in the first round the first two times and made it to the Western Conference semifinals last season. New Orleans Times-Picayune
Anthony Davis was spotted leaving the Smoothie King Arena on Thursday night after he suffered a shoulder injury in the team's win over the Oklahoma City Thunder, and that may have indirectly contributed to general manager Dell Demps losing his job. Continue Reading By  Steve DelVecchio
Photo: New Balance
Kawhi Leonard is embracing his time in Toronto, but the NBA All-Star will show off his latest signature shoe in Charlotte this weekend. Leonard has hooked up with New Balance to create a brand new basketball shoe, the OMN1S.
New Balance showed off a sneak preview of the show and a whopping six colorways, though they say it's up to Kawhi to decide which version of the OMN1S we see on the floor first. Continue Reading By RYAN NAGELHOUT
Photo From Clutch Points
If NBA legend Kareem Abdul-Jabbar were the commissioner of the league, the landscape would be very different.
Abdul-Jabbar told Sean Deveney of The Sporting News that he does not think any player under 21 should be allowed to play in the NBA and that they should first have to go through the G-League: Continue Reading By Matthew Schmidt
NATIONAL FOOTBALL LEAGUE
Photo: Getty Images
The collusion grievances filed by Colin Kaepernick and Eric Reid against the NFL have been resolved.
Attorney Mark Geragos and the NFL released a joint statement announcing the development on Friday afternoon. Due to a confidentiality agreement, there's no word on the terms of a settlement that comes after several months of discussions between the league and counsel for the two players.
"For the past several months, counsel for Mr. Kaepernick and Mr. Reid have engaged in an ongoing dialogue with representatives of the NFL. As a result of those discussions, the parties have decided to resolve the pending grievances. The resolution of this matter is subject to a confidentiality agreement so there will be no further comment by any party."
The case was moving toward final appearances in front of an arbitrator in the near future. One would imagine that there was a financial piece to the settlement to keep that from happening, but the confidentiality agreement means neither side will be revealing what it took to bring the case to an end. Continue Reading By Zach Braziller
The NFL has two years remaining before the current collective bargaining agreement is up, and it appears the league could be headed for a sticking point.
Players have had rumblings of the idea this season, particularly with how markets have expanded in other sports. And now, the NFL Players Association president is preparing those players for a potential lockout for the 2021 season. Continue Reading By Nate Atkins 
Photo: Getty Images
The Steelers don't have to let Le'Veon Bell walk without getting anything for him.
There is a complicated avenue they can take with the disgruntled running back that will add yet another chapter to this saga. Continue Reading By Zach Braziller
Antonio Brown may have given a sign on Friday that he is open to smoothing things over with the Pittsburgh Steelers, but his social media activity still says otherwise.
When Brown essentially abandoned the Steelers during the final week of the regular season, a report claimed he had an ugly altercation with Ben Roethlisberger before he left the team. If that wasn't evidence enough that the relationship between Brown and Roethlisberger is strained, perhaps Brown "liking" two tweets about the sexual assault allegations against Big Ben will be. Continue Reading By Steve DelVecchio
MAJOR LEAGUE BASEBALL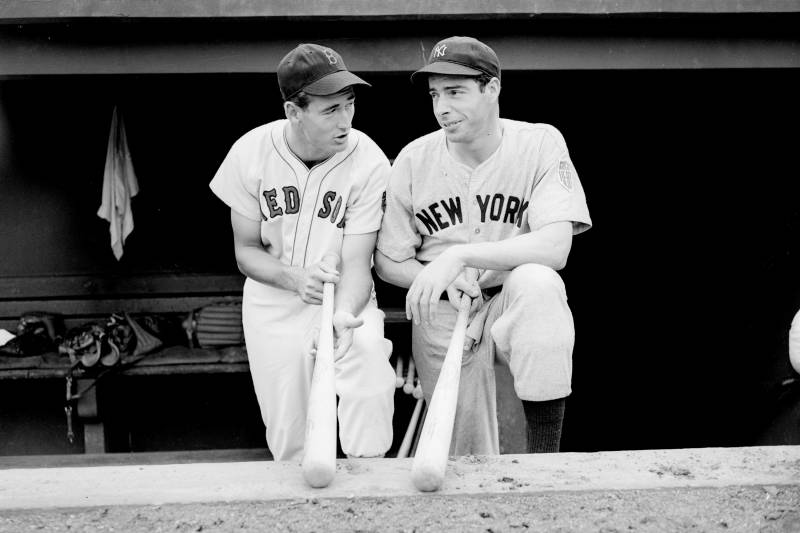 Photo: ABE FOX/Associated Press
There can only be four.
Them's the rules when it comes to faces of United States presidents carved into Mount Rushmore. Likewise, it was our rule for choosing the four faces that would best represent each of Major League Baseball's 30 franchises.
An undertaking as large as this required some ground rules:
Players Only: With respect to the dozens upon dozens of influential owners, executives, scouts and broadcasters who have left their mark, there are no baseball legends quite like baseball players.
Franchise, Not City: A player need not have played in an organization's current home in order to be counted among said organization's all-time greats.
Statistics Matter: This should probably go without saying, but the more a player produced for a given team, the better.
So Does Legacy: We also considered players' championships, accolades and other achievements. Good guys were also welcome, though not at the expense of important historical significance.
And Era: Special commendations for post-integration (1947) for post-expansion (starting in 1961) players, and virtually no commendations to the stars of the 1800s.
One Player, One Team: A single player can't be on more than one team's Mount Rushmore.
That about does it, so let's get to work carving 120 different faces into 30 different mountains. Continue Reading By ZACHARY D. RYMER
The Red Sox are all Xander Bogaerts knows. And it's not just his near six years of Major League service time.
Bogaerts has been under the employ of the franchise since Aug. 23, 2009, when he signed as an international free agent out of Aruba at the age of 16. He went from a boy to a man with the Red Sox, and from a prospect to a star who will soon collect his second World Series ring. It's hard for him to picture putting on another uniform. Continue Reading By Ian Browne
It is Feb. 15, which means we're 105 days into the baseball free agency period. Superstar sluggers Bryce Harper and Manny Machado remain free agents.
As teams report for spring training, the hot stove remains relatively cold but in the meantime, we'll be here to round up all the notable rumors and news around baseball. As always, our free-agent tracker is a great way to catch up on what's already happened on that front.
Let's round up the activity for Friday here. Continue Reading By Katherine Acquavella
NATIONAL HOCKEY LEAGUE
Photo: Detroit Free Press
With the Detroit Red Wings on the verge of missing the postseason for the third straight season, it's time to devote our attention to June's 2019 NHL draft, and more specifically the draft lottery.
Center Jack Hughes, the younger brother of Michigan's Quinn Hughes, is widely projected to be the No. 1 pick. He plays for the USA Hockey National Team Development Program. Finland forward Kaapo Kakko is the No. 2 prospect. Continue Reading By Marlowe Alter
Welcome to the NHL Trade Buzz. There are 10 days remaining until the 2019 NHL Trade Deadline on Feb. 25 at 3 p.m. ET, and the buzz is picking up. Will Micheal Ferland be moved as a potential rental or will Carolina Hurricanes keep the forward to help their push to make the Stanley Cup Playoffs? With defenseman Andrej Sekera close to returning from a conditioning assignment, what will the Edmonton Oilers do to make room for him?
Here's a look around the League at the latest deadline doings: Continue Reading By Tom Gulitti
Photo: NHL Rumors
Scouting the Anaheim Ducks and Vancouver Canucks on Wednesday
John Hoven: Toronto Maple Leafs GM Kyle Dubas was at the Ducks-Canucks game on Wednesday.
Michael Augello: Elliotte Friedman said on Sportsnet that Dubas could have been looking at Ducks defenseman Brandon Montour who has another year left on his deal at $3.38 million. He'll be an RFA who has arbitration rights.
Silfverberg could be looking around five years and $6 million per
Jonathan Davis
: Sense from talking to sources at the Ducks-Canucks game, the Ducks may not want to go more than four years for on a 
Jakob Silfverberg
 extension. Silfverberg is looking for at least a five-year deal.
Jonathan Davis: A five-year deal would take Silfverberg till he's 34-years old. It would also be in the $6 million per year range. Wouldn't be a surprise if Ducks traded him at the deadline, but that could change if they are able to move out some extra salary cap space.
A High asking price for Puljujarvi
Chris Nichols of Nichols on Hockey: Darren Dreger was on TSN 1260 talking about Edmonton Oilers Jesse Puljujarvi playing a limited role in the NHL while the Oilers farm team is on a roll.
Management needs to trust their coaching staff to find out what they have long-term with Puljujarvi. They still don't know what they have him. If the coaching staff comes back and says he may not be more than a third liner, then it may be time to move him.
"There is a trade market for Jesse Puljujarvi, but my understanding is that the Oilers just want too much – the ask on him is way too high. I don't even know what that is. I can take a guess at it when you start talking about either a top prospect or a first-round pick obviously plus something given where he was drafted.

"But I don't get the sense that Puljujarvi has much, if any, interest in going to Bakersfield and playing in the American Hockey League. Doesn't have a choice organizationally, so if the Oilers want to take a tough stand on him then so be it.

"But I think it's time that they actually seriously consider their trade options." By Mark Easson
Auston Matthews knows about contract hell, and his negotiation with the Toronto Maple Leafs wasn't it.
"I went through a contract thing when I was going to Switzerland that was a debacle. Much more stressful than this," he said.
Matthews and his family made the decision to have him bring his talents to the Zurich Lions in 2015. It would be a year of professional seasoning for the consensus choice for first overall pick in the 2016 NHL draft. But the hoops he had to jump through to play there would have intimidated a Westminster show dog: earning "specialist status" to enter and work in the country, and then needing to take his GED exam to have graduated high school and be eligible for the season. Continue Reading By Greg Wyshynski
The Bruins are perpetually seeking solutions for their secondary scoring issues behind the Patrice Bergeron line. Last season they took a swing with a pending unrestricted free agent in Rick Nash … and whiffed, as Nash had 3 goals and 2 assists in 12 playoff games with a minus-7 in what would be his last NHL season due to concussion complications. Continue Reading By Greg Wyshynski