NCAA COLLEGE FOOTBALL
Photo: College Football News
Last February, did you really think Kyler Murray was going to win the 2018 Heisman Trophy? Maybe, but it wasn't a sure-thing lock that he was going to start over Austin Kendall.
Yeah, Tua Tagovailoa was on the radar, but how about Dwayne Haskins? They came close, and they were amazing, but they didn't win it.
Did you have Clemson superstar freshman Trevor Lawrence as a possibility? No? I did, but he won a national title – he wasn't in the Heisman equation. Continue Reading By Pete Fiutak
It is not every day that a college team's quarterback has a weightlifting video go viral. Lest we forget, Jalen Hurts is an absolute monster.
The Alabama-turned-Oklahoma signal caller was a power lifter in high school. When he was in Tuscaloosa, he was recorded squatting a reported 600 pounds. Continue Reading By Dan Lyons
The Oregon Ducks are one of the top teams heading into the 2019 season according to ESPN. On Thursday, ESPN released their 2019 Football Power Index (FPI) Preseason Top 25 and the Ducks are in the top 10.
The Ducks are the highest ranked Pac-12 team coming in at No. 10 with an FPI score of 16.4. Three other Pac-12 teams made the ESPN FPI Top 25 with Washington at No. 17, Utah at No. 18, UCLA at No. 21 and Stanford at No. 24.
Oregon will open the season with a top 10 FPI matchup against No. 9 Auburn in the Advocare Cowboys Classic on September 1st, 2019 from AT&T Stadium in Arlington, Texas. Continue Reading By KEVIN WADE 
 (Photo by Ezra Shaw/Getty Images)
The professional football market is set to become saturated by 2020. With the NFL holding court as king, the Alliance of American Football made its debut this February, but that's not all.
The XFL is expected to make its return in February 2020 while Tom Brady's agent, Don Yee, is starting a developmental league expected to launch in June 2020. Continue Reading By Andrew McCarty
Without question, Miami had one of the most disappointing seasons of any team in 2018, dropping from its preseason top-10 perch and eventually suffering a disastrous loss to Wisconsin in the New Era Pinstripe Bowl to close at 7-6. A few days later, coach Mark Richt delivered a stunner: He was stepping down as Miami coach, three seasons after he arrived with fanfare and optimism. Miami brought back Manny Diaz after a brief 18-day stint at Temple to replace Richt. So what does The U face this spring as its new head coach tries to reinvent the Hurricanes? Continue Reading By Andrea Adelson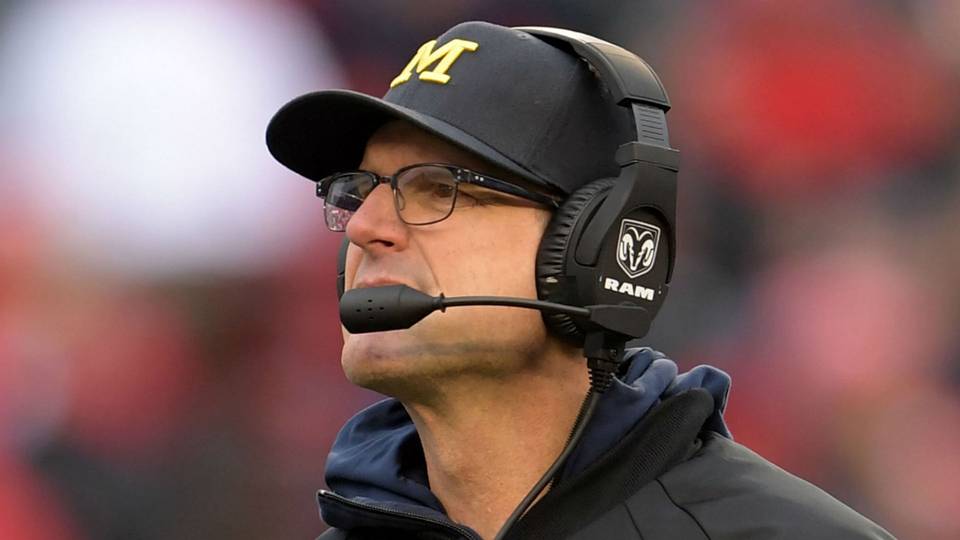 Photo: (Getty Images)
Michigan has the nation's No. 8 recruiting class. More importantly, it has the top class in the Big Ten for the first time since 2007.
Now, it's on fifth-year coach Jim Harbaugh to use this class to get the Wolverines back to the top of the conference for the first time since 2004. As far as a timetable to deliver those expectations, you can start that four-year clock now. Continue Reading By Bill Bender
The final chapter of the Hugh Freeze era at Ole Miss has been closed as the university vacated 33 wins over a six-year span because of ineligible player participation, athletic director Ross Bjork said Monday. Continue Reading By Travis Durkee
In what almost felt like a Friday afternoon news dump, last week the NCAA announced transfer quarterback Justin Fields' waiver had been approved, and he would not have to sit out the 2019 season after transferring from Georgia to Ohio State. There were plenty of reactions to the news, ranging from positive to "THIS IS THE END OF COLLEGE FOOTBALL AS WE KNOW IT." Continue Reading By  Tom Fornelli
The college football transfer market was flooded with talent following the 2018 season. Former Georgia quarterback Justin Fields decided it was time to take his talents to a different university following alleged racial slurs used in his direction from a member of the Georgia baseball team. Continue Reading By Andrew McCarty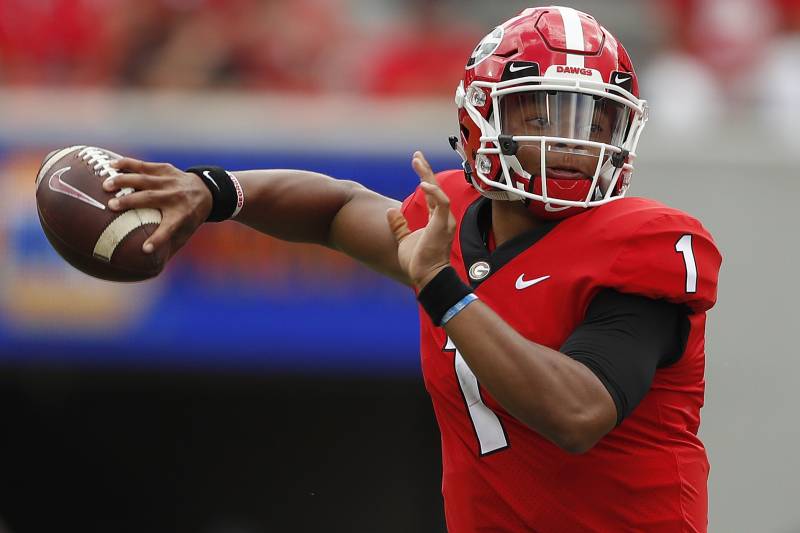 Photo: John Bazemore/Associated Press
The NCAA reportedly plans to evaluate its transfer guidelines this offseason and will consider making changes to the system that will impact the immediate eligibility of a player who transferred prior to graduating.
"We do believe attention on a small number of high-profile requests can skew perceptions of the scope of staff and committee review," Kaity McKittrick, who will be among those involved in the review, said, per ESPN's Dan Murphy. "Each waiver request is reviewed individually, as they each present a unique fact pattern and almost always confidential information about the student." Continue Reading By KYLE NEWPORT
The Big Ten was all over the latest way-too-early college football top 25 from ESPN, and led the way with seven teams.
Ohio State, Michigan, Penn State, Northwestern, Wisconsin, Iowa and Nebraska were all ranked in the poll. The SEC came in second place with six ranked teams. Continue Reading By David Hookstead
They may not always be easy to predict, but surprising turnarounds can be found everywhere in college football. Since the start of the BCS era in 1998, at least one team has improved from two wins or fewer to .500 or better the following year. Last year, Georgia Southern and Baylor both went to (and won) bowl games after posting a total of three wins between them in 2017, and in '17 three teams jumped up to six or more wins after finishing '16 in their conference basements. Continue Reading By THE SI STAFF