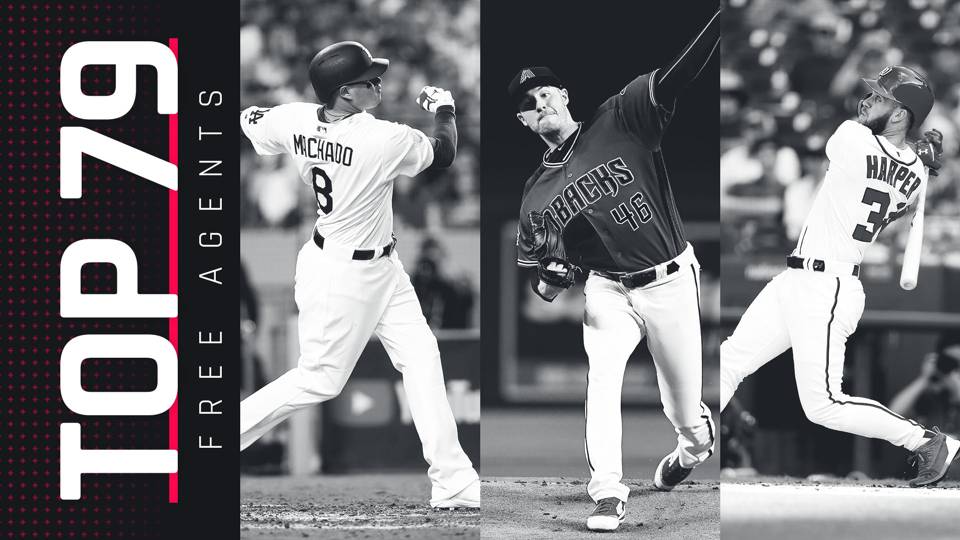 Photo: sporting news
MAJOR LEAGUE BASEBALL
The New York Yankees have offered Manny Machado $220 million over seven-to-eight years, according to former MLB general manager Jim Duquette.
Via Astros beat writer Chandler Rome, Houston GM Jeff Luhnow confirmed that the team had an agreement in principle to trade for Bryce Harper at last season's deadline. 12 Up
"Jacob deGrom isn't ruling out putting a restriction on his innings if he enters the season without a new contract. New York Post
"The Mets are "on the verge of blowing up their stadium renovation deal" with St. Lucie and looking for a new Spring Training home, reports Keona Gardner of the TC Palm.
"In one of the least surprising moves of the offseason, the Toronto Blue Jays have, more or less, announced they plan to keep top prospect Vlad Guerrero Jr. at Triple-A to start the season. Hardball Talk
"Gary Sanchez appreciates the support. Fans in the Bronx may have been calling for the 26-year-old catcher to be dealt all winter, but he returns to Yankee spring training knowing that his manager believes in him. New York Daily News
"The Twins are nearing the completion of a new contract with right fielder Max Kepler, Phil Miller of the Minneapolis Star Tribune reports. MLB Trade Rumors
Cleveland Indians starting pitcher Trevor Bauer won his arbitration case against the team this week for the second consecutive year, but the hearing apparently got a lot more personal this time around. Larry Brown Sports
Shortstop Jorge Polanco and the Minnesota Twins are finalizing a contract extension that will cover seven years and guarantee around $25 million. ESPN
The Cubs wasted little time filling an open spot on their 40-man roster Wednesday by agreeing to terms on a one-year contract with left-handed reliever Xavier Cedeno. Cedeno, 32, posted a 2.43 ERA in 48 appearances with the White Sox and Brewers last season. Chicago Tribune
Canadian reliever John Axford is close to signing a minor-league deal with the Toronto Blue Jays. Sportsnet
The Royals signed left-handed reliever Jake Diekman on Wednesday to a one-year contract with a mutual option for 2020 worth a guaranteed $2.75 million. Diekman, 32, will make $2.25 million in base salary this season and could earn performance bonuses for games and games finished. Kansas City Star
NATIONAL BASKETBALL LEAGUE
Photo: Getty Image
Houston Rockets star James Harden put himself in rare company on Wednesday night, scoring at least 30 points in his 31st consecutive game. He is now tied with Wilt Chamberlain (1962) for the second-longest such streak in NBA history.
"Ethan Strauss of The Athletic — who Durant called out by name during his recent tense presser with reporters — said during his podcast Thursday that "There is infrastructure being laid down in New York, for him to go to New York — if we're just completely real about." SNY TV
After two tumultuous seasons in Philadelphia, Markelle Fultz, once thought to be the final piece of The Process alongside Ben Simmons and Joel Embiid, was shipped off to Orlando at the trade deadline. Dime Magazine
Carmelo Anthony may be a backup plan for the backup plan. As the Lakers wade through the buyout market, they already have whiffed on Enes Kanter and now may be hoping to land Markieff Morris, according to ESPN.
NBA Commissioner Adam Silver isn't considering a switch to the NFL to become that league's commissioner, according to ESPN.com's Ramona Shelburne, Bleacher Report
Agent Zero is back. Former Washington Wizards star guard Gilbert Arenas is taking his talents to the BIG3 league this summer. The Score
New Balance has been out of the basketball kicks game for a while but has landed a big fish as it relaunches its hardcourt division. Kawhi Leonard will be the new face of New Balance Hoops. Sportsnaut
Celtics reportedly accuse Rich Paul of creating a story that Kyrie Irving was leaving to impact Anthony Davis trade. BroBible
NATIONAL HOCKEY LEAGUE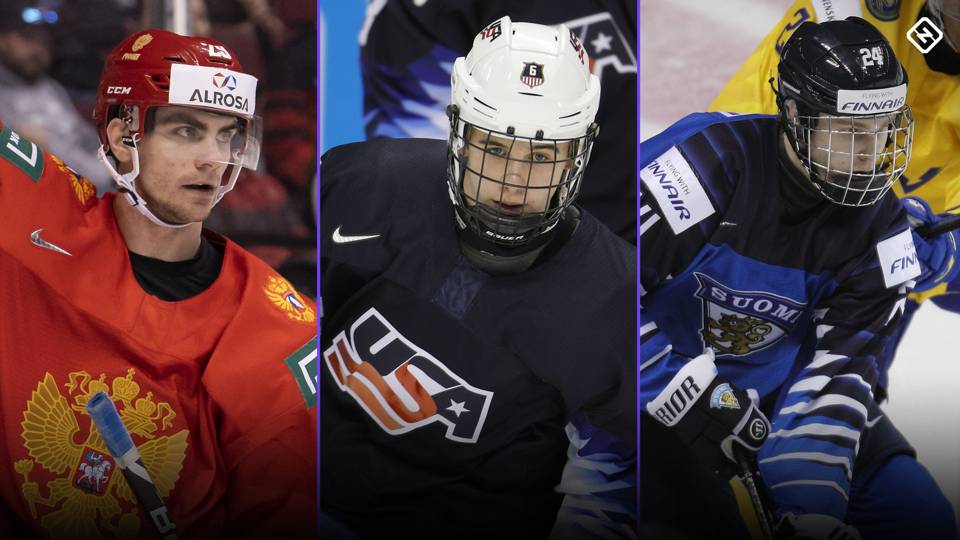 Photo: sporting news
The Edmonton Oilers and Philadelphia Flyers have been in talks about a potential trade involving goaltender Cam Talbot, according to TSN's Darren Dreger. The Score
After breaking into NHL as undrafted free agent, Chris Kunitz set to join exclusive 1,000-game club. NBC Sports Chicago
For all the talk of an Artemi Panarin trade, The Athletic's Pierre LeBrun cautions that the Columbus Blue Jackets keeping the star forward as an "own rental" is a very real possibility. Pro Hockey Rumors
A seven-game winning streak and building confidence have center Ryan O'Reilly hoping the Blues don't mess with their chemistry before the trade deadline. "I don't expect really anything big to happen here, and that's good," O'Reilly told NHL.com
An encouraging note for Ducks fans, especially during a stretch without much good news in Anaheim, is that Sportsnet's Elliotte Friedman reports that term is the only thing separating the team and winger Jakob Silfverberg from agreeing to a contract extension.. Yardbarker
The Toronto Maple Leafs will not part ways with defensive prospects Timothy Liljegren or Rasmus Sandin in exchange for a rental player, according to Sportsnet's Elliotte Friedman.
NATIONAL FOOTBALL LEAGUE
One Instagram post wasn't enough for Tom Brady to show his love for Alex Guerrero. After shouting out his personal trainer and business partner in an Instagram story the day after Super Bowl LIII, the New England Patriots quarterback used Instagram on Wednesday. NBC Sports Boston
On the surface, the Antonio Brown contract can easily be traded. He's due to make less than $39 million over the next three years, an annual average of less than $13 million. In theory, this makes his contract somewhat easier to trade. Pro Football Talk
Latavius Murray has quietly been one of the most reliable running backs in the league and was just that with the Minnesota Vikings the last two seasons, which now sees him on the verge of hitting free agency. 247 Sports
Pete Thamel reports that Florida DC Todd Grantham will stay at the school, despite interest from the Bengals. Harrison Tenzer first reported the news.  Other names recently linked to the Bengals include Rams DBs coach Aubrey.
The Chargers announced that they have elected to not exercise DT Corey Liuget's contract option, making him a free agent.  Chargers GM Tom Telesco said in a statement that the "door is certainly not closed" on Liuget possibly. NFL Trade Rumors
The Broncos do not intend to re-work Joe Flacco's contract after agreeing to acquire him from the Ravens earlier today, according to Mike Klis of 9News (Twitter link)
A weak wide receiver market will see a veteran join the ranks. NFL Network's Mike Garafolo reported Thursday morning on Good Morning Football that the San Francisco 49ers will not pick up the contract option on receiver Pierre Garcon. NFL.com
The Oakland Raiders this past season had a terrible showing. They went 4-12 on the season and had absolutely no depth in their front seven. Their defense allowed 29.2 points every game. Pro-Football Focus had them ranked last in every single defensive ranking. Clutch Points
The Philadelphia Eagles have five days until deciding to put the franchise tag on any one of their players, one of which being quarterback Nick Foles. If the Eagles do franchise Foles, their intent would be to trade him in hopes of getting back a draft pick. 247 Sports