The New England Patriots beat the Los Angeles Rams, 13-3, on Sunday at Atlanta's Mercedes-Benz Stadium.
Julian Edelman, with 10 catches for 141 yards, was named the game's Most Valuable Player, completing his comeback from a devastating knee injury last year by winning his third career Super Bowl.
Tom Brady finished the day having passed for 262 yards. For Brady the win gave him a sixth Super Bowl ring, breaking a tie with the Hall of Fame defensive end Charles Haley for the most by an individual player, and it tied the Patriots with the Pittsburgh Steelers for the most by any team.
The games biggest play was Brady to Rob Gronkowski ledding to the game's first touchdown, which was scored on a 2-yard run by Sony Michel.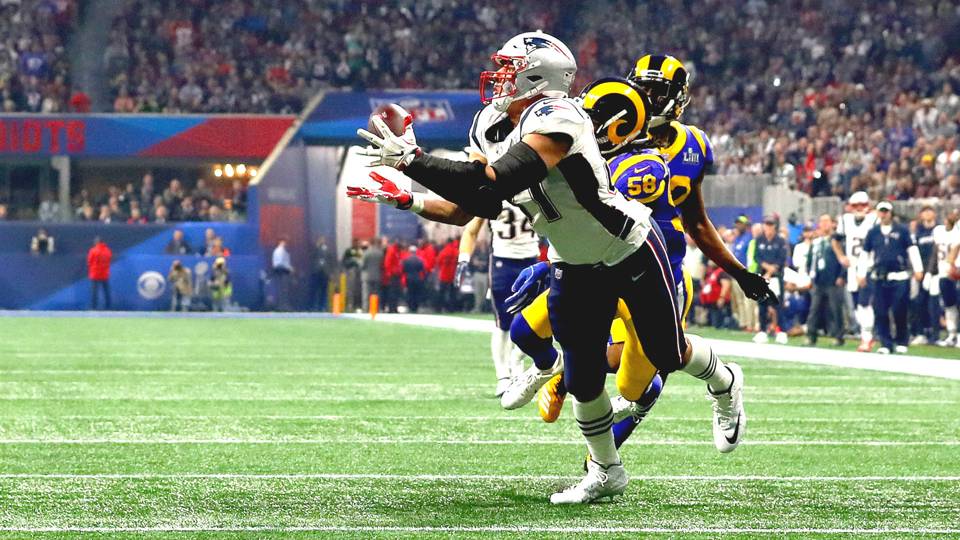 As the rest of the NFL is seeking the young offensive minded coaches like Sean McVay, the two old seasoned coaches Bill Belichick and Wade Phillips had two weeks to get their units ready. Both defenses saved their best defenses performances when it counted on Sunday in Atlanta.
For the Rams who over the last two seasons have grown to a legit contender faced a team with plenty experience and will be back if they can keep things together. The 33-year-old was out-coached and out-classed and he had no problem admitting it. He also said his offense was confused by all the stunts that the Patriots were bringing.
The Patriots picked up their second title in three years, so it looks like they could be back for a chance for three victories in four years. New England has dominated the NFL since Brady cemented himself as the starter in Super Bowl 36 at the conclusion of the 2001 season, winning nine AFC titles and six Super Bowls in 18 years.
Rob Gronkowski, who turns 30 in May, still has rumors that he will retire. Gronk told reporters after the game he would make his decision "in a week or two" ahead of any official announcement. If he would retire it could be a big blow to the offense but the Patriots always seem to find players to fill in the gaps.