The first two days of Jon Gruden's first training camp in a decade had played out in idyllic fashion, with energized and engaged men in silver and black jerseys attacking their jobs in the heart of Northern California's wine country — and the Oakland Raiders' current and former coach enjoyed every second of it.
To be fair, Gruden's satisfaction was hardly a given. Since returning from a highly successful stint in the "Monday Night Football" broadcast booth — and signing a 10-year, $100 million contract with the franchise that had given him his first head-coaching opportunity 20 years earlier — the restored ruler of Raider Nation had been conspicuously grumpy. He'd groused, publicly and privately, about everything from the league's seven-year-old rules limiting offseason workouts, to the popularity of analytics, to a Raiders roster he considered substandard.
All that crankiness seemed to fade when Gruden's players reported to training camp last month and hit the practice field with passion and purpose.
"Everybody was full of piss and vinegar," Raiders offensive coordinator Greg Olson recalled Wednesday. "But then, on the third day, guys started feeling a little tired, and there was a bit of a lag. And that's when Chucky came out."
Ah, Chucky: Gruden's alter ego, named after a demonic doll from the "Child's Play" horror movie franchise and popularized during his first stint with the Raiders, when he pushed Oakland into championship contention, only to be traded to the Tampa Bay Buccaneers — and, in his first season, guide his new team to a shocking Super Bowl upset of his former one.
Suffice it to say that most of the men on the practice fields behind the Napa Valley Marriott Hotel and Spa on Day 3 of training camp lacked first-hand experience with Chucky.
A decade removed from his final season with the Bucs, Gruden exists in some minds as a cross between celebrity and caricature. In Napa, however, he kept it real, imposing his will as a cacophonous crusader against complacency, beginning with that memorable tirade to which Olson referred. Continue reading by  Michael Silver
After Baker Mayfield's impressive preseason debut last week, the NFL community wondered if the Browns might be better off starting the No. 1 overall pick over the current starter, Tyrod Taylor. Internally, the Browns aren't even considering playing Mayfield over Taylor. Instead, they're wondering if they're better off picking Drew Stanton — not Baker Mayfield — to be Taylor's direct backup.
On Wednesday, Browns coach Hue Jackson indicated that he's considering selecting Stanton to be his No. 2 quarterback behind Taylor, which means Mayfield would fall to the third team ahead of only Brogan Roback. Jackson said it'd be "a heck of a decision" if something happened to Taylor.
"I've said from the beginning that I think experience is important," Jackson said, per Cleveland.com's Mary Kay Cabot. "Right now, Drew still has that experience, and we'll see how that all unfolds as we go. I haven't made that choice just yet, but his veteran presence says a lot. He's played in a lot of games against a lot of teams that we are going to start off against and play against so I think that is important to definitely consider."
Meanwhile, quarterbacks coach Ken Zampese pointed toward Stanton's win-loss record as a starter.
"He's the secret sauce," Zampese said this week. "I'll stand right here and say it. He's the secret sauce to the room and to the group. He's seen everything before and he's played enough to know exactly what's going through the starter's head. Shoot, as a starter he has a winning record. So he has a lot of input and a lot of influence on the way we think about things and the way we do things. He's fantastic."
Jackson and Zampese aren't wrong: Stanton has played in a lot of games (38 to be exact) and he's won more games than he's lost (11-6 in 17 career starts). But the idea that the Browns would consider playing Stanton over Mayfield, who appears to be as NFL-ready as a rookie quarterback can be, because he has experience serves as yet another reminder that there are serious questions about this coaching staff's competency.
Keeping Mayfield behind Taylor is a debatable move, but it's a justifiable decision. Taylor is a good — not great — NFL quarterback who just helped take the Bills (of all teams) to the playoffs. He's going to bring some much-needed stability to Cleveland, and he's going to give the Browns a chance to actually be competitive. The Browns just went 0-16. Wanting to be competitive in the short-term is a justifiable desire.
There's certainly an argument to be made that Taylor's level of play shouldn't matter if Mayfield also looks like he's ready to start Week 1 — after all, Mayfield is the franchise's future while Taylor is nothing more than a bridge starter — but starting Taylor is, at least, a defensible decision considering Taylor is a legitimate starting quarterback in the NFL.
Stanton isn't. In his 38 appearances, he's managed to throw more interceptions (24) than touchdowns (20) and post a 66.3 passer rating. He should be nothing more than a mentor to Mayfield and the team's emergency option. But for some reason, the Browns are considering playing him ahead of the quarterback they just took with the No. 1 overall pick, all because Stanton has "experience," even though his NFL "experience" has been worse than the Tim Tebow's, Brock Osweiler's, and Blaine Gabbert's collective NFL experience.
By the sound of it, Jackson hasn't made a decision yet — Stanton is expected to get some reps in during the team's next 
preseason game
 — so there's still hope that he'll come to his senses and pick the better quarterback to be higher up the depth chart than the worse quarterback. But given his track record with the Browns, we probably shouldn't expect him to make the common-sense decision. It shouldn't even be a topic of discussion, but here we are: Instead of wondering if Mayfield can push Taylor for the starting job, we're wondering if Stanton might beat out Mayfield for the backup job. By 
Sean Wagner-McGough
o most of the football-watching public, not much is different about kickoffs during this NFL preseason. The play still looks fundamentally the same, as kickers launch footballs toward distant goal lines, and would-be tacklers race down the field with varying degrees of abandon in search of speedy returners.
But to a small group of the most interested observers, including NFL rulemakers and special teams coaches, kickoffs are different this summer. Those rulemakers and many of those coaches collaborated this past offseason to design a new set of rules for this NFL season intended to make the play safer and, if all goes as planned, prevent the sport's leaders from considering the elimination of the kickoff in the not-very-distant future.
They see different blocking. They see smaller and more agile players on the field.
They hope they see the salvation of the kickoff.
For now, those involved in the process say they've done their best, and they're optimistic their efforts will produce positive player-safety results.
"From a fan's standpoint, you don't see a lot different," Washington Redskins special teams coordinator Ben Kotwica said this week. "But when you watch the tape and study what's going on, you can see it's a safer play in the way you have to block and the body types that are out there on the field."
Kotwica was among the special teams coaches who participated in an NFL player-safety summit in May at the league's offices in New York. The coaches, after being apprised of just how much peril the kickoff is in, made a series of safety-related suggestions that ended up forming the basis of the new rules, which were formally proposed by the competition committee and ratified by the owners later that month. Continue reading by Mark Maske – The Washington Post
The Raiders have placed defensive lineman Ahtyba Rubin on injured reserve. Rubin suffered a torn biceps during last week's joint practice with the Lions, as Michael Gehlken of the Las Vegas Review-Journal reports.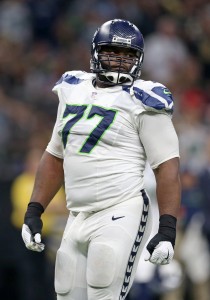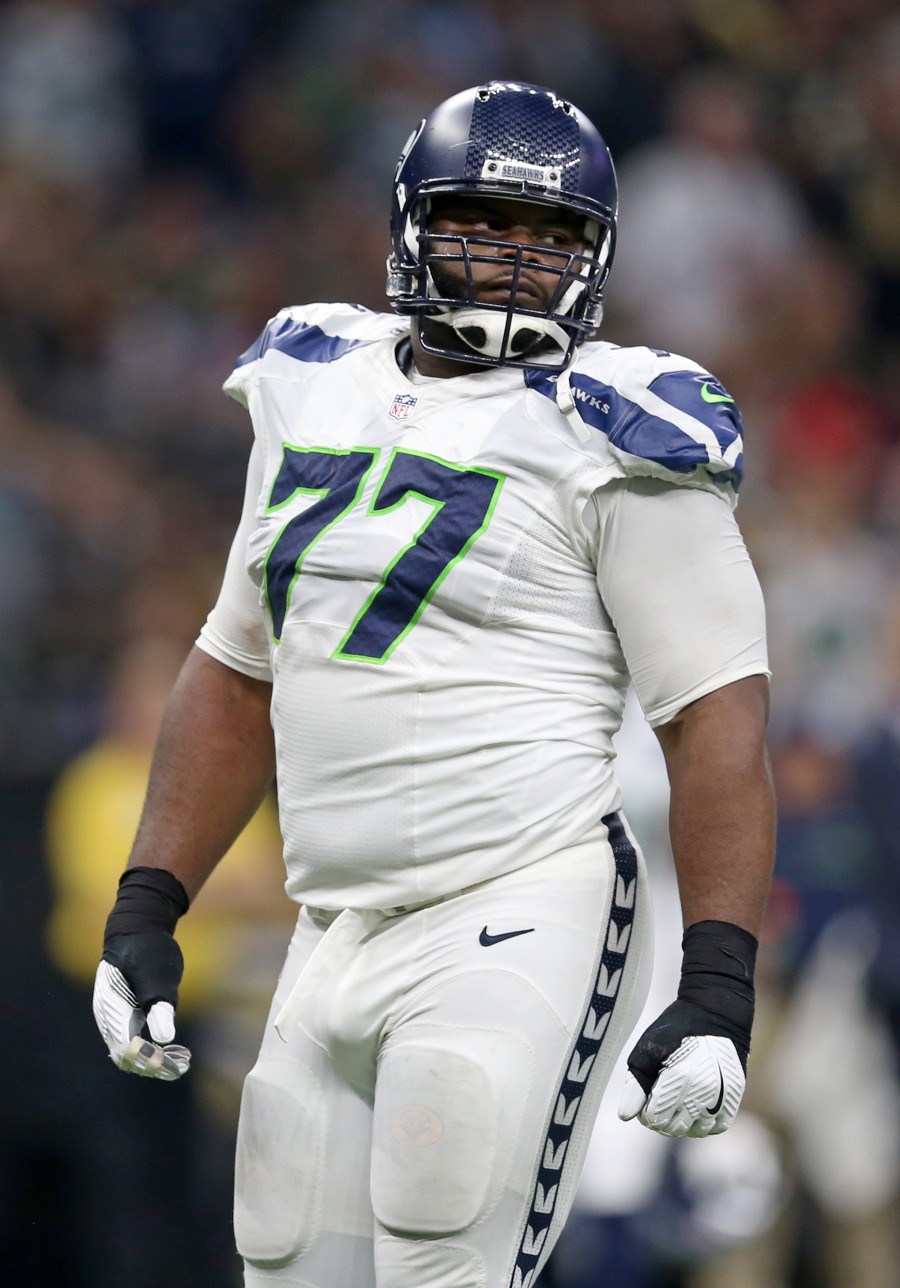 Rubin was set to enter the final year of a three-year, $12MM deal with the Seahawks in 2017. Instead, he was cut in early September. The Broncos signed him later on that month, but he was cut loose after dressing for two games. In October, he hooked on with the Falcons and went on to appear in ten games as a reserve. In June, the Raiders inked him to a one-year deal.
In his first Seahawks season (2015), Rubin amassed 36 tackles, two sacks, and finished fourth among the team's defensive linemen in snaps. In 2016, he once again had a perfect attendance record in the regular season as he racked up 39 tackles, one sack, and three forced fumbles. However, he wasn't quite living up to the standards of his deal in Seattle. Then, in his ten games for the Falcons last year, Rubin amassed 15 total tackles and zero sacks.
The Raiders claimed defensive lineman Gabe Wright off waivers from the Dolphins this week, so he'll now compete for a spot behind Justin Ellis, Eddie Vanderdoes, and others. By Zach Links
The Chiefs released safety Robert Golden today, according to Ian Rapoport of NFL Network (Twitter link).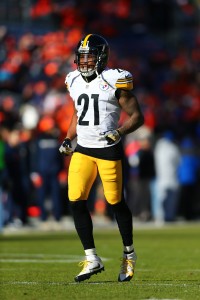 Golden's agent told Rapoport that the release was at Golden's request. He also said Golden "didn't feel like he was getting the opportunity to contribute the way he wanted to." Golden signed a one-year deal with the team back in April.
Golden came into the league as an undrafted free agent with the Steelers back in 2012, and spent the first six years of his career in Pittsburgh. Across 92 games with the Steelers, he racked up 125 tackles, seven passes defended, and two interceptions.
Golden appeared to break the news himself, tweeting earlier that he was "no longer a Kansas City Chief". Golden's agent added that "he's hoping to catch on with another team soon" although it will be difficult for him to make a team this late in camp. By Andrew Ortenberg
The Broncos have a new backup quarterback, as head coach Vance Joseph told reporters Chad Kelly is now the club's top reserve to starter Case Keenum (Twitter link via Nicki Jhabvala of The Athletic). Former first-round pick Paxton Lynch continued his abysmal NFL run by completing just 6-of-11 passes for 24 yards and one interception during Denver's first preseason games, while Kelly — the 2017 drat's Mr. Irrelevant — completed 14-of-21 attempts for 177 yards, two scores, and one interception. Clearly, the Broncos' decision isn't solely based on the results of a single exhibition contest, as Lynch also played poorly in two starts last season. Given Kelly's inexperience, and Lynch's lack of results, Denver could conceivably aim to acquire a veteran No. 2 signal-caller before the 2018 season gets underway.
Here's more from around the NFL:
Geronimo Allison has "quietly established himself" as the Packers' No. 3 receiver behind Davante Adams and Randall Cobb, as Ryan Wood of the Green Bay Press-Gazette writes. Green Bay used three Day 3 draft picks on receivers, adding J'Mon Moore, Marquez Valdes-Scantling, and Equanimeous St. Brown in the process, while futures contract signee Jake Kumerow has also shined during training camp. But it's the 24-year-old Allison, who landed with the Packers as an undrafted free agent in 2016, who is likely to play in three-wide sets. Allison, who would play on the outside and allow Cobb to move to the slot in "11" personnel, put up 23 receptions and 253 yards in 2017.
Panthers rookie cornerback Donte Jackson has given head coach Ron Rivera a comfort level in the secondary he hasn't had in two-to-three years, per Joe Person of the Charlotte Observer (Twitter link). Jackson, the 55th overall selection earlier this year, stands 5'11", 175 pounds, so he was pegged as a slot-only corner as he entered the NFL. However, Carolina has been adamant that Jackson will get an opportunity on the outside, and it's possible the LSU product will start in Week 1. In fact, after fellow corner Ross Cockrell suffered a season-ending injury, Jackson may be the favorite to play alongside James Bradberry.
Free agent cornerback Julian Wilson worked out for the Titans on Sunday, tweets Aaron Wilson of the Houston Chronicle. Wilson, 26, went undrafted out of Oklahoma in 2015 before landing a contract with the Ravens. A broken leg ended his rookie season during minicamp, and Wilson subsequently spent time on the Chiefs and Vikings practice squads during the 2016 campaign. A futures deal with the Chiefs in 2017 never led to a serious look, so Wilson signed on with the Calgary Stampeders of the Canadian Football League during the regular season. If signed by Tennessee, Wilson would compete for time on special teams. By  Dallas Robinson