Tom Brady has acknowledged — albeit reluctantly — that the end is coming to his incredible NFL career sooner rather than later. But could the New England Patriots quarterback seriously contemplate retirement if he wins a sixth championship at Super Bowl LIII?
Bleacher Report's Matt Miller recently penned an extensive piece on the imminent future of the Patriots dynasty and up to 2020. Brady, who turns 41 in August, obviously will play an integral role in that short-term future depending upon whether he'll be with the team or not. CONTINUE READING, by Jason Rowan
Aaron Rodgers and the Packers may be far apart when it comes to an extension, but the franchise quarterback doesn't sound like he's all that bothered by the lack of progress. Talking to Genaro C. Armas of the Associated Press, Rodgers said he never planned on holding out as he pursued a new deal.
"I don't really operate like that. I have two years left on my deal," Rodgers said. "They're obviously more than willing to talk about an extension. There wasn't any animosity on either side."
The 34-year-old is set to earn an average annual salary of $19.9MM in the final two years of his deal. Once the contract expires, the Packers would seemingly be in the driver's seat when it comes to negotiations. As our own Zach Links explained, the organization could franchise him in 2021 and 2022, bumping that average annual salary to $25MM per season. By  Ben Levine
cut sugar and carbs from his diet this offseason in an effort to lose weight entering his 15th training camp with the Pittsburgh Steelers.
Roethlisberger, who turned 36 in March and worked with a personal trainer this summer, said the goal is to prolong his career and stay fresh.
"Knees, ankles, being lighter — those are all positives when it comes to this age and playing football, where you're pounding on your knees and you've had a couple of knee surgeries," said Roethlisberger, who suffered a torn MCL and a bone bruise in 2015 and a torn meniscus in 2016, before playing a full season last year. "Anything you can do to lighten the load on your knees is important."
Roethlisberger looks noticeably slimmer this camp and ran at a steady pace during the team's conditioning test, which requires players to record eight 100-yard runs in 18 seconds or less. CONTINUE READING, by Jeremy Fowler
The NFL never leaves, really. Between the draft, free agency and round-the-clock interest, it's hard to detach, especially for those in media. But this time of year is still just as special.
Training camp is open. The Hall of Fame Game is in less than a week. The season is on the horizon — and coverage is about to ramp up.
"It's like opening up a present," NBC's Al Michaels told The Post. "And then all of the sudden it begins and then you kinda roll with it."
Michaels will be on the Bears-Ravens broadcast from Canton, Ohio, along with Cris Collinsworth and Michele Tafoya. It's one of two preseason games the Sunday Night Football crew gets, along with a Cowboys-Cardinals matchup in Week 3.
Bears quarterback Mitchell Trubisky is unlikely to play much, if at all, in the Hall of Fame Game. Ditto for the Ravens' Joe Flacco and Lamar Jackson. It won't stop those three from being the talk of the game. CONTINUE READING, by  Ethan Sears
When last we addressed the likelihood of Patriots tight end Rob Gronkowski, we reported that nothing is imminent. And that's still the case. "Nothing is imminent," a source with knowledge of the situation told PFT on Thursday.
Gronkowski is due to make $8 million this year. Last year, the Patriots provided Gronkowski with a $5.5 million incentive package, and he earned every penny of it. This year, he possibly (probably) wants an increase not tied to performance, given that guys like Trey Burton are making $8 million per year, and Jimmy Graham is making $10 million annually.
Gronkowski wouldn't commit to playing in 2018 immediately after Super Bowl LII. Two days before the draft, Gronkowski informed Patriots coach Bill Belichick that Gronkowski plans to play in 2018. By Mike Florio
The Ravens are planning to put rookie quarterback Lamar Jackson on the field a lot this season, but they're going to make him earn it.
That's why, when the Ravens published their first depth chart of training camp today, they listed Jackson as the third-string quarterback. Joe Flacco is first, of course, and Robert Griffin III is second.
By the time the season starts, Jackson is a near-lock to have moved ahead of Griffin. (In fact, Griffin may not even make the 53-man roster.) But the Ravens are favoring veterans over rookies, in a sign that coach John Harbaugh wants the rookies to prove themselves.
Jackson's fellow first-round rookie, tight end Hayden Hurst, is actually listed as the fourth-string tight end. And third-round pick Orlando Brown Jr., who has a good chance at earning the starting right tackle job, is for now listed as second string.
At this time of year, teams' official depth charts don't mean much. The Ravens' depth chart says more about the way the team motivates its rookies than about the team's actual plans for its rookies. By Michael David Smith 
New head coach Frank Reich is ready to bring Luck back up to speed, but even if the QB snaps back to his previous star form, will the defense be good enough to make a contender? CONTINUE READING, by ANDY BENOIT
With their QB still on a team-friendly rookie deal, the Rams are rapidly locking up other key pieces to a long-term contender, and everyone is happy—even if Todd Gurley's new contract isn't quite NBA money. Plus, your questions on Lamar Jackson, Roquan Smith, Le'Veon Bell and more. CONTINUE READING, BY ALBERT BREER
John Hughes has found a home. The Bills announced (via Twitter) that they have signed the veteran defensive tackle to a one-year deal.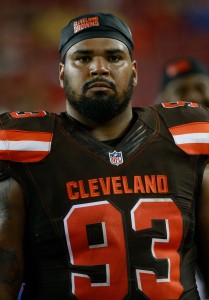 The 30-year-old has managed to put together a six-year career despite serving as mostly a backup. The 2012 third-round pick spent the first four-plus seasons of his career with the Browns, including a rookie season where he collected three sacks. However, he was released by the organization in 2016, less than two years after inking a four-year, $14.4MM extension.
The Redskins have extended quarterback Colt McCoy through the 2019 season. NFL.com's Ian Rapoport reports (via Twitter) that the organization has signed the 31-year-old to a one-year extension that can be worth up to $7MM.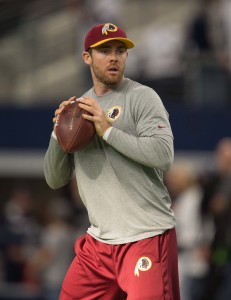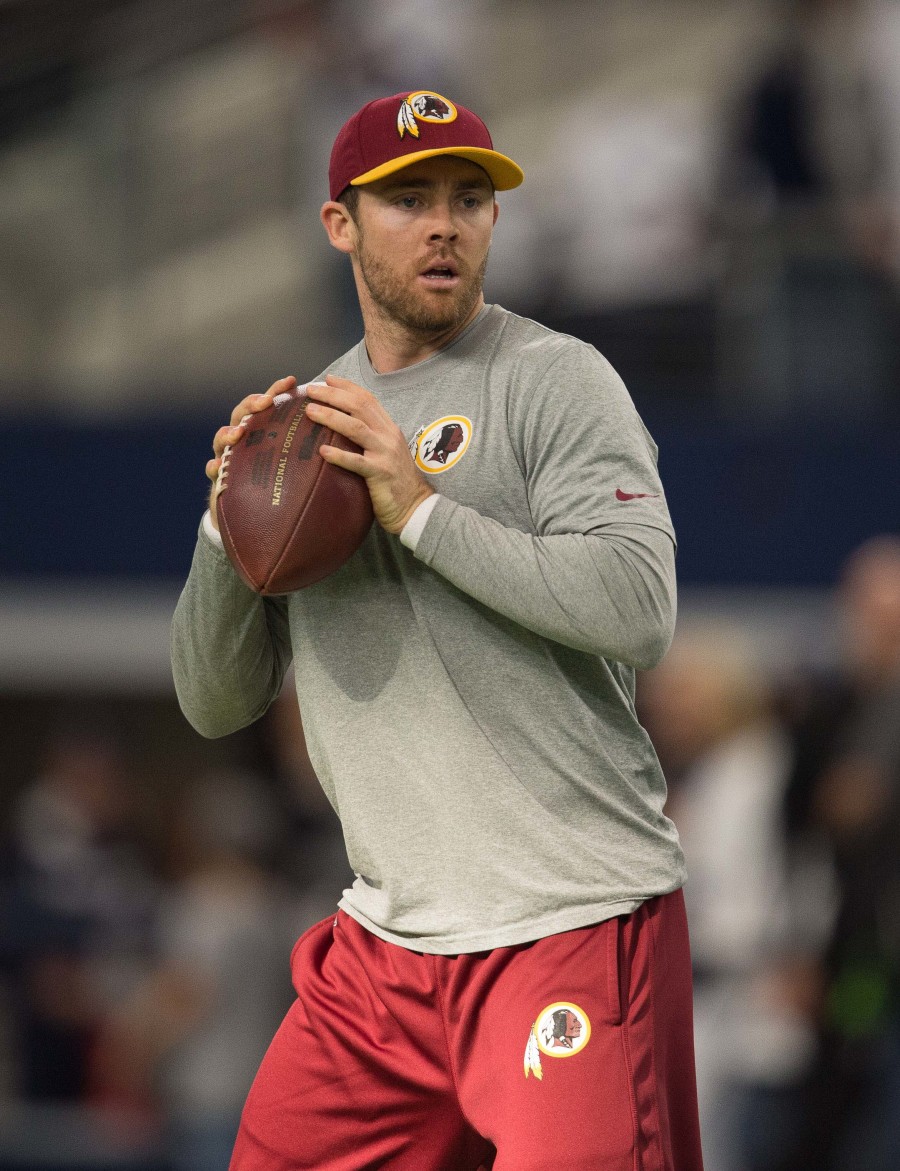 In a follow-up tweet, Rapoport notes that McCoy could still have the ability to hit free agency next summer. The deal contains a "void and buyback provision," and if the quarterback hits the "void criteria," the organization will have the ability to buyback for six different amounts, each of which is based on playing time and performance. McCoy it set to earn a $2.8MM base salary in what would have been the final season of his contract in 2018. He originally inked a three-year, $9MM extension with the organization back in 2016.
After spending the first four years of his career with the Browns and 49ers, the 2010 third-round has found a home in Washington. The quarterback has spent the past four seasons with the Redskins, including a 2015 campaign where he completed 71.1-percent of his passes for 1,057 yards, four touchdowns, and three interceptions in five games (four starts). However, McCoy slid into a backup role following the emergence of Kirk Cousins, and he's only appeared in a single regular season game over the past two seasons. By Ben Levine
Desperate to turn its fortunes around, Cleveland traded for Miami's record-setting receiver (400 catches in his first four seasons) and then paid him big ($47 million guaranteed). Critics abound, but Landry is out to prove that the gamble on an inside receiver was worth it. CONTINUE READING, By BEN BASKIN
Sweet dreams are made of this: Julio Jones reporting to training camp instead of holding out — at least for Atlanta Falcons coach Dan Quinn they are.
With the Falcons' veteran players due to report for training camp on Thursday and a holdout by the all-star wide receiver imminent — after he'd skipped the entire offseason program seeking changes in his contract — the NFL team announced late Wednesday night that an agreement had been reached to dissolve the impasse.
So instead of having to talk about why Julio Jones wasn't at training camp during their press conference on Thursday, Quinn and Falcons general manager Thomas Dimitroff got to relate how glad they were to have the former Alabama standout back with the team. CONTINUE READING, by  Mark Inabinett
Today was reporting day for training camp. It is an exciting time for the Jets, but the prized quarterback of the future has still yet to report because the team and he have yet to agree to a contract.
There still are a few hours to get this done so that Sam Darnold can get to the first day of practice. And that should happen. I don't think "puzzling" would do it justice if the lack of a contract leads to any sort of holdout. The contract probably should have been done a while back. It should be pretty simple for the team to finish the contract and get the quarterback into training camp. I'd say the team playing hardball on any outstanding issues would conjure the phrase "penny wise and pound foolish" but I'm not sure I see how it would be penny wise.
I know years from now it is likely that nobody will remember any of this, but I can't blame you if you are starting to get a little apprehensive. With so many positive vibes around the team, it would be difficult to fathom the team committing such a self-inflicted error. Just get this done so we can go back to being pumped about the team. By  John B