As the Philadelphia Eagles report to training camp Wednesday, all eyes will be on Carson Wentz, who returns from season-ending ACL and LCL tears.
NFL Network Insider Ian Rapoport reported that the most likely, cautious scenario is that Wentz begins camp on the physically unable to perform list, per sources informed of the situation. A player placed on the PUP list before camp can come off at any time.
Rapoport added that Wentz going on the PUP list isn't an indication the quarterback wouldn't be ready for the season, but rather simply the next step of his rehab. The other option for the Eagles would be for Wentz to avoid PUP but have him practice on a limited basis so that he can remain on the field with teammates, Rapoport noted.
Regardless, Wentz's pre-training camp designation shouldn't be taken as a statement on his recovery from an early-December ACL tear. Every update we've heard this season indicates the 25-year-old quarterback is on pace to be ready by Week 1. Philadelphia could play it slow with its franchise signal-caller — he might not play much, if at all, in the preseason — but barring a setback, Wentz isn't expected to miss a big chunk of the season. By  Kevin Patra
While the Philadelphia Eagles are looking to defend their Super Bowl title, there's going to be plenty of challenges from other teams.
One thing that those other teams will look at closely for the 2018 season is how effective the Eagles were in scoring in each quarter, and you can see from the inforgraph below how the Eagles along with a number of other NFL teams who made the postseason scored during the 2017 campaign. CONTINUE READING, by  MATT LOEDE
Pat Shurmur says he has "no reservations" putting Odell Beckham Jr. into live drills that include some contact as veterans reported Wednesday to training camp. This does not mean Beckham, coming off surgery to repair a fractured left ankle, will be turned completely loose once practice starts Thursday.
"We feel like he's on track," Shurmur said after the rookies, quarterbacks and select veterans practiced inside the field house. "With all players coming back from injury, we just have to be smart about how much we give him as we go forward.
"I anticipate that he'll be here and ready to go. Really, as we go forward, he's coming back from injury, right? So we're gonna continue to be smart about how much we give him starting out."
Beckham will get his work in, but the Giants will not overwork him, especially this early in the summer preparation.
"As I mentioned, it's all about football and it's all about getting our guys ready to play Jacksonville and beyond," Shurmur said, "and so as we go through this process here getting ready for that, we'll give him what he needs."
Beckham arrives seeking a multi-year contract extension, a financial concern the new head coach will not delve into.
"The focus to me is to keep the players thinking about football," Shurmur said. "That's really not a question for me at this point."
News surfaced Tuesday with additional information involved in a $15 million lawsuit filed against Beckham back in March, alleging he offered money for sex with a woman and that Beckham had an employee attack the man filing the lawsuit at Beckham's Beverly Hills house.
"We're aware of what's going on," Shurmur said. "It's a lawsuit type deal, so I wouldn't comment on it." By  Paul Schwartz
The Buffalo Bills wide receiver corps may be one of the worst in the NFL. After nominal starters Kelvin Benjamin and Zay Jones, it's a grab bag filled largely with mediocre veterans (Jeremy Kerley, Kaelin Clay, Rod Streater, Andre Holmes) and unknown rookies hoping to make an impact (Ray-Ray McCloud, Cam Phillips, Robert Foster, Austin Proehl). It's clear the position needs an infusion of talent, one that may come September 1st, which is the day when teams need to trim their roster to get to 53 players. Some intriguing names may shake loose during that process; below are a few possible options that the Bills should consider. CONTINUE READING, by grif
Josh Allen is officially in the fold. On Wednesday, Allen inked his four-year rookie contract with the Bills.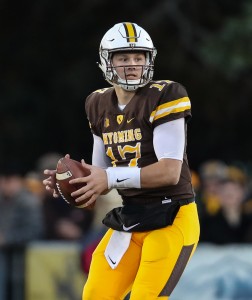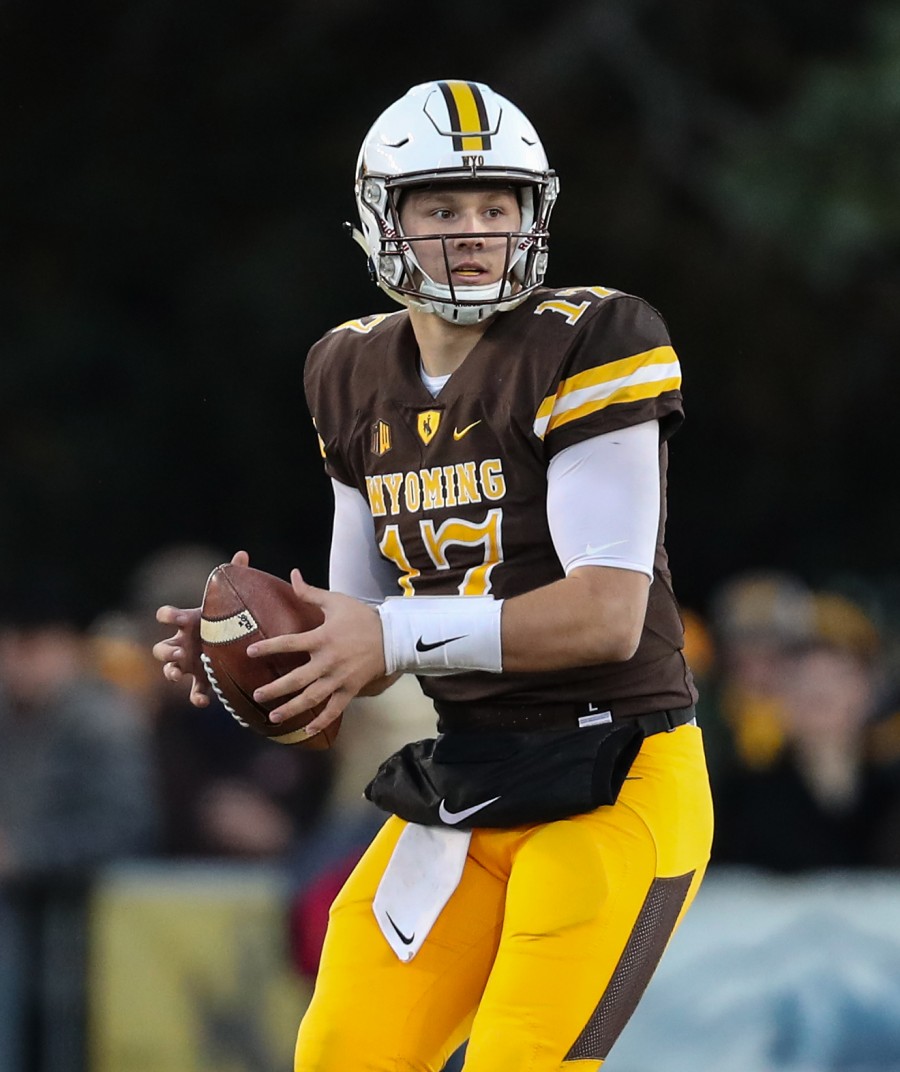 Allen's negotiations took a while, but a deal was expected to happen this week as there were no signs of acrimony between him and the club. In accordance with his slot, Allen will earn about $21.2MM over the course of his four-year rookie contract.
The Bills went into the draft hoping to land their quarterback of the future, but refused to part with both of their first-round picks in order to make that happen. Their position paid off, as they were able to land the Buccaneers' No. 7 pick in exchange for their No. 12 choice plus two second-round selections. Photo courtesy of USA Today Sports Images.
It's expected that Allen will learn from the bench this year – at least, to start the year – behind free agent pickup A.J. McCarron. While Allen's arm strength is definitely NFL caliber, the belief is that he'll need some seasoning before taking the reins.
The Patriots lost several key players this offseason, as Nate Solder, Malcolm Butler, Dion Lewis, and Danny Amendola found lucrative contracts elsewhere. The result: Open competition for multiple starting jobs this summer in Foxboro. CONTINUE READING, by Kevin Duffy
Ezekiel Elliott's approach to training camp has been understated yet artistic.
In the days leading up to his arrival, the young star took the time to sit for two tattoos. One is a portrait of his mother, Dawn, along with an image of himself as a child. The other is of his dog, Ace. He recently shared the results on Instagram.
The Cowboys did not issue a formal statement. But they prefer this to the behavior Elliott exhibited in the lead-up to last year's camp when he was linked to a physical altercation at an Uptown bar that resulted in a broken nose for a DJ known as "DTrain." The mood surrounding Elliott now is completely different. The threat of suspension no longer hangs over his head. Apparent bar fights have been replaced by tasteful body art. CONTINUE READING, by David Moore
Jets quarterback Sam Darnold did not report to training camp with the rest of the rookies Tuesday, but don't be alarmed … yet.
Darnold and the Jets have not agreed on a contract yet, but still have a few days before Jets fans should worry. The Jets veterans report to camp Thursday, the team's first practice is Friday and there is a belief this will be worked out before then. The No. 3-overall pick is only missing some rookie orientation days right now. If Darnold is not present Friday, then this would become an issue worth worrying about.
Rookie contract issues are much less common under the current collective-bargaining agreement than they were a decade ago. The contract money is slotted, but there are a few variables that can be negotiated. The biggest issue is usually offsets, which enable players to double dip if they are cut and then signed by another team.
Darnold is not alone in not having a deal done among top picks. Fellow quarterback and first-round Bills pick Josh Allen has not signed either. Top pick Baker Mayfield reached a deal with the Browns Tuesday. By  Brian Costello