Vikings offensive line coach Tony Sparano, who previously served as the head coach of the Dolphins and the interim head coach of the Raiders, in addition to a number of other coaching positions in the NFL and collegiate ranks, has passed away, per KSTP.com (the Vikings have since confirmed the news). He was just 56.
Sparano complained of chest pains on Thursday and was admitted to a hospital, but was released on Friday following tests, according to Chris Mortensen of ESPN.com (Twitter links).
Tony Sparano was your prototypical offensive line coach. He was big, loud and a fan of four-letter words. He cemented his status as an all-time Football Guy when he buried a ball in the ground to show his 0-4 Raiders team that it was starting anew. He was more of a motivator than a tactician. Nobody would ever confuse him for Bill Walsh.
Sparano, who was working as the Vikings offensive line coach when he died Sunday morning at the age of 56, may not have been an X's and O's genius, but he was smart enough to know the 2008 Dolphins, who were sitting at 0-2 and facing a trip to New England in Week 3, needed a new wrinkle if they had any chance at beating the NFL's best team. And he wasn't afraid to look to the college game for inspiration.
Sparano's desperation gave us the Wildcat formation, with running back Ronnie Brown lining up in the shotgun and quarterback Chad Pennington lining out wide. Brown could take a direct snap and the ball himself, he could hand it off to Ricky Williams or he could even throw the ball.
This concept, which had been used only sparingly by other NFL teams, baffled Bill Belichick's Patriots. Brown ran for 113 yards and four touchdowns. He also threw for a touchdown out of the Wildcat. Williams chipped in with another 98 yards on the ground. Miami won 38-13, and Belichick admitted after the game that he had been "outcoached." CONTINUE READING, by Steven Ruiz
The Giants have shown their commitment to Saquon Barkley. Now it's up to the running back from Penn State to prove he's worth it.
The Giants signed Barkley to a four-year, fully guaranteed contract worth $31.2 million. The deal includes a $20.76 million signing bonus with $15 million paid immediately, according to NFL Network's Ian Rapaport, the first to report the signing.
The second overall pick in the draft signed his contract Sunday when rookies, quarterbacks and selected veterans reported for training camp at the club's training facility in East Rutherford. Veterans arrive for their first full practice Wednesday. The guaranteed package is unprecedented for the Giants and unusual for a rookie running back who hasn't taken a snap in the National Football League. CONTINUE READING, by George Willis, New York Post
Matt Cassel is competing for a back up roll at QB with the Detroit Lions. Kyle Meinke of MLive.com expects the 36-year-old veteran to beat out  Jake Rudock for the top job behind Matthew Stafford.
The Seattle Seahawks trade Earl Thomas, before the season third-rounder Delano Hill would be the top replacement.  Bob Condotta of the Seattle Times (Twitter links) reports that the Seahawks could consider Eric Reid or Tre Boston in the event Thomas is dealt.
Mike McGlinchey former Fighting Irish of Notre Dame offensive tackle agreed to a four-year fully guaranteed $18.341MM rookie contract with the San Francisco 49ers, (with the customary fifth-year option) Sunday night, Tom Pelissero of NFL.com tweets.
San Francisco 49ers second-round wide receiver Dante Pettis, the only non-first-round pick left unsigned. Still unsigned are Baker Mayfield, Sam Darnold, Denzel Ward, Josh Allen, Roquan Smith and Terrell Edmunds.
Joe Rutter of the Pittsburgh Tribune-Review writes,  Chris Boswell joined the Steelers midway through the 2015 season, but his production last year (35-for-38 on field goals, four game-winning makes en route to the Pro Bowl) and contract-year status make him a prime preseason-extension candidate.
Breshad Perriman's last chance to make an impact with the Ravens, he may be on the outside looking in to make the team, Jeff Zreibec of The Athletic notes. In addition to being behind new additions Michael Crabtree, Willie Snead and John Brown, Zreibec notes the 2015 first-round pick is "certainly" trailing Chris Moore and Tim White as well.
Duane Forde of TSN reports (on Twitter), that Johnny Manziel will now be on a second Canadian Football League franchise in his first season up north. The Hamilton Tiger-Cats agreed to trade the former NFL first-rounder to the Montreal Alouettes.
Rookies are due to report to Giants training camp Sunday, and the team took care of the final pieces of business involving its 2018 class. Shortly after announcing Saquon Barkley had signed his rookie contract, the Giants agreed to terms with fifth-round pick R.J. McIntosh to finalize its 2018 rookie agreements.
McIntosh was the final Giants pick and the last to sign. Interestingly, he's the only player selected beyond Round 2 who'd entered Sunday without a four-year rookie agreement in place. McIntosh's deal is expected to be worth $2.7MM.
Will Hernandez, G (UTEP)
Lorenzo Carter, LB (Georgia)
B.J. Hill, DT (North Carolina State)
Kyle Lauletta, QB (Richmond)
R.J. McIntosh, DT (Miami)
With McIntosh, Colts second-rounder Darius Leonard and Patriots first-rounder Sony Michel having signed Sunday, just eight rookies remain unsigned.
A thyroid issue diagnosed at the Combine was rumored to have held up McIntosh's deal, but he'll be at camp with the rest of his class. McIntosh did not take any reps at Giants OTAs or minicamp due to an offseason surgery, Matt Lombardo of NJ.com notes. By Sam Robinson
Franchise tag extension tag deadline passes. Four franchise-tagged players — Steelers running back Le'Veon Bell, Cowboys defensive end Demarcus Lawrence, Lions defensive end Ezekiel Ansah, and Rams safety Lamarcus Joyner — all failed to reach long-term deals with their respective teams by last Monday's deadline, meaning they'll each play out the 2018 campaign on a one-year fixed price. It's the second consecutive tag for Bell, and his agent says the upcoming season will likely be Bell's last in Pittsburgh. Lawrence, for his part, is not open to spending the 2019 season on the franchise tag.
Rams extend WR Brandin Cooks. Los Angeles sent a first-round pick to the Patriots in exchange for Cooks earlier this year, and now they've locked up him for the long haul. Cooks agreed to a five-year, $81MM extension last week, and his $16.2MM new money average ties him with DeAndre Hopkins for third among wideouts, behind only Antonio Brown and Mike Evans. His total guarantee of $20.5MM, however, ranks just 11th among pass-catchers.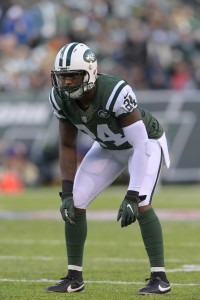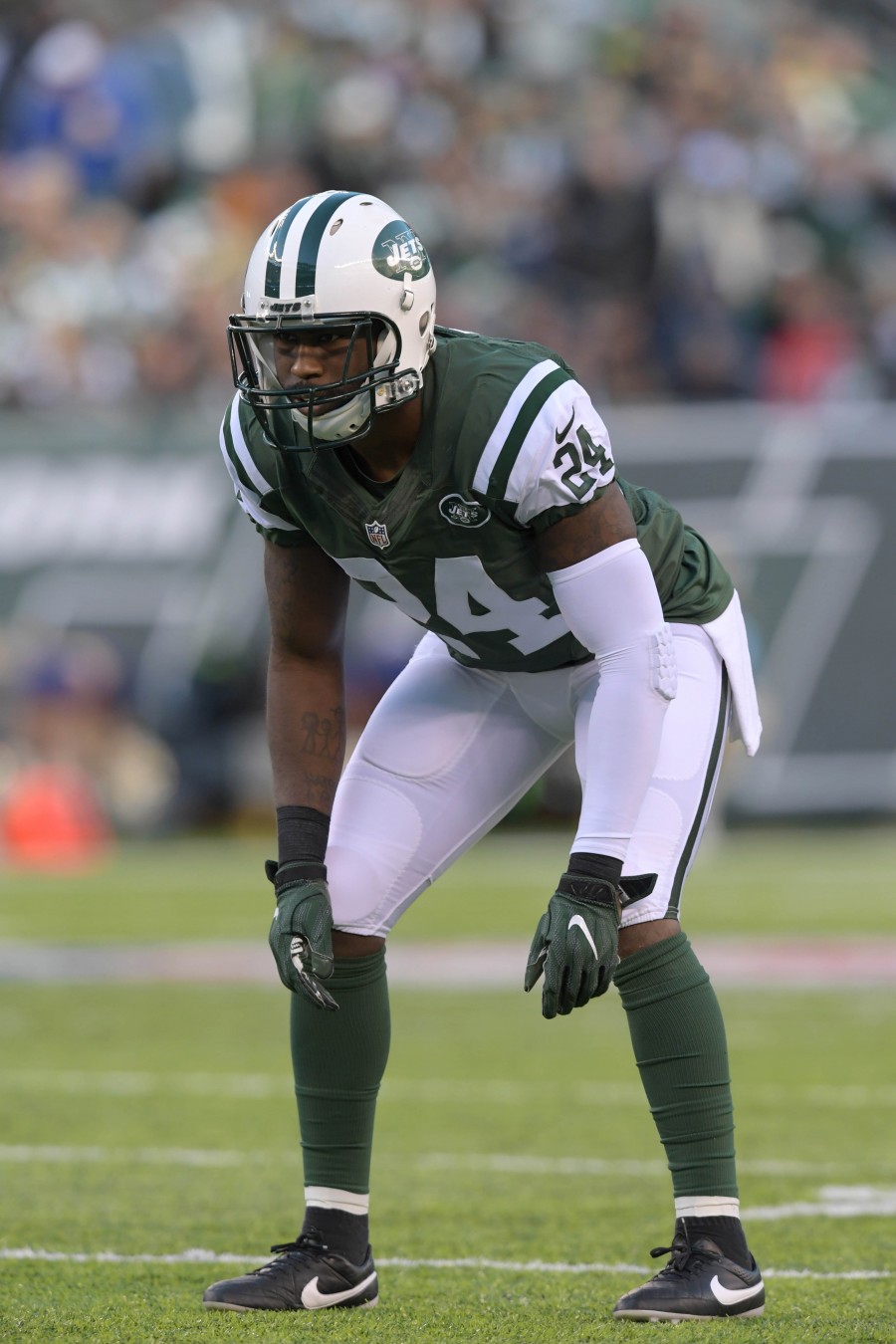 Darrelle Revis hangs up his cleats. A surefire Hall of Famer, Revis was not only arguably the greatest corner of his generation, but one of the more astute contract negotiators in the league. Never afraid to hold out or take a risky — but possibly lucrative deal — Revis ultimately earned roughly $125MM over the course of his career. Revis, a former Jet, Buccaneer, Patriot, and Chief, retires with seven Pro Bowls, four first-team All-Pro nods, and one Super Bowl under his belt.
(Photo courtesy of USA Today Sports Images)
NFL rescinds national anthem policy. The NFL and NFLPA issued a joint statement on Thursday indicating the league's new anthem policy — originally endorsed by owners in May — will not be enforced for the time being. The policy, which called for players to either stand for the national anthem or remain in the locker room, could have led to fines for teams. The NFLPA's grievance against the policy has also been put on hold.
Andrew Luck ready for training camp. After missing the entire 2017 season with a shoulder issue, Luck won't be forced to start camp on the physically unable to perform list, an excellent sign of his health. Although he'll likely take some days off over the next few weeks, Luck won't have any severe restrictions on his workout and throwing regimen.
More than 350 Alabama alumni have played in the NFL. Eight are in the Pro Football Hall of Fame, and 38 have been Pro Bowlers. But which former Crimson Tide standout has had the best career for each of the NFL's 32 current franchises?
The distribution of stars hasn't been even. Some teams seem to have had more than their share of outstanding Alabama players while others just haven't been able to connect with the Crimson Tide.
The choices for the best career by an Alabama player for each NFL franchise include… CONTINUE READING, by  Mark Inabinett
The NFL preseason starts Aug. 2 in Canton, Ohio, where the Chicago Bears will face the Baltimore Ravens in the NFL Hall of Fame Game. Unfortunately the most anticipated moment won't be the kickoff to the new season. Instead, fans will be wondering if the teams are going to stay in the locker room during the national anthem, or if anyone is going to take a knee in protest on the sidelines as it plays.
President Donald Trump probably can't wait. Special counsel Robert Mueller's investigation will continue to unravel threads of collusion and conspiracy. Trump will still be facing criticism for undermining NATO and British Prime Minister Theresa May, and enduring ongoing ridicule for his lapdog performance with Russian President Vladimir Putin in Helsinki. And, if Trump has half a brain, he'll be worried that those in the American heartland who elected him is about to get an economic sucker punch when harvest comes in because of his trade war with China.
He'll need something to rally his base, and just in time, here comes the NFL season. NFL owners and players have issued a joint statement saying they are working together on finding a solution outside of litigation.
Trump and the conservative media are doing a good job of controlling the narrative about the NFL players taking a knee during the anthem. They say the players are disrespecting the American flag, the national anthem and our country. Players say they are using their First Amendment right to protest police brutality and racial injustice — but that isn't the dominant narrative. It should be. CONTINUE READING, by ROBERT LEONARD